Cars For Sale
2019 ABT RS5-R Sportback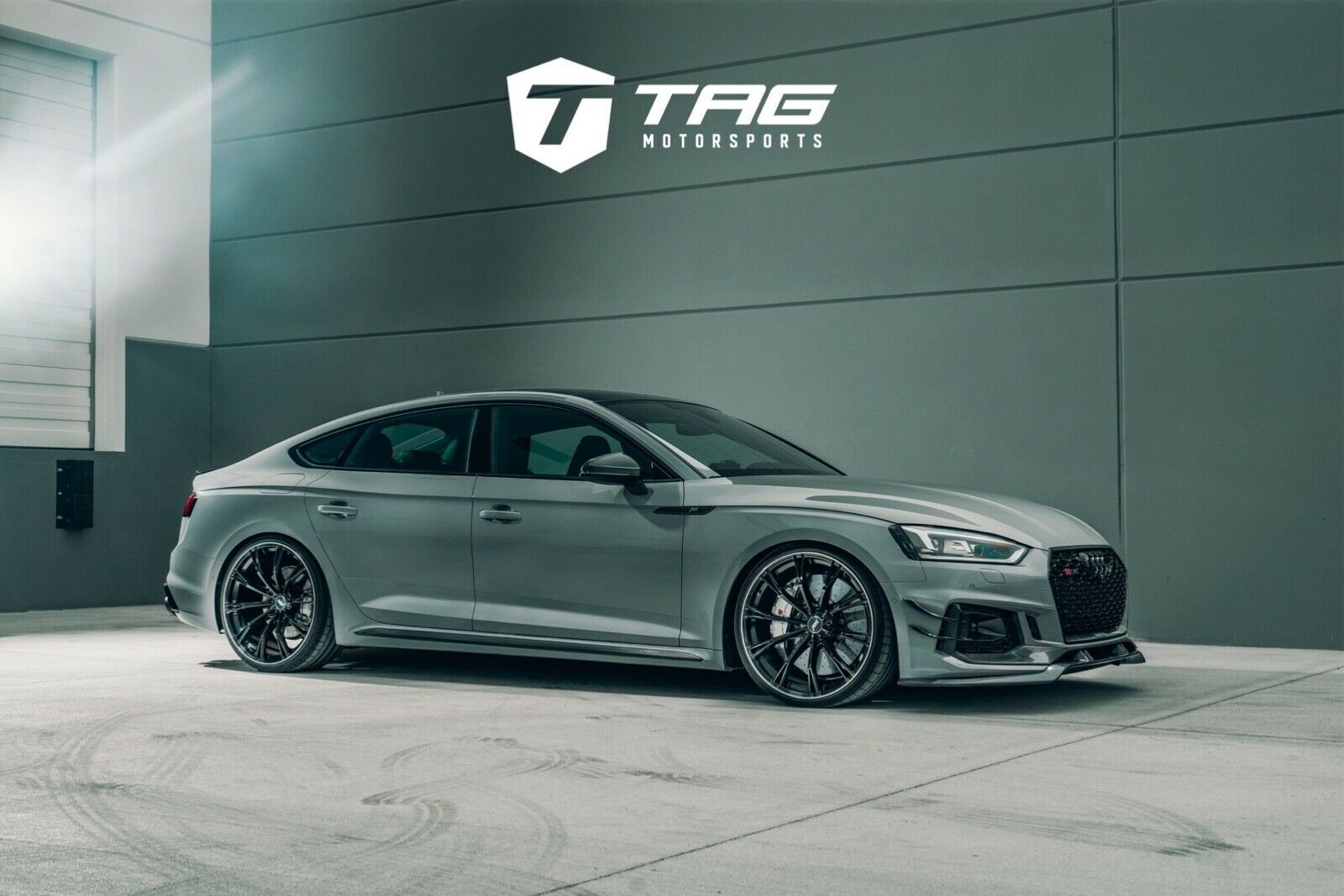 TAG Motorsports is proud to present this 2019 ABT RS5-R Sportback for sale. This rare work of art is 1 of just 50 examples worldwide, built right here at TAG Motorsports.
This ABT RS5-R includes all of the features listed below. For pricing or more information please call 877.244.5650 or email [email protected].
Vehicle Information:
Odometer: 11,552 miles
Engine: 2.9L Twin Turbo V6
Transmission: 8 Speed Auto (Paddle Shift)
Drivetrain: AWD
Exterior Color: Nardo Gray / Carbon Fiber
Interior Color: Gray Leather and Alcantara / Carbon Fiber Trim


2019 ABT RS5-R Sportback features:
ABT RS5-R 1 of 50 Conversion which includes:
ABT Carbon Front Lip
ABT Carbon Front Flics
ABT Carbon Side Blades
ABT Carbon Front Grille Surround
ABT Carbon Front Fender Badges
ABT Carbon Rear Diffusor
ABT Exhaust System
ABT 503HP Powerkit
ABT Intercooler
ABT Carbon Interior Shift Knob
ABT RS5-R Floormat Set
ABT Illuminated Door Still Set
ABT Sport Sway Bar Set (Should be on site)
21x10 ABT Sport GR Wheels in Gloss Black
275/25/21 Continental Tires
OEM European Spec Headlights (ECODES)
KW V3 Coilover Suspension (ON SITE)
TAG Carbon Fiber Steering Wheel in Alcantara with Nardo Grey 12'oclock Stripe
034 Motorsports Front Strut Tower Brace
TAG Motorsports Painted Blackout Cosmetic Package in Gloss Black
XPEL Clear Bra Paint Protection
At TAG the RS series from Audi is special to our hearts. We started with the B8 RS5, well a few
of them, then moved on to the RS7. We loved the performance and size of the RS5 with the 4
doors and room of the RS7. We always thought how could we get the best of both worlds.
Hmmmmm… Well they say "Patience is a virtue", and boy were they correct. Fast forward a few
years, and a tease in our previous S5 Sportback, and here we are! The RS5 Sportback!!
As soon as we heard the RS5 sportback was announced and coming to the United states we
packed the bags on our S5 sportback and made reservations for RSville. Definitely not an actual
place (Or is it?), but we called our Audi rep and fought hard to get one of the first on our side of
the states. Once granted, the decisions started. What color? What trim? What wheels? What
mods? How crazy will we go? Is the earth really flat? After some decisions, nights not being able
to sleep, and deciding to stay clear of earth debates we came upon the legendary NARDO
GREY! Along with Nardo we decided to go with grey stitching and as much Carbon Fiber
options we could find on the order sheet. Whatever you can't find on the order sheet, we will
find a way to get it eventually, with the help of some of our long-time collaborators. The car is
very high optioned, with almost nothing overlooked including Blackout Carbon Optic and
Dynamic Plus packages.
Speaking of ABT, we wondered how we could top the previous S5, and all the RS we have done
before. We had to do something a little different. No, not different wheel colors. No, not a crazy
colored wrap or paint. We had to do something not many people have seen or will see on this car
in person. But we still want something that our current and future clients could relate too,
something the Audi enthusiast community could relate too. Our team got together in a huddle
and put our heads together (maybe literally, maybe not) and somebody yelled out "LETS DO
THE ABT RS-R KIT!". And there it is, that is what is happening. The first RS5-R Sportback in
the WORLD. Only 50 of these will be made worldwide, and this one can now be yours!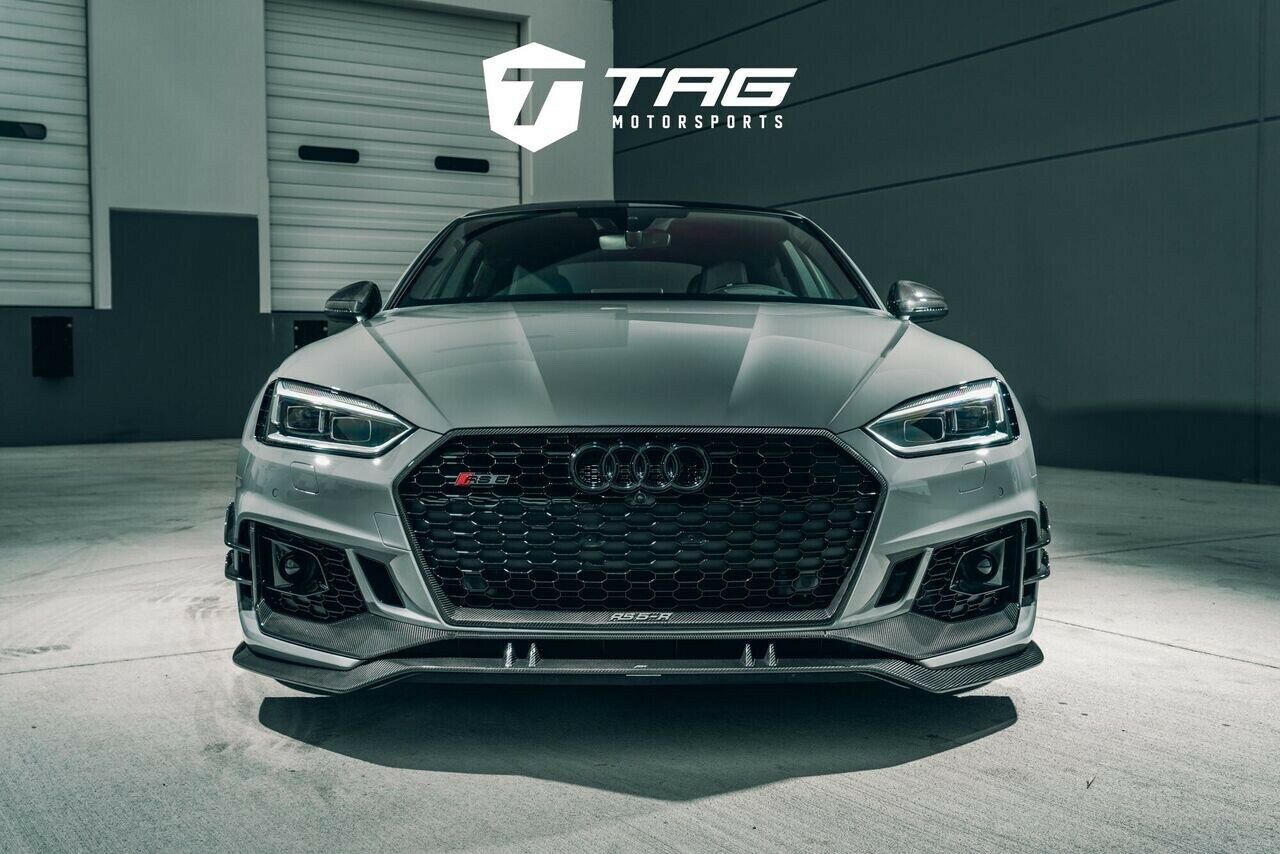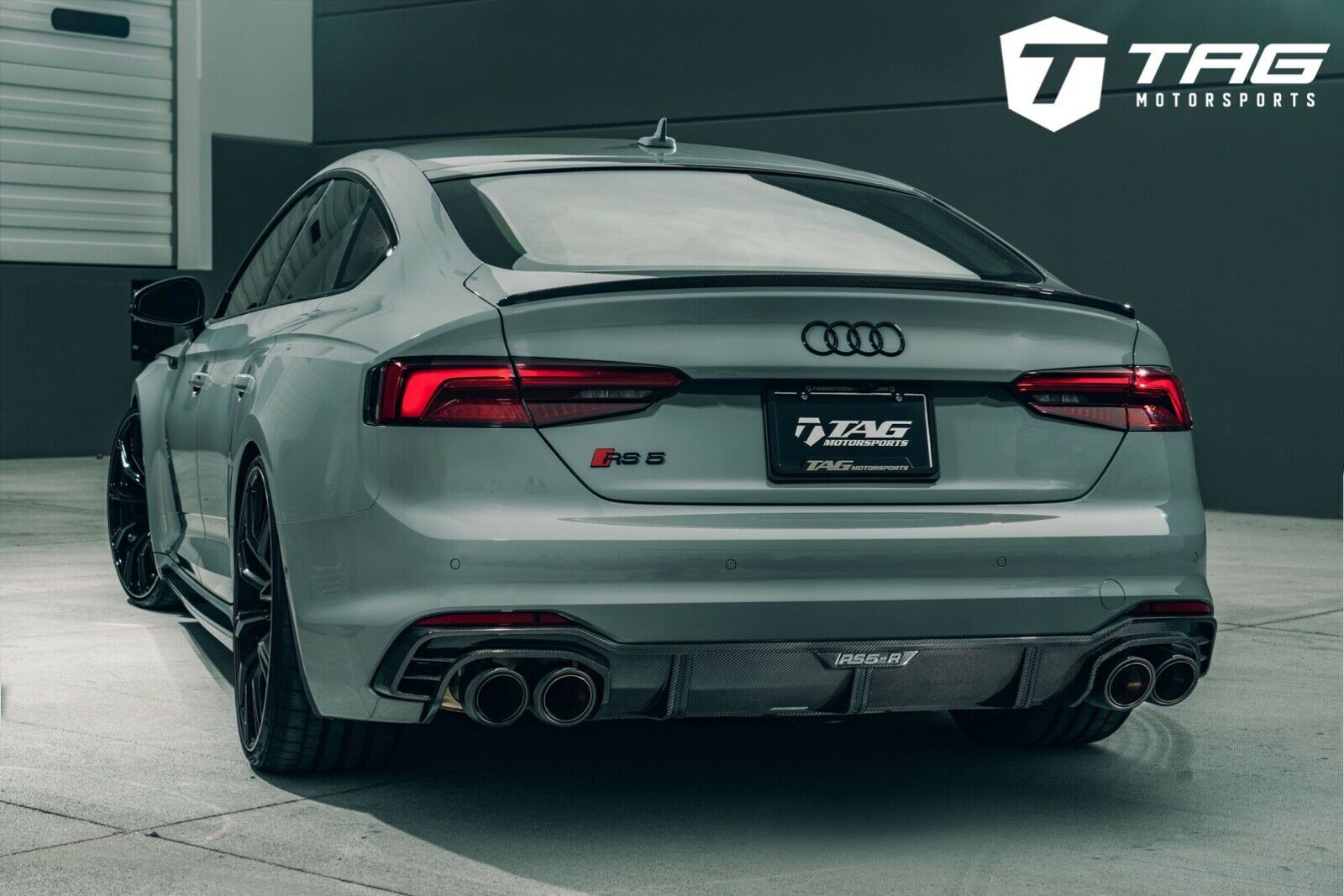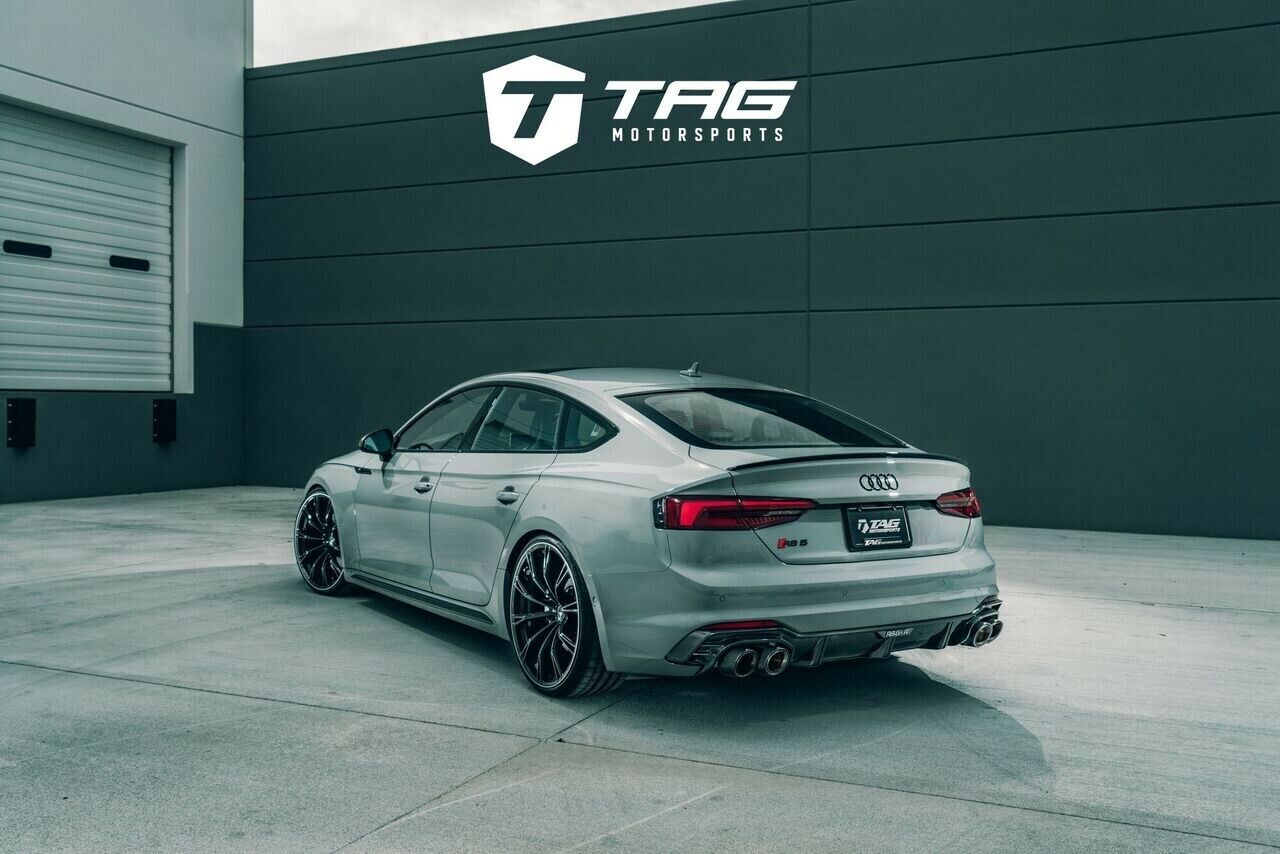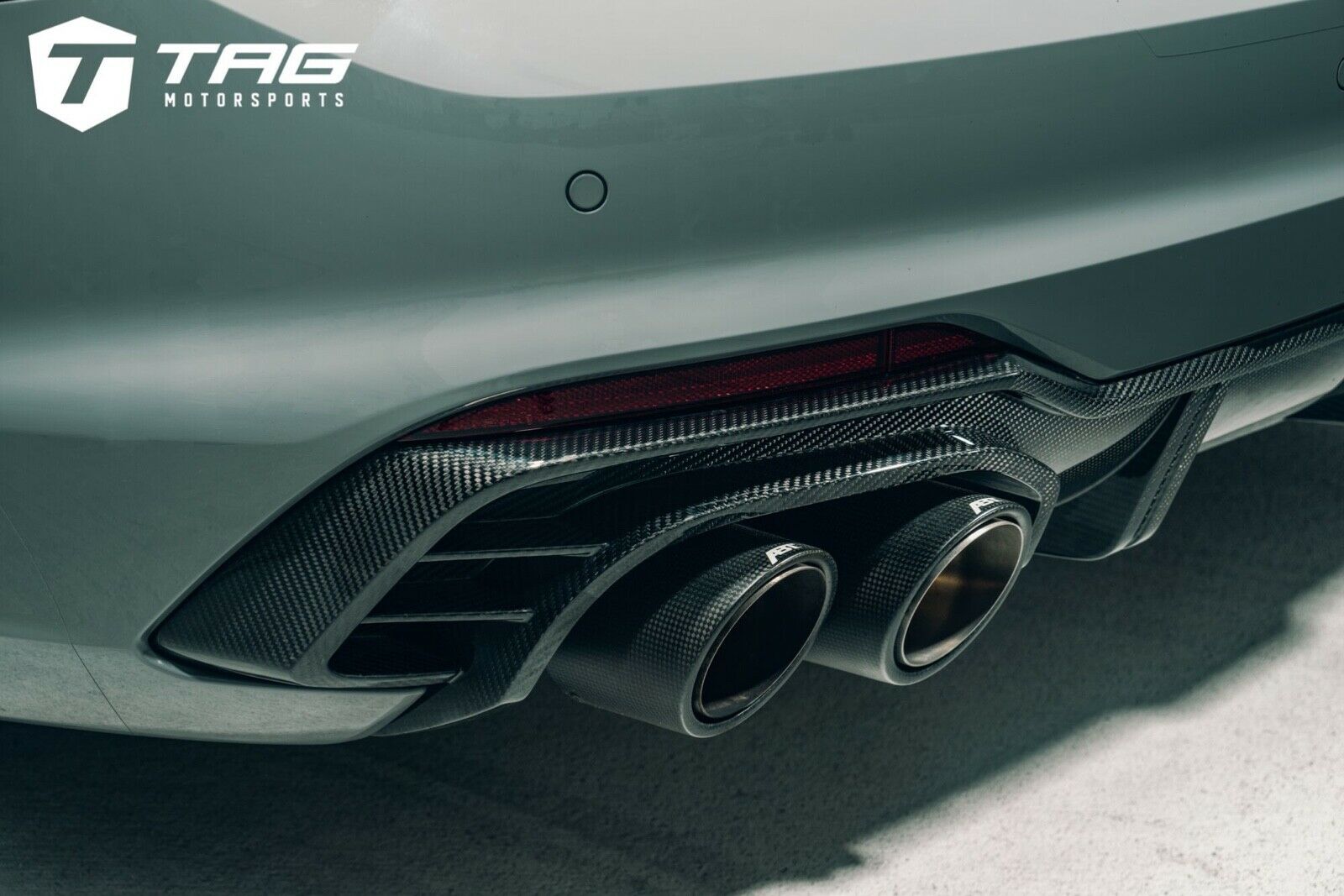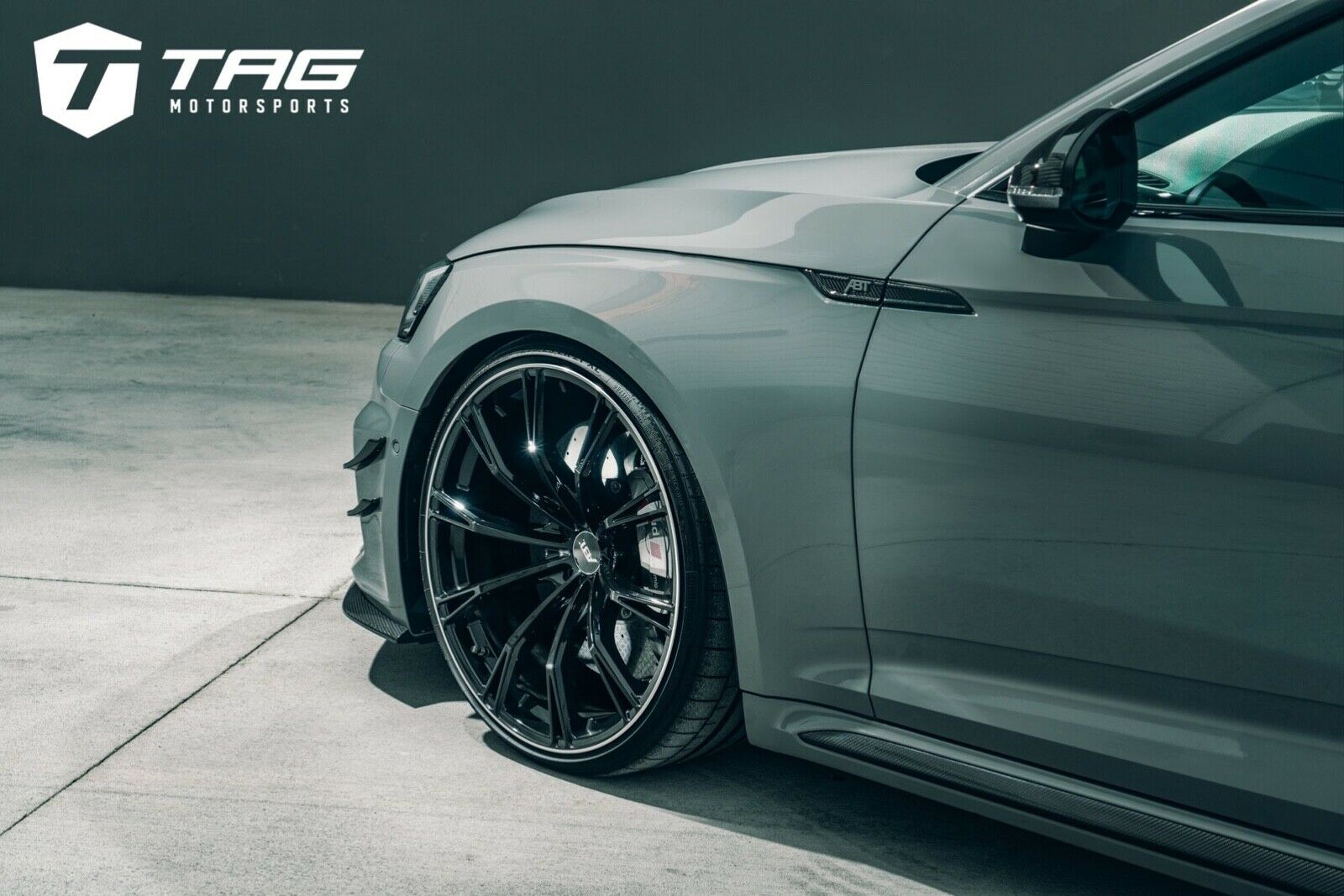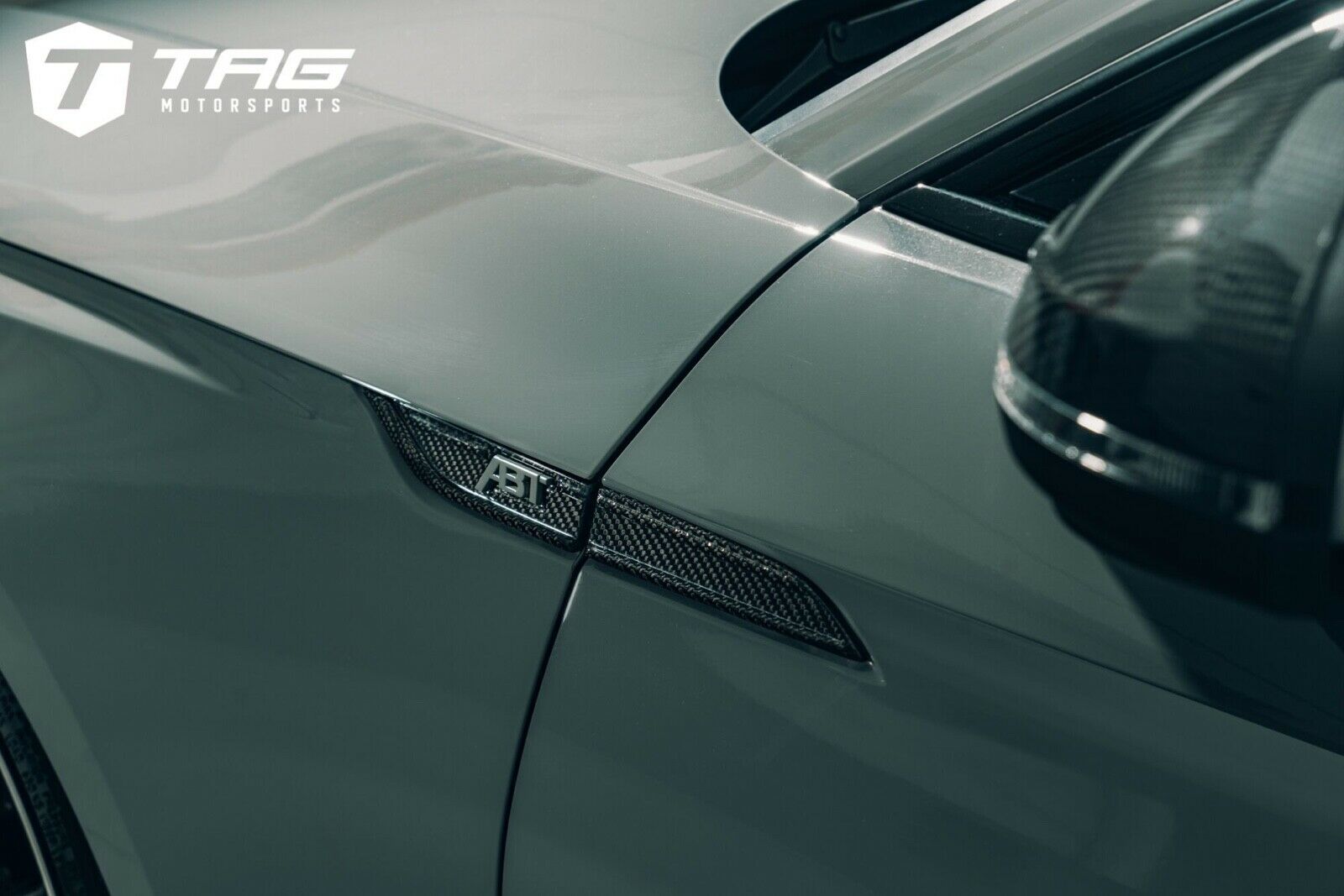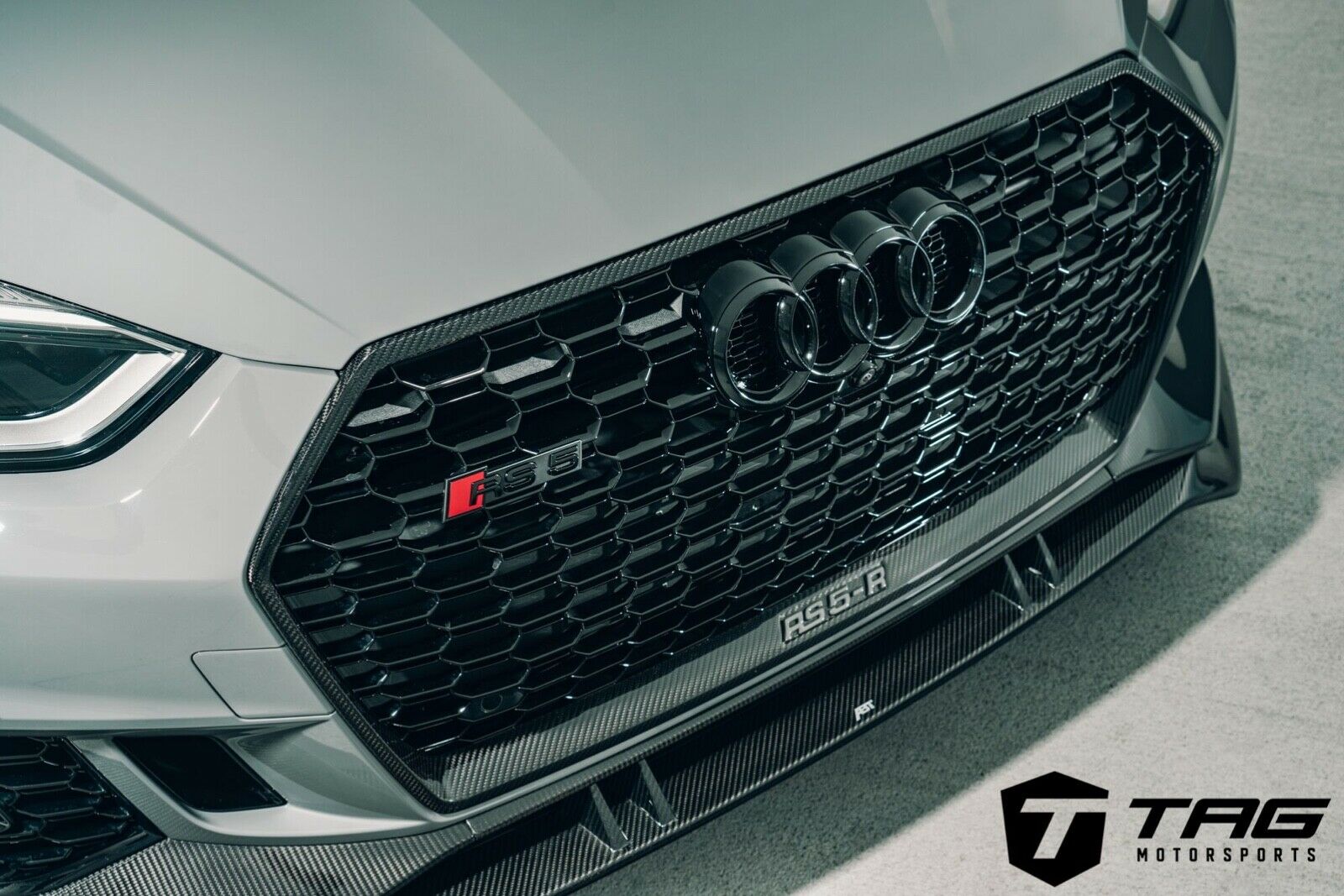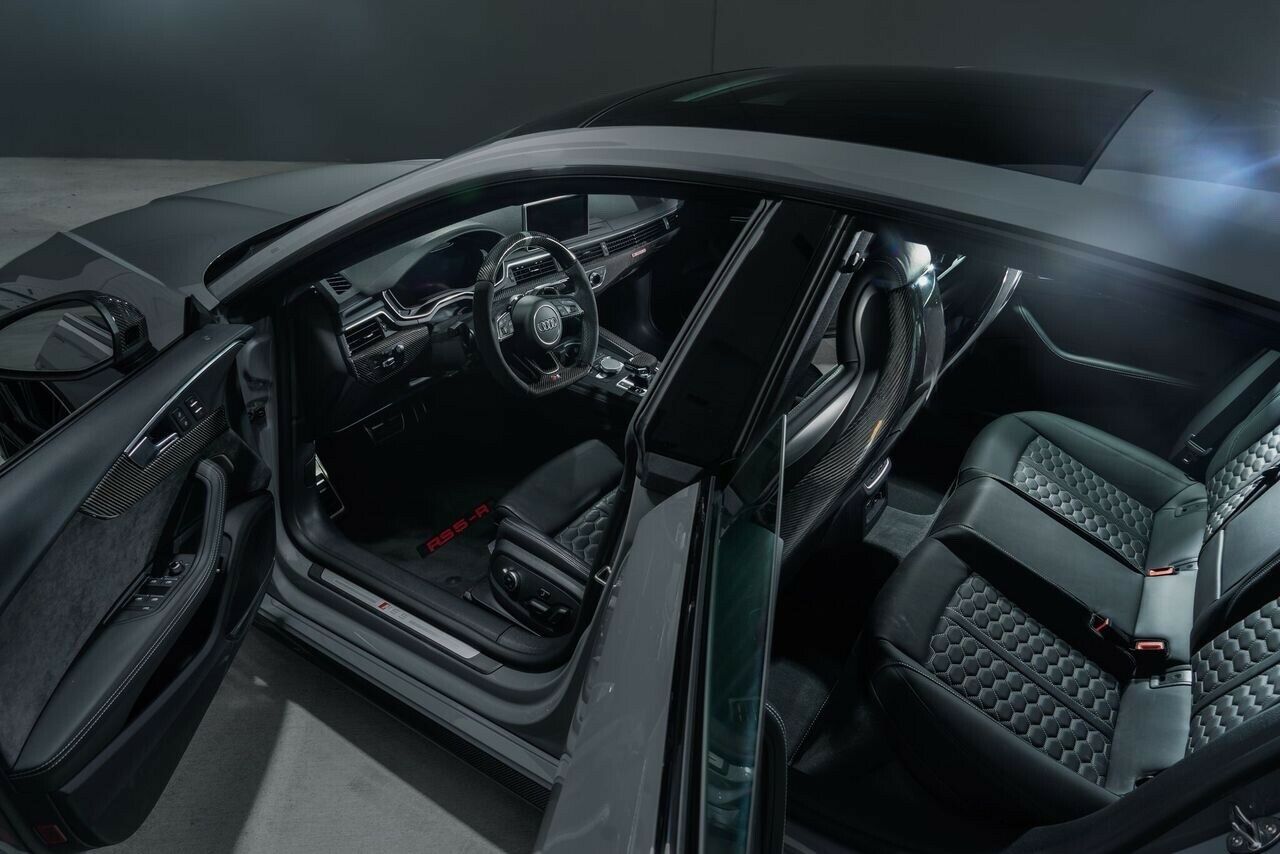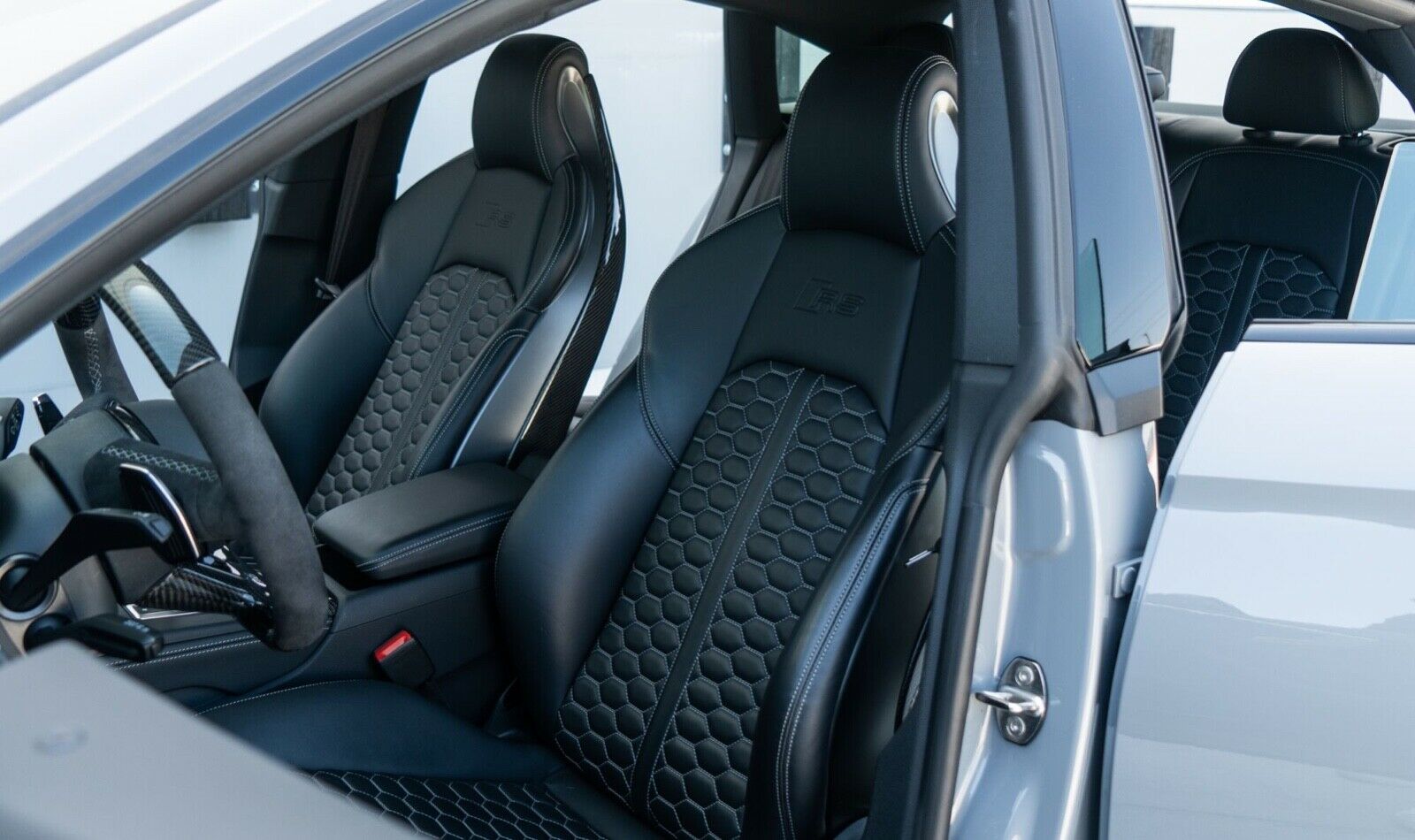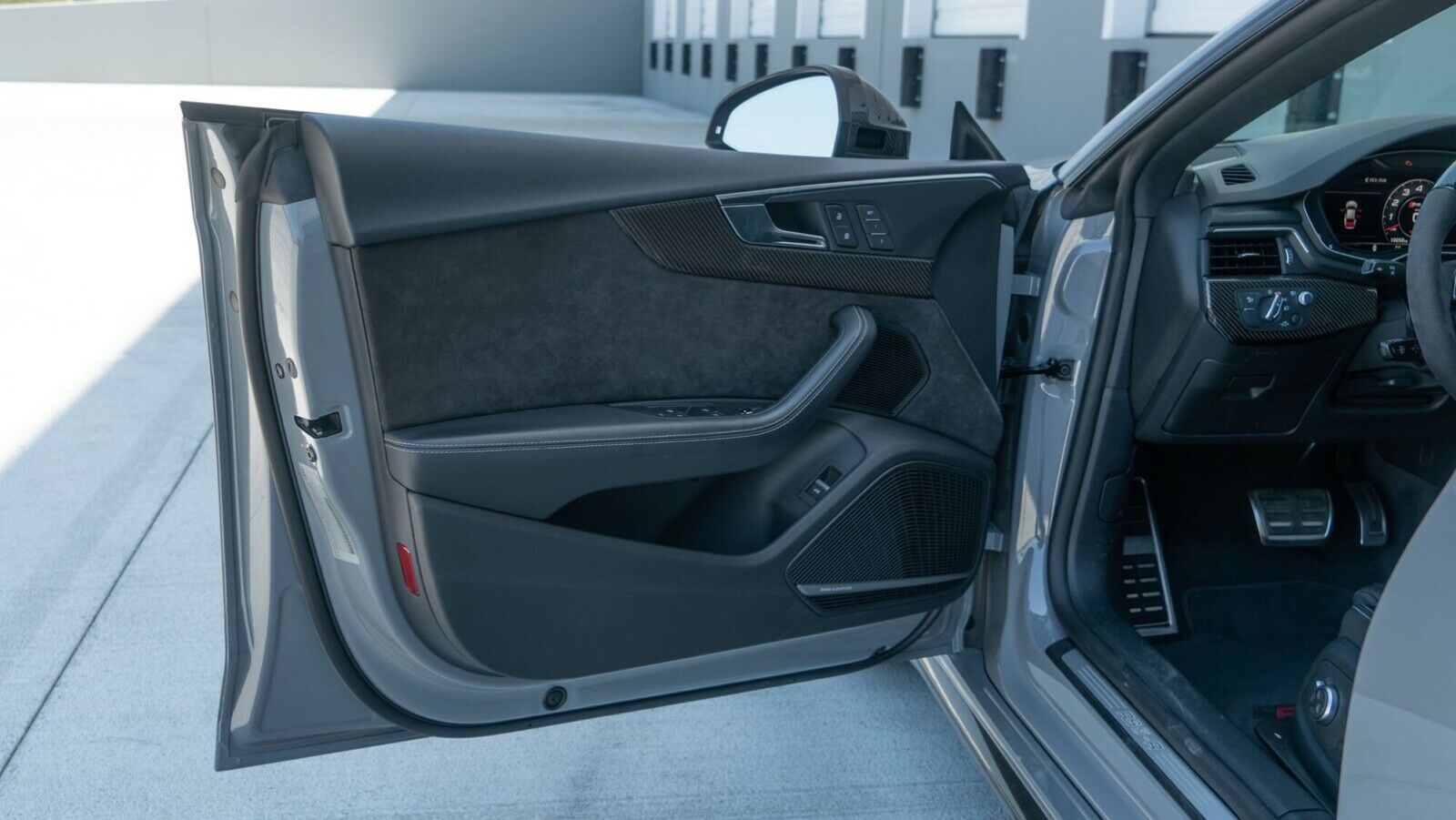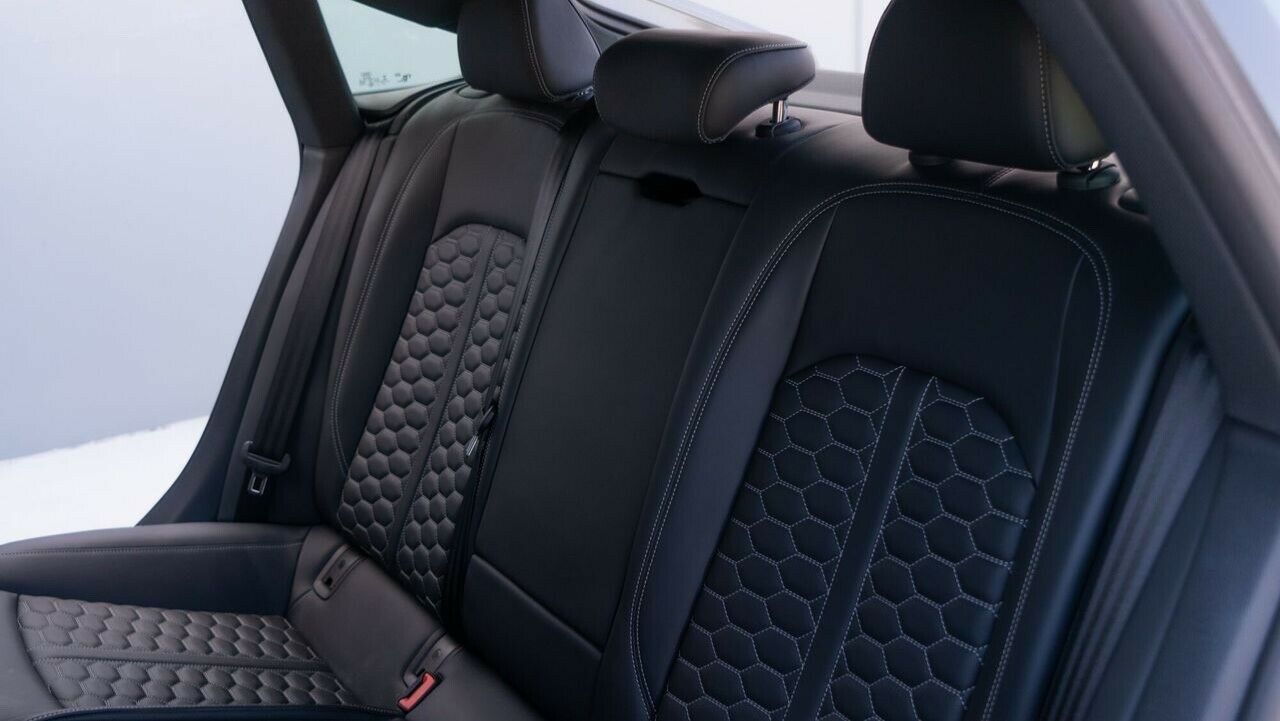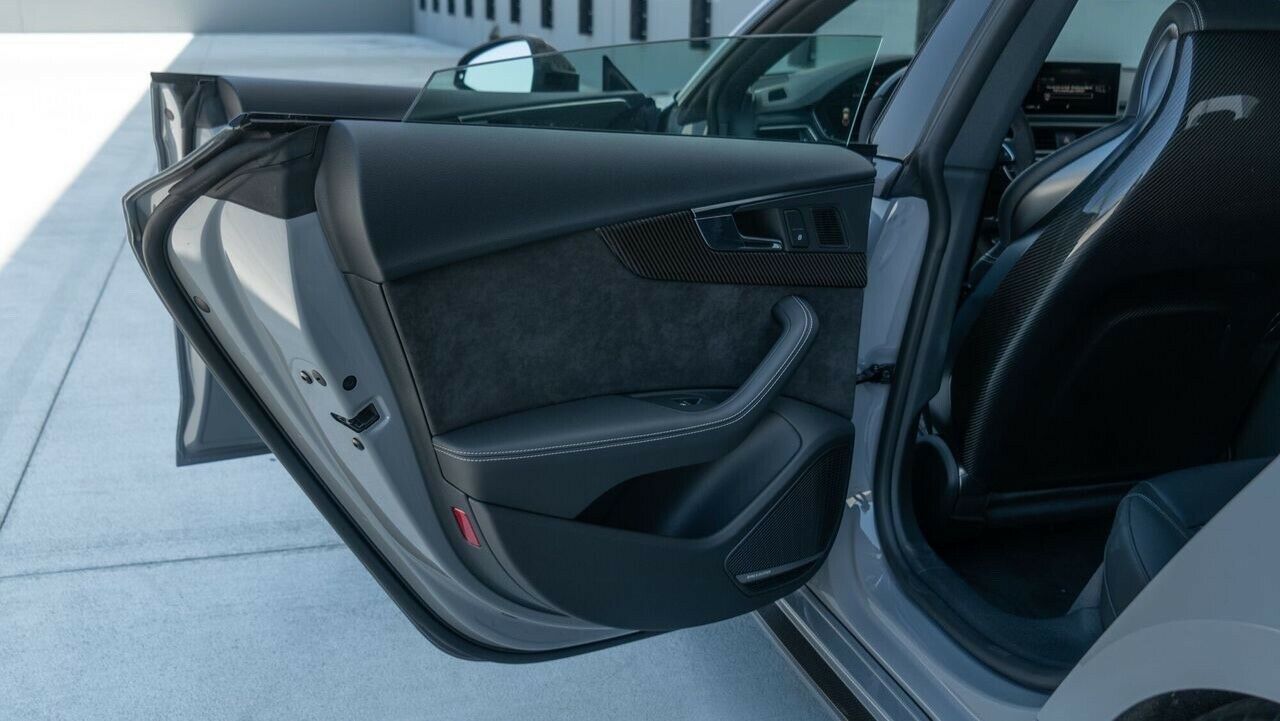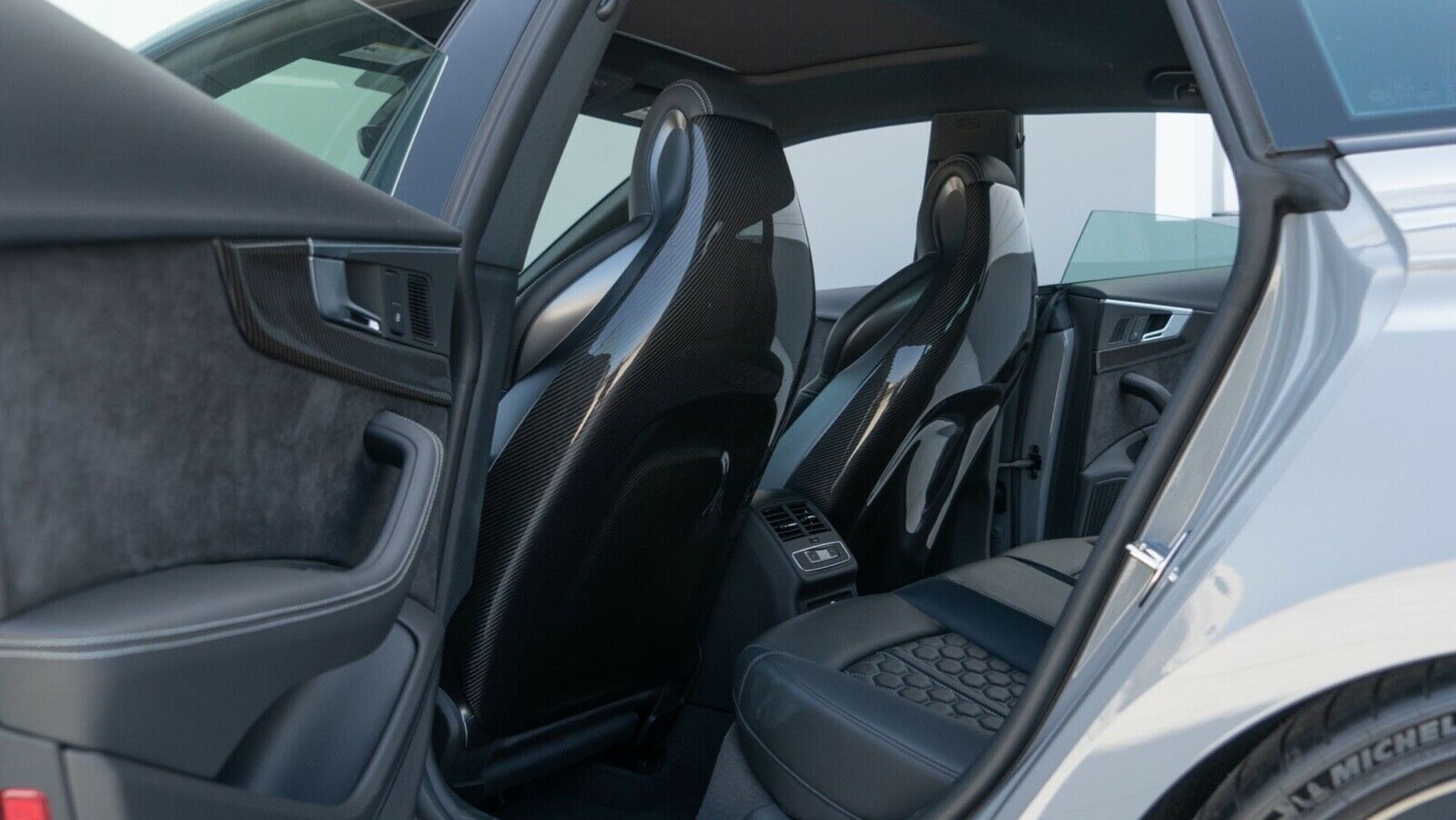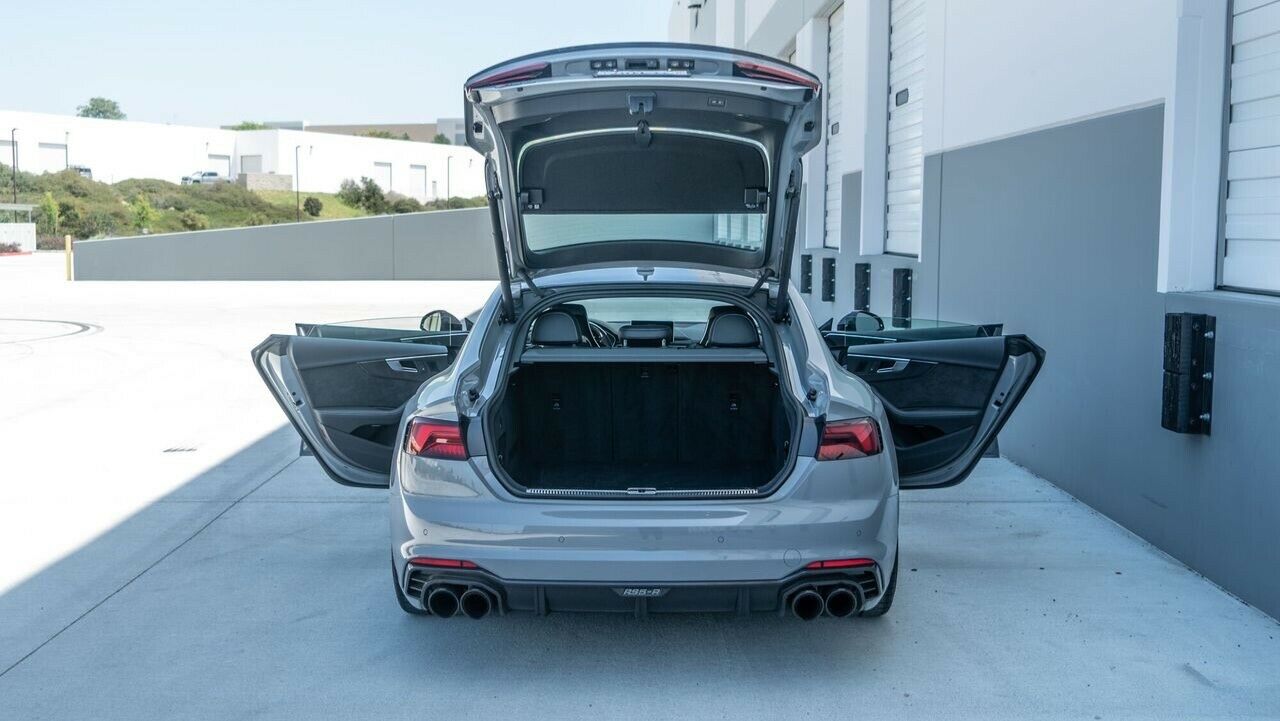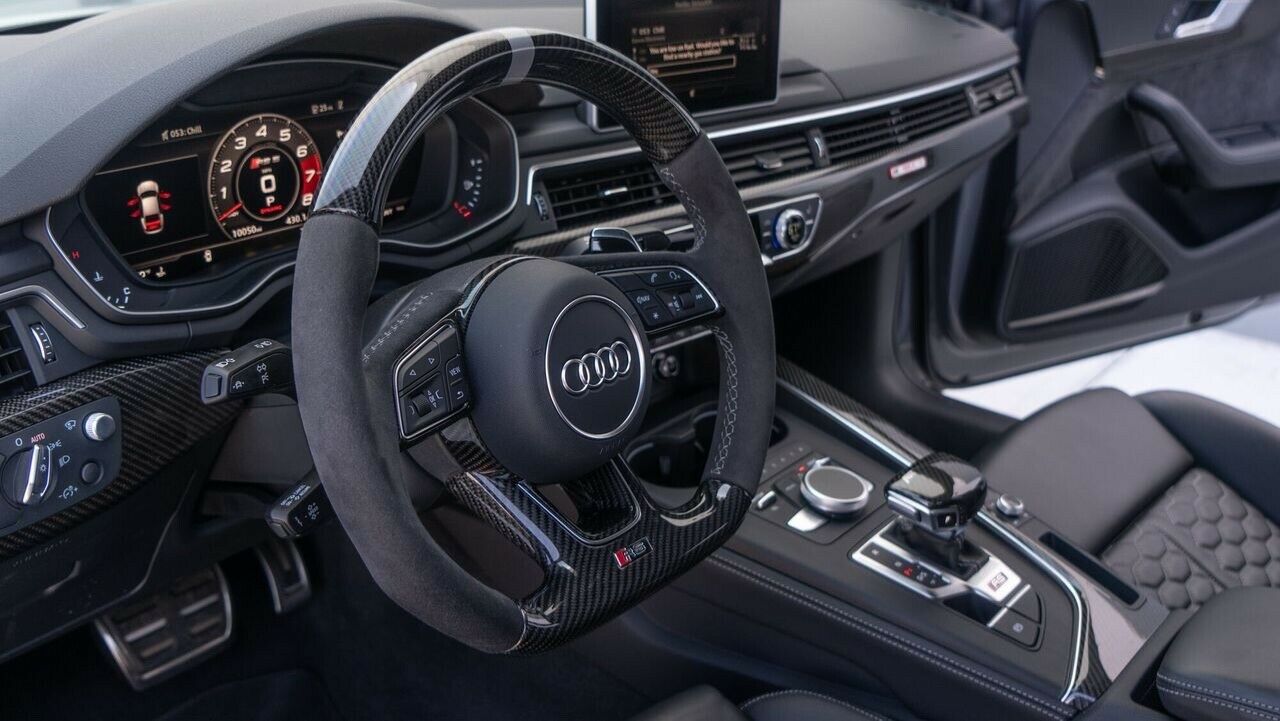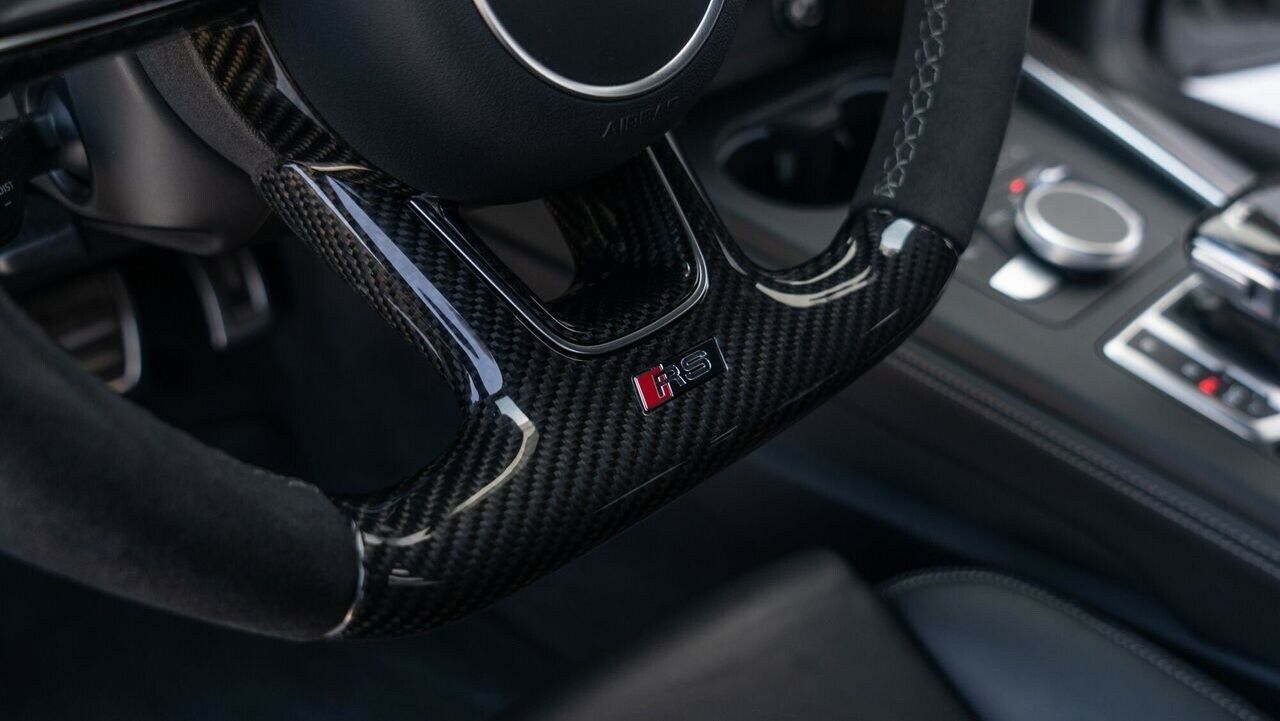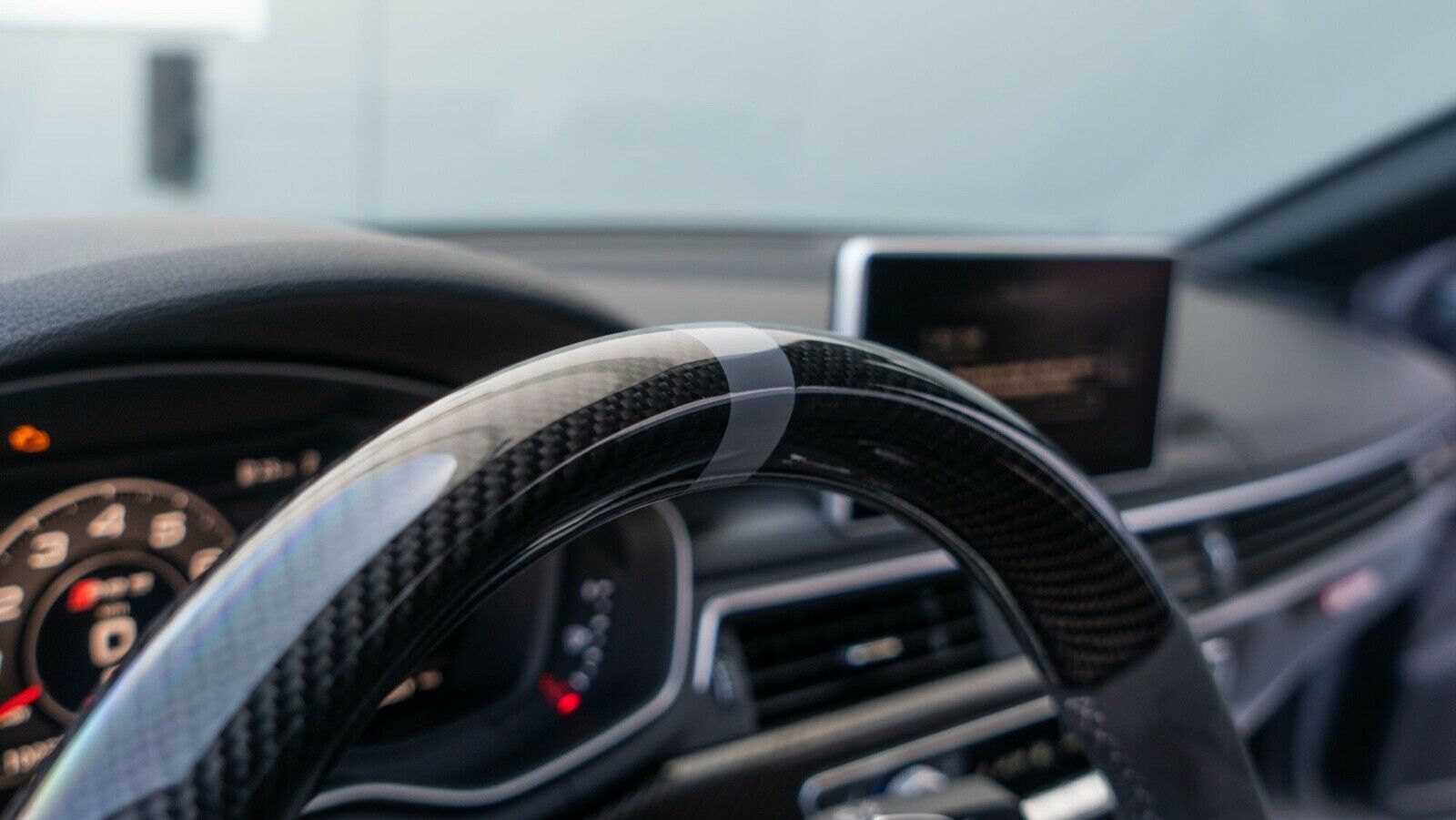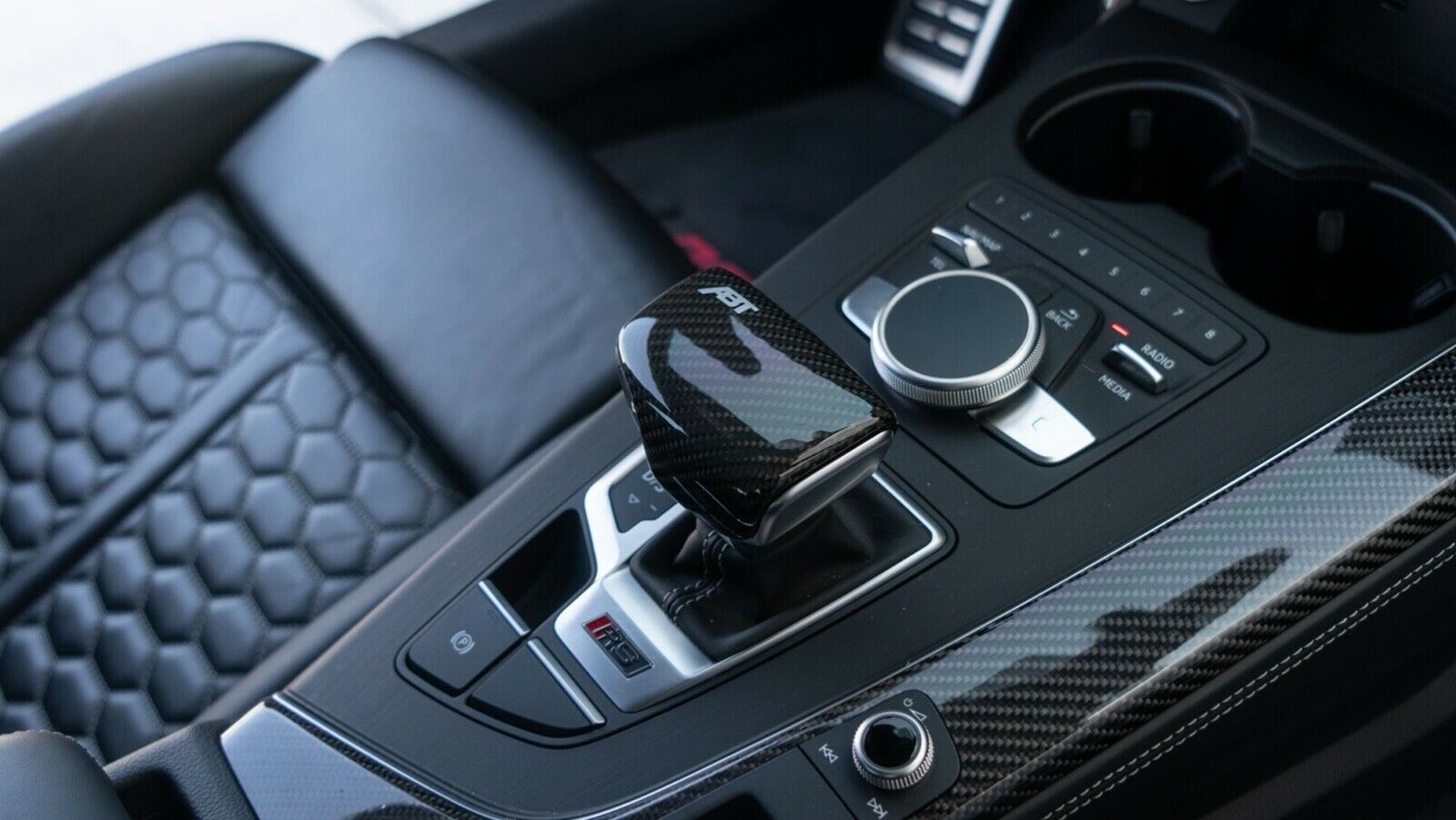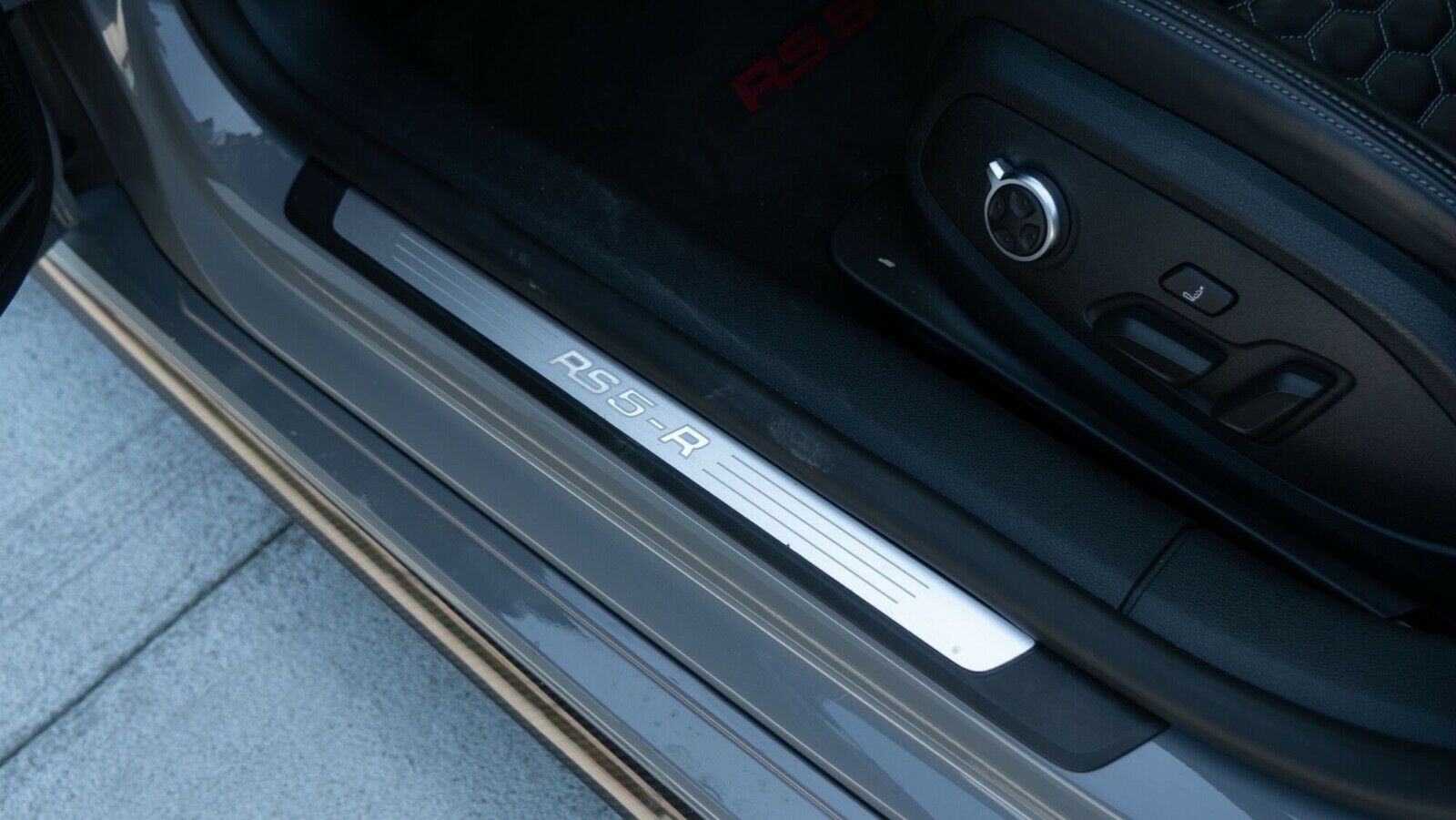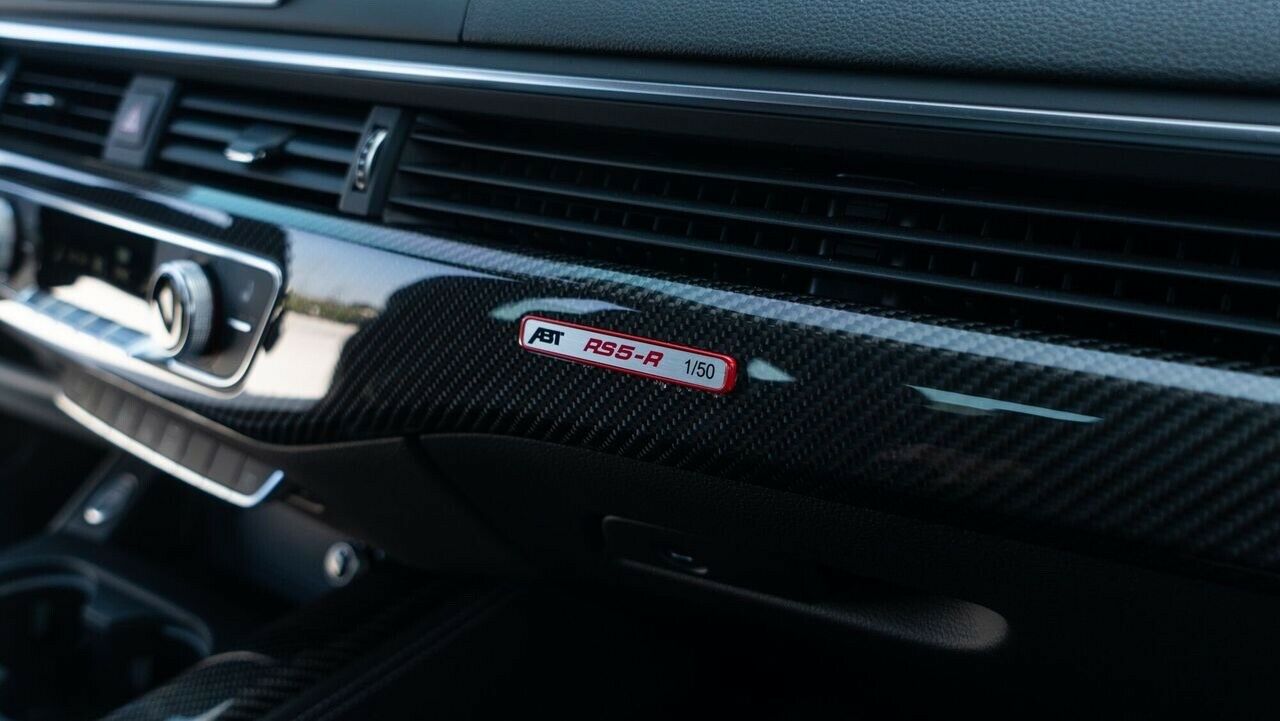 Sold!!!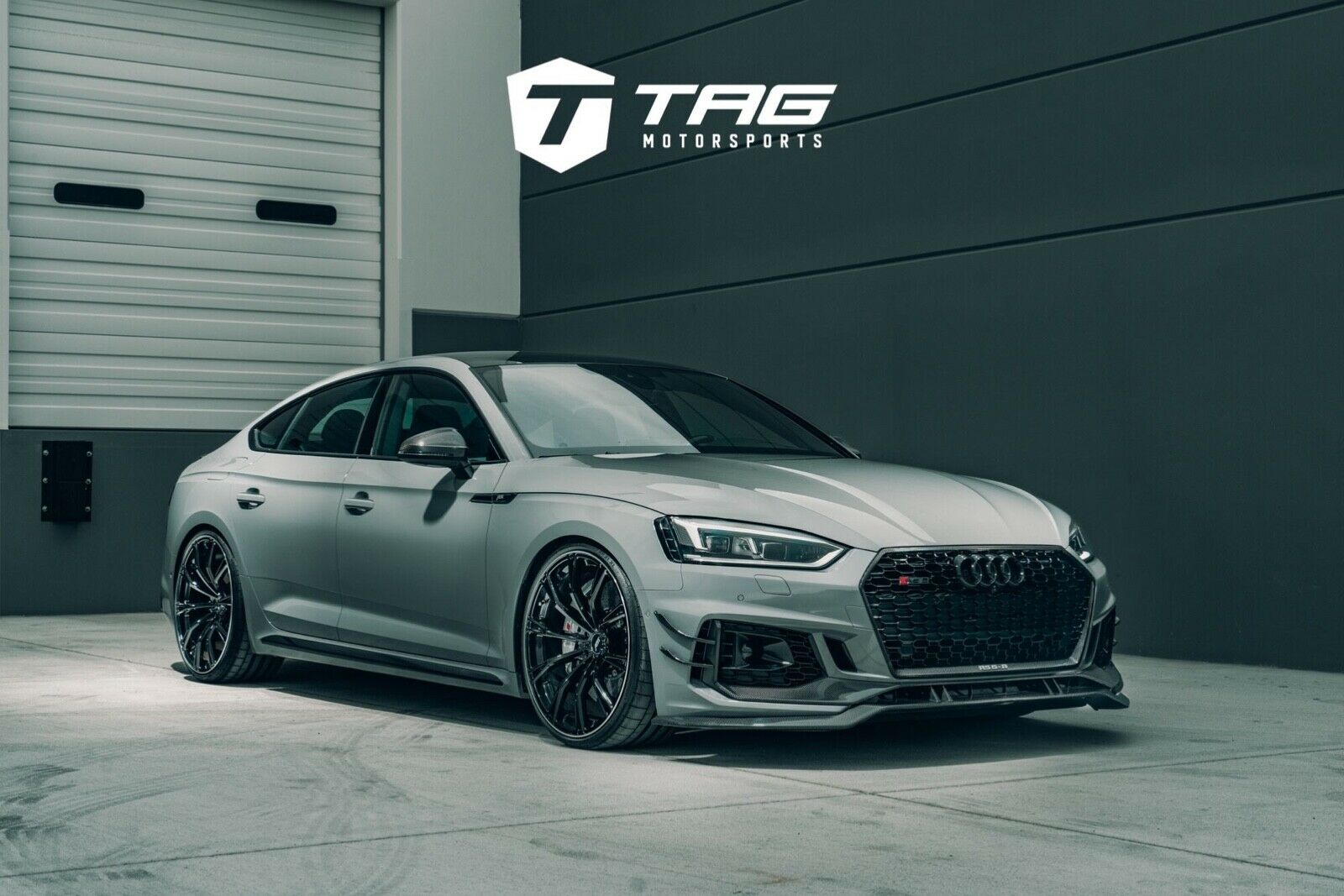 « Go back