The Akrapovič Evolution Line & Slip-On Line titanium exhaust systems are now available for pre-order for the Chevrolet Corvette C7 and C7 Z06.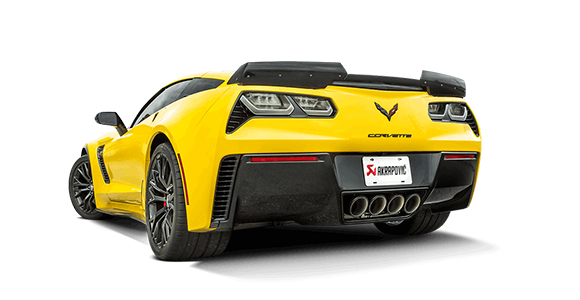 Crafted from high-grade titanium, which considerably reduces the weight in comparison to the stock system, the Akrapovič Slip-On and Evolution systems dramatically reduce overall weight while providing more power, lowering back pressure, enhancing throttle response and increasing torque.

The Slip-On dyno graph is available HERE and the Evolution dyno graph is available HERE (vehicle tested is a Chevrolet Corvette C7).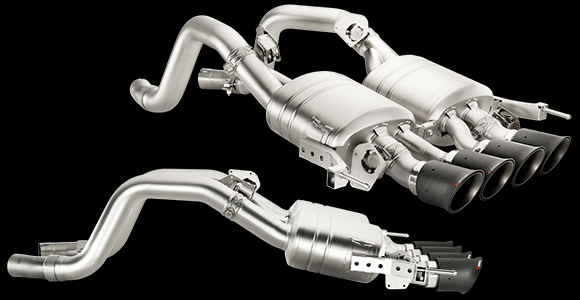 The Slip-On system is designed to fit directly onto the stock link pipes while the Evolution system features a new X-pipe, providing even greater performance and a race-note soundtrack for this stunning engine without any drone.

Please click HERE for a quick video clip of a Slip-On equipped Corvette C7 Z06. Sound clips for the C7 (non-Z06) are available HERE (Evolution) and HERE (Slip-On).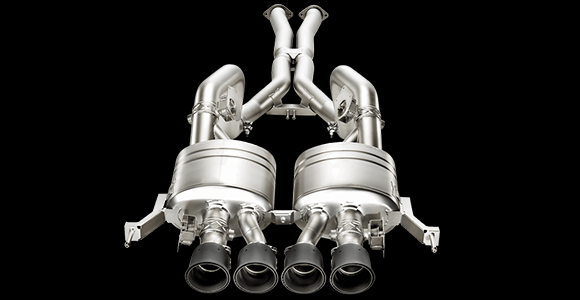 The Slip-On and Evolution systems also feature four valves - the first pair operates in four-cylinder mode while the second set comes into action following the driver's specifications.

Both systems are also compatible with the car's drive mode selector with an electronic device developed by Akrapovič engineers for the five standard GM modes (mandatory for cars without NPP exhaust). This produces an even greater range of options for the driver to fully experience the amazing sound of this car.





Four large-diameter carbon fiber tailpipes with titanium inners complete the appearance and compliment the vehicle.

Please contact us with questions or to place an order!