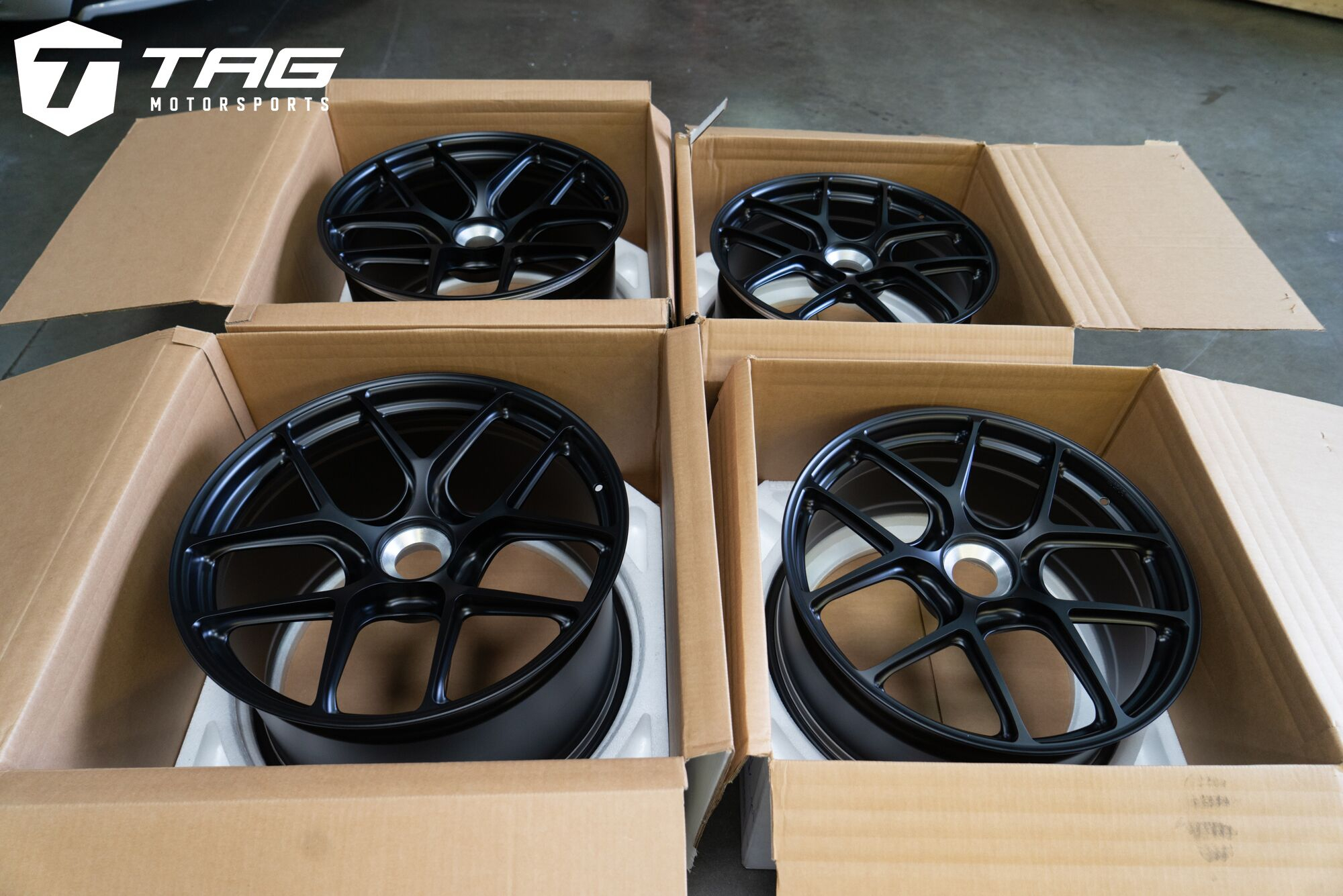 At TAG Motorsports we always strive to keep sets of wheels in STOCK, on the shelf for your vehicle, to avoid lead times and get you that instant gratification.

Here is just a small example of what we have IN STOCK on the shelf and ready to ship today! All sets can be refinished to your desired finish. Contact your sales representative for more information.

Here is a small sample of what we have ready to ship.

Porsche 991.1/2 CENTERLOCK applications
20" HRE Rc104 CL Satin Black
20" HRE CLASSIC 300 Satin Black Face with Satin Black Lips
20" HRE S204 Satin Bronze Face with Gloss Bronze Lips
20" HRE R101LW Satin Black Centerlock
20" VOSSEN GNS1 Centerlocks in Satin Black Finish.

Ferrari 488 & GTC4Lusso
21"/22" HRE 505M Polished Dark Clear
21"/22" Vossen MX-2 in Brushed Midnight Smoke
21"/22" Vossen S21-01 Polished Finish with Brushed Face

RANGE ROVER
24" HRE 943RL in Satin Black Face with Gloss Black Lips
24" VOSSEN GNS-2 in Satin Black

AUDI B9 A4/S4
20x10 Rotiform CCV in Silver Finish
20x9.5 Vossen ML-X2 in Polished Midnight Smoke
20x9 Vossen VSF6 in Gloss Charcoal Finish
20x9 HRE RS200 Wheels in Stone Champagne Finish

AUDI B8/B9 A5/S5/RS5
20x10.5 HRE 540 in Stone Tinted Clear with Polished Face
20x10.5 Rotiform OXR in Polished Tinted Clear Finish

If you don't see a wheel, or specific vehicle you are looking for posted here, that's ok! Contact us, and we might have something in stock for you, or can get you a great deal.