As the end of the year is approaching fast, we wanted to take a moment to look back and highlight some of our favorite RS7 + S7 + A7 and S6 + A6 builds of the year! Hopefully there is a little something in here for everyone and we would love to hear what car you liked best.
Note, these are in no particular order, And these are only a FEW of the builds, that were actually completed IN HOUSE at TAG. There still is all of your across the country which we have yet to shoot :)
Starting it off.... Our Project S7
V1 - 21" HRE RS100 Wheels, Lamborghini Arancio Argos painted calipers, AWE Tuning Exhaust, GIAC DSG & ECU Software lowered on the H&R module.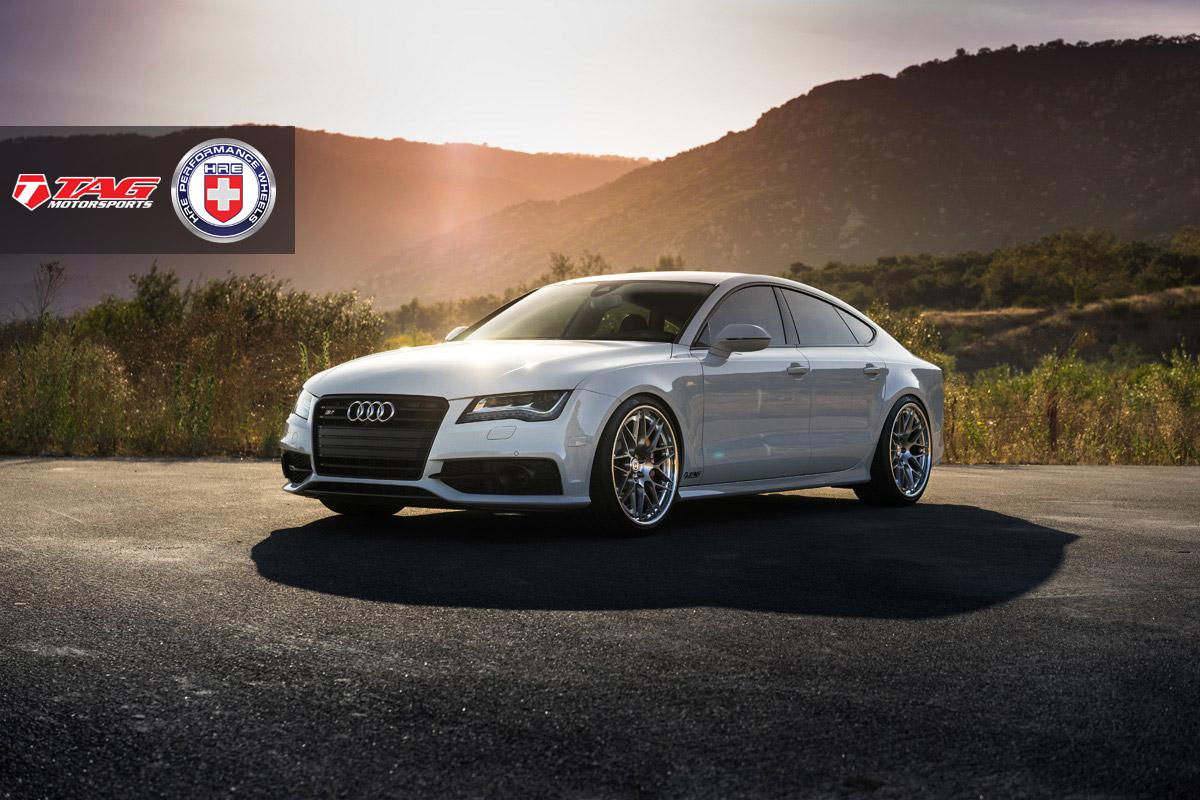 Then Came V2 where we added a set of 20" HRE FF01 Wheels, and RS7 Tail Lights.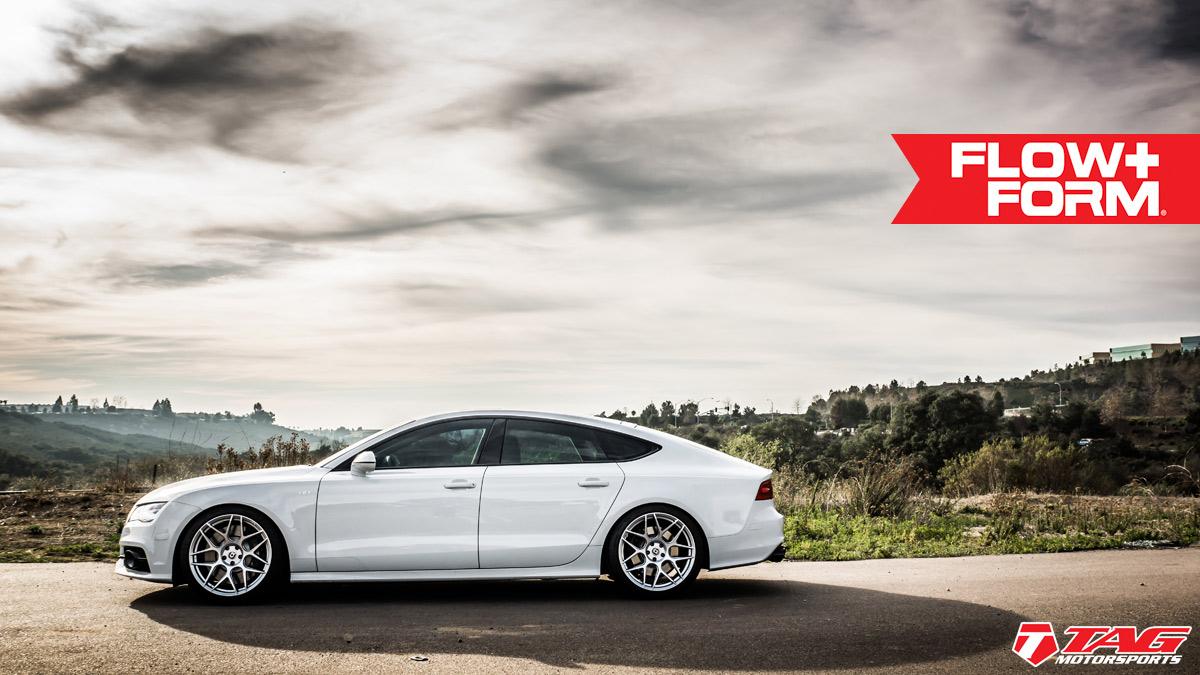 Then Came V3 which is its current state - Featuring an ABT Carbon Rear Spoiler, and 21" ABT Wheels.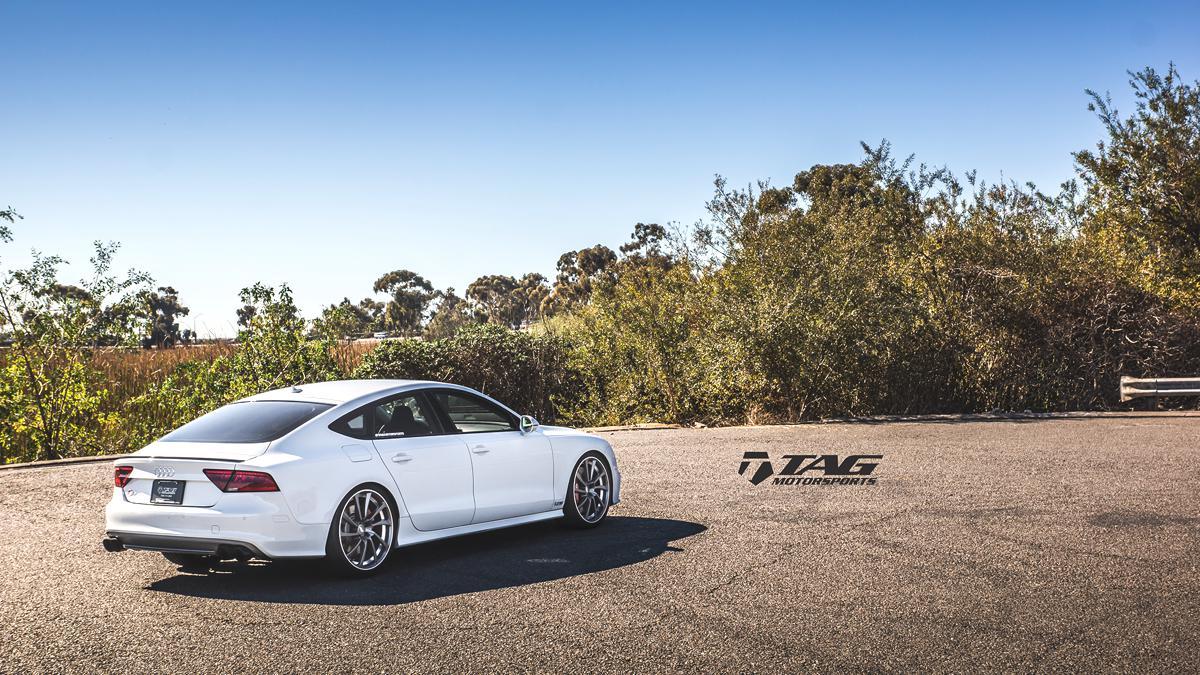 In the middle of the year, we participated in the GoldRush Rally, in our Project S7. We teamed up with our friends across the street at HRE, and built what we called "The Wheel Patrol" on 21" Brushed Blue HRE P101 Wheels. And then drove it from Las Vegas to NYC!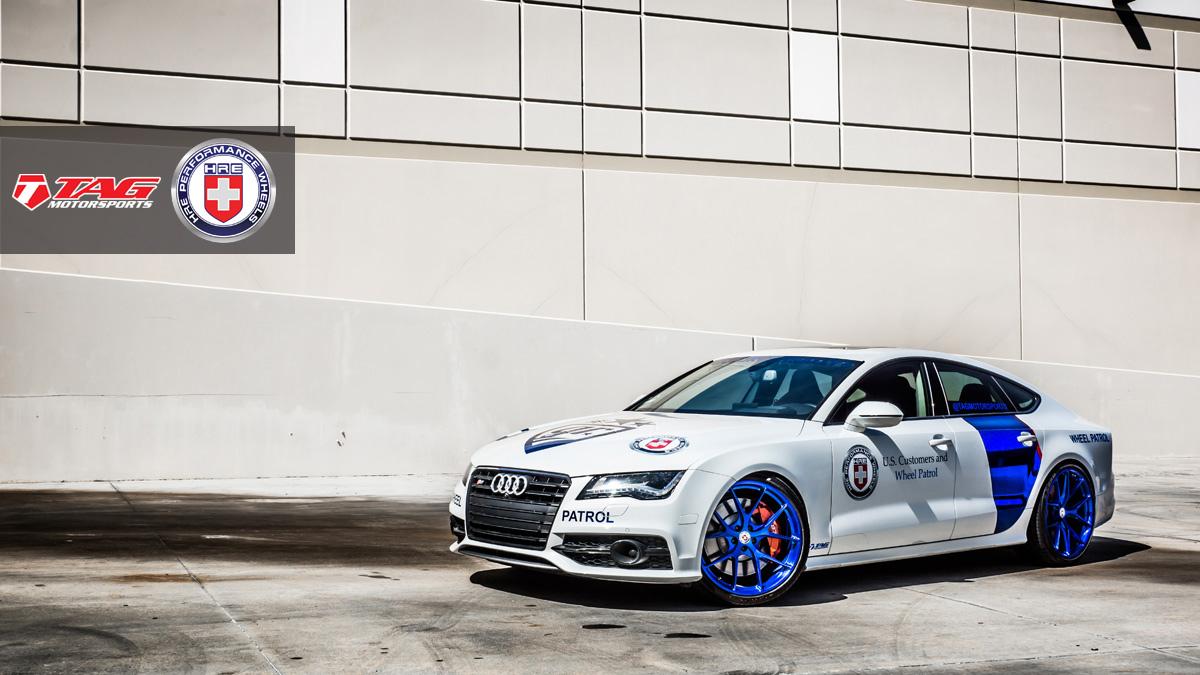 Here is Josh's Daytona Grey 2014 RS7 on 21" HRE P44SC in Satin Bronze, Milltek Exhaust, GIAC Software and lowered on the H&R Module. What a beauty!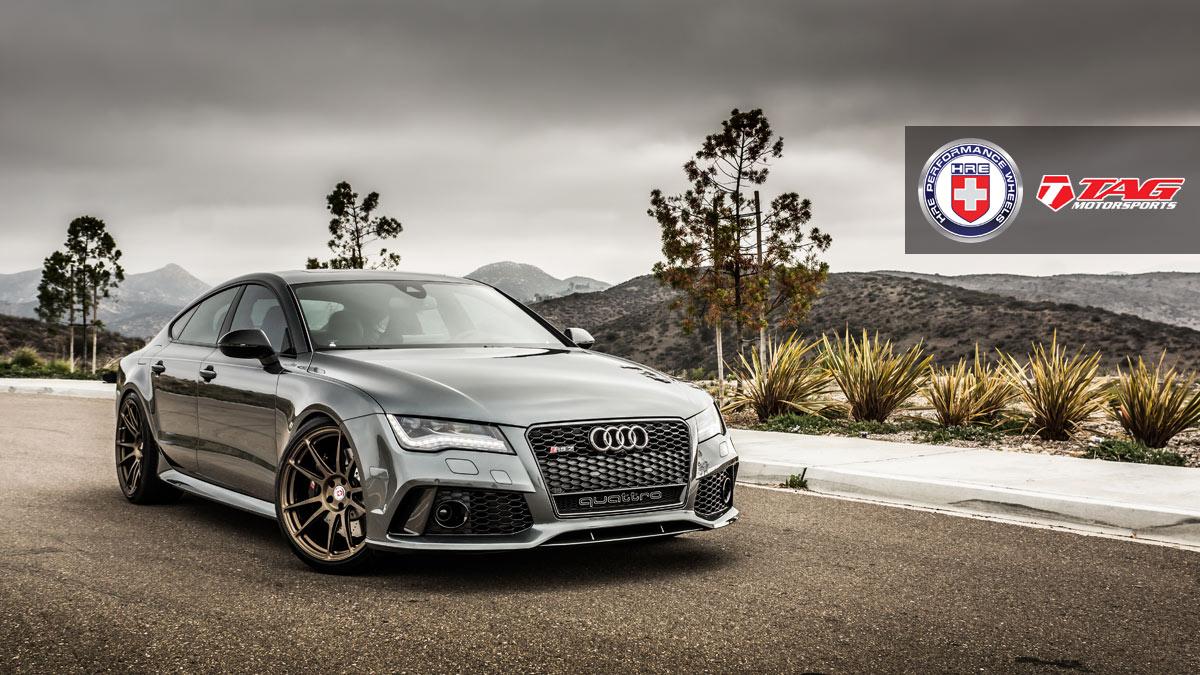 Shortly after, A client loved Josh's car (above) so much, we replicated it, except this time in Nardo Grey with HRE P44SC, with matching Satin Bronze Emblems.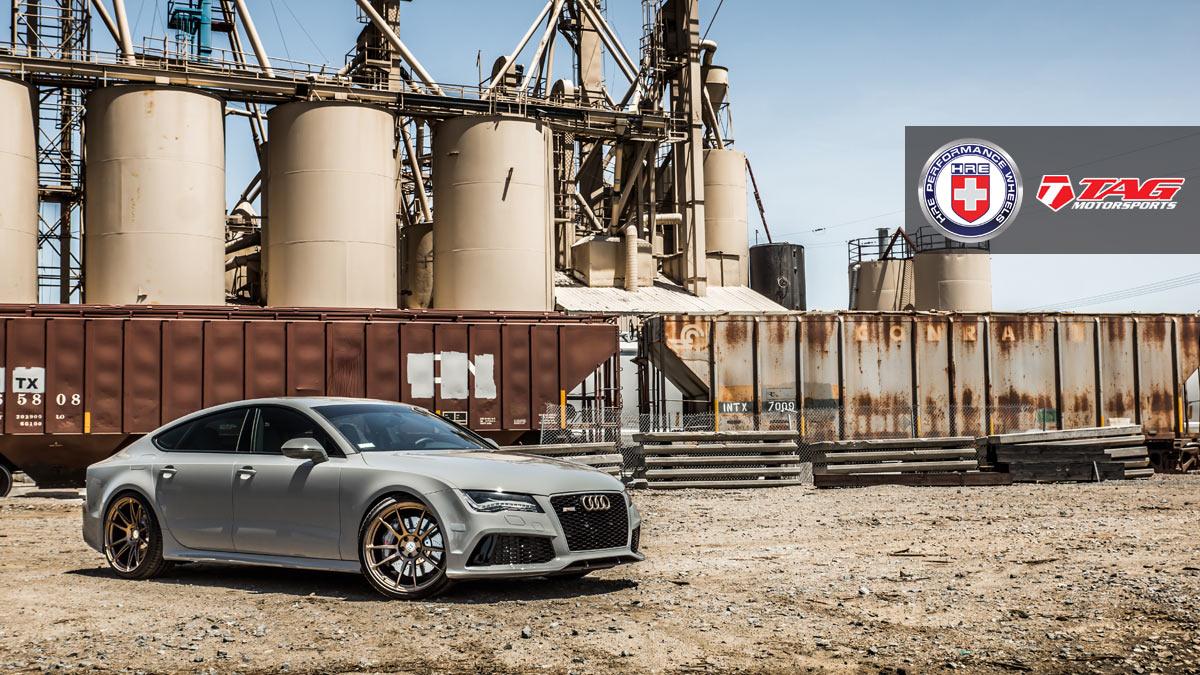 Then our good client Eric came to us, and we built him this beautiful Suzuka Grey RS7 on 21" ADV5.0CS Wheels, GIAC Software, Akrapovic Exhaust, H&R Module, and TAG Color Matched Calipers. I am sure you have seen plenty of videos of this RS7 at various Airstrip Attacks just blowing the doors off supercars!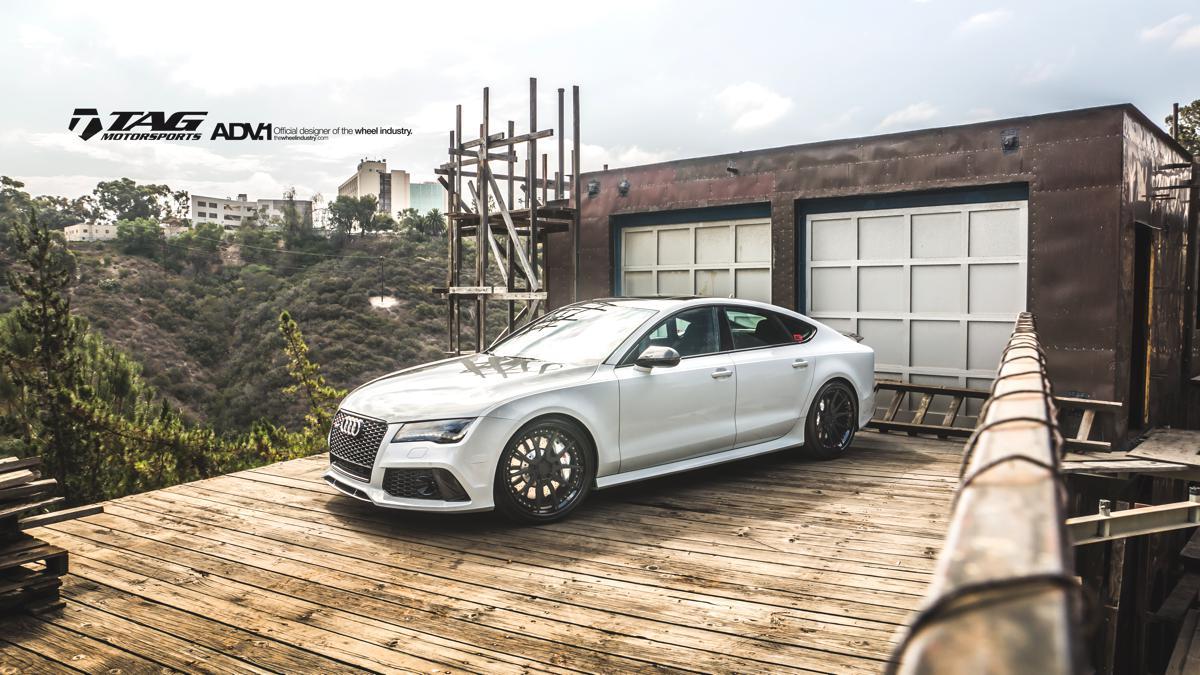 AZ Member TimTaylor from Colorado reached out and wanted a set of ADV1's in Satin Bronze for his Nardo Grey RS7, as well as a few Carbon Goodies, a Milltek Exhaust and H&R Module. What a beauty!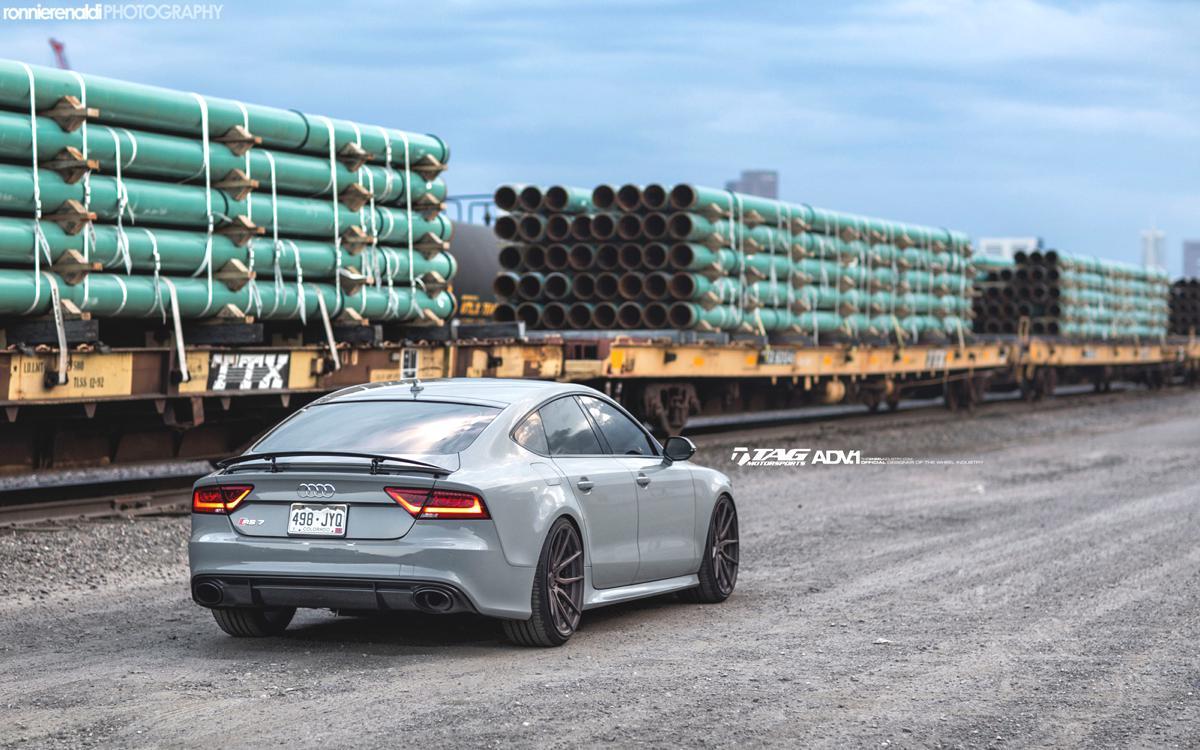 Keeping in Colorado Fashion, This client drove to us from Aspen, Colorado, to fit the GIAC Software and a new set of 20" HRE S101 Wheels to his Suzuka Grey RS7.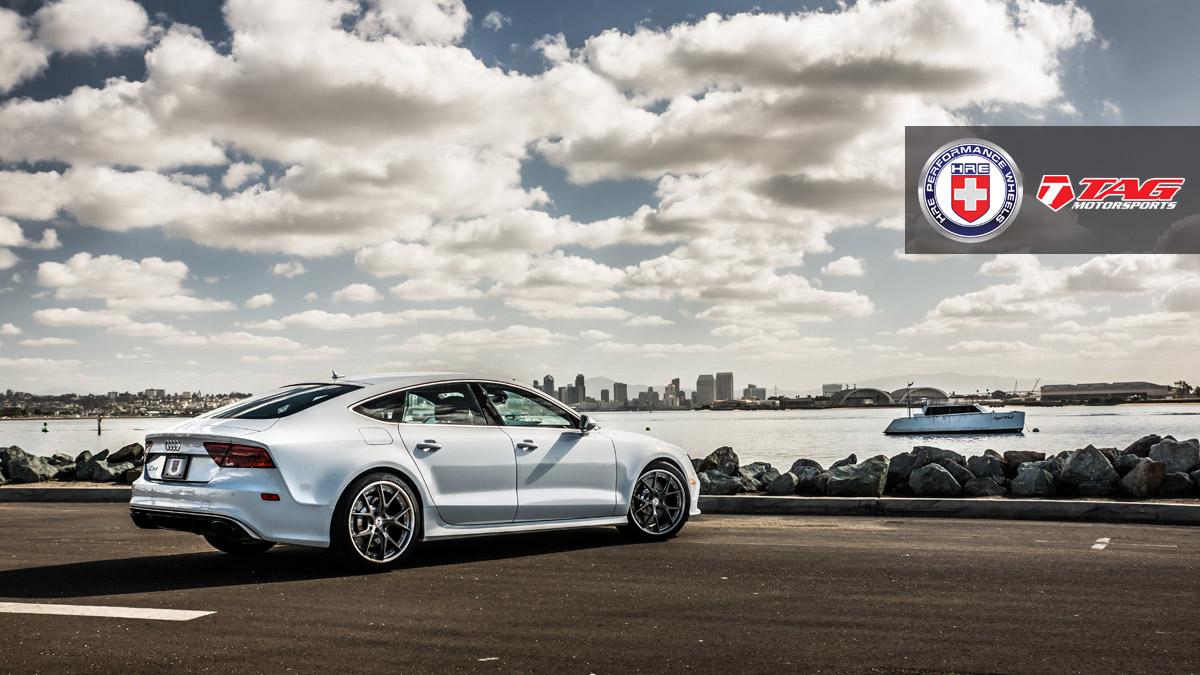 Recently we received a call from our friends at Audi of San Diego, letting us know a client had ordered an Audi Exclusive Olive Green RS7, and wanted us to do some goodies. We powder coated the wheels Gloss Black, Color Matched the Calipers, Smoked the lights a bit, and added the GIAC Software.... She was good to go!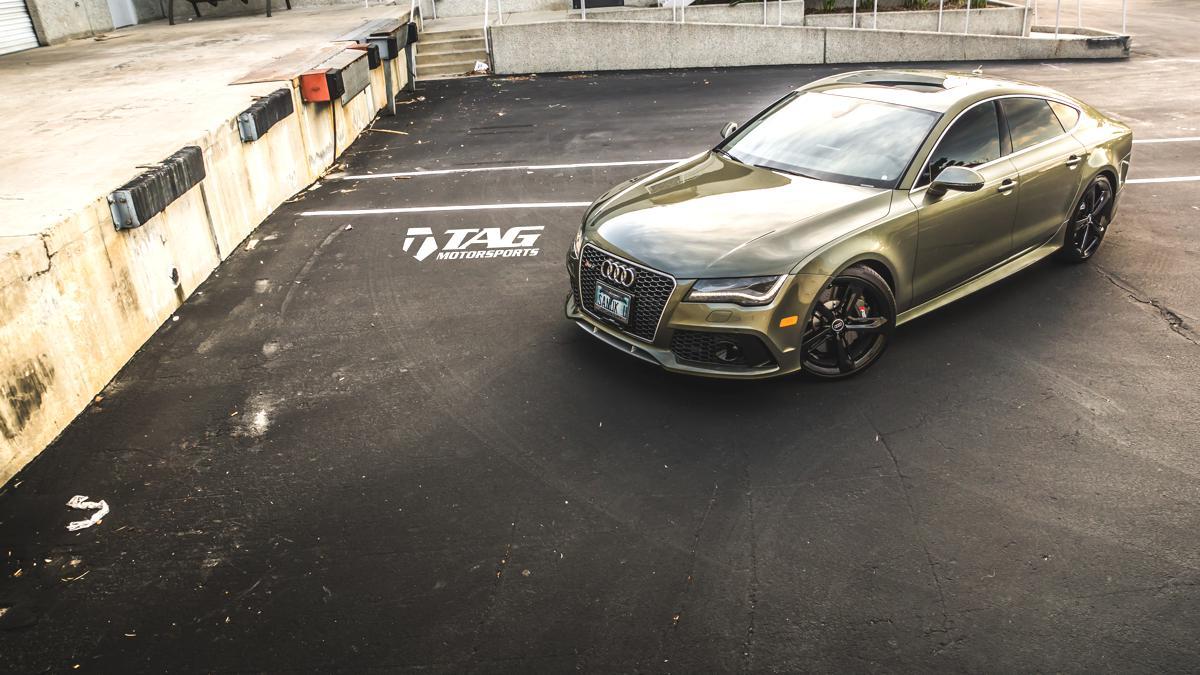 We had the pleasure of building a up & coming baseball star, Alex Jackson's 2015 S7. We fitted a set of 20" HRE FF01's in Satin Charcoal, matched all the emblems to the Satin Bronze of the wheels, Painted the Calipers Lamborghini Monterey Blue, Fitted and AWE Exhaust, AWE intake and some GIAC software and away he went :)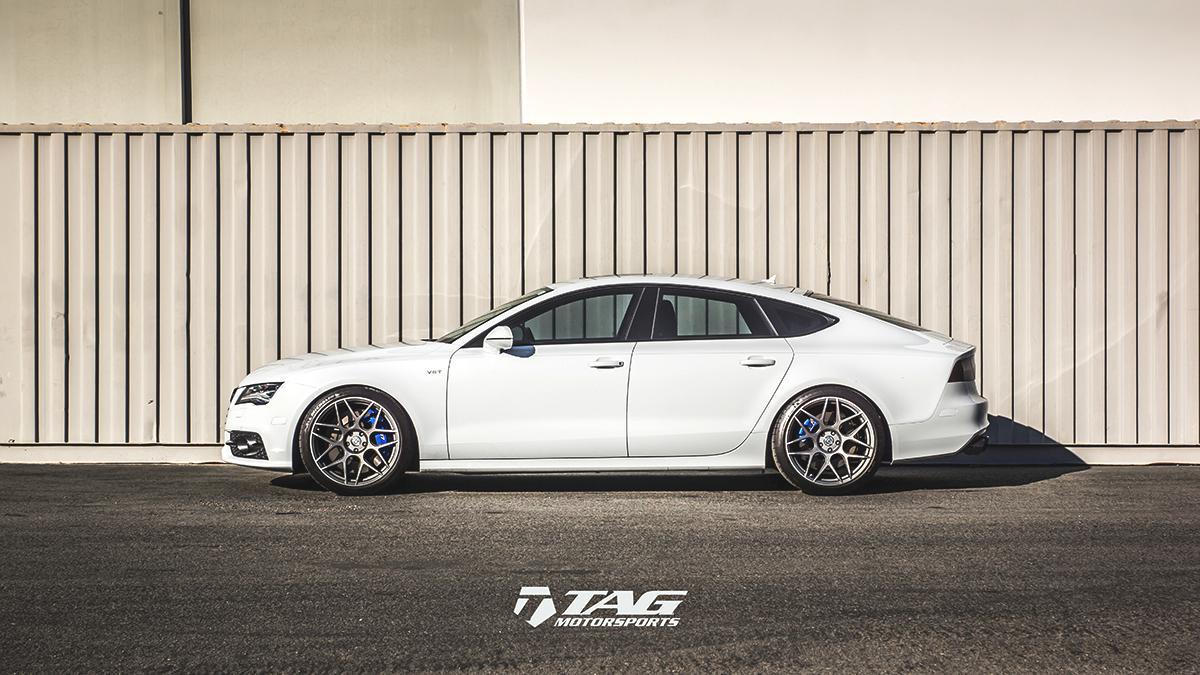 Also in 2014, we had the pleasure of building Legendary Skateboarder Joey Brezinski's 2013 A7, with AWE/GIAC Stage 2 Powerkit, H&R Springs, and 20" Vossen VFS1's. Car came out stunning!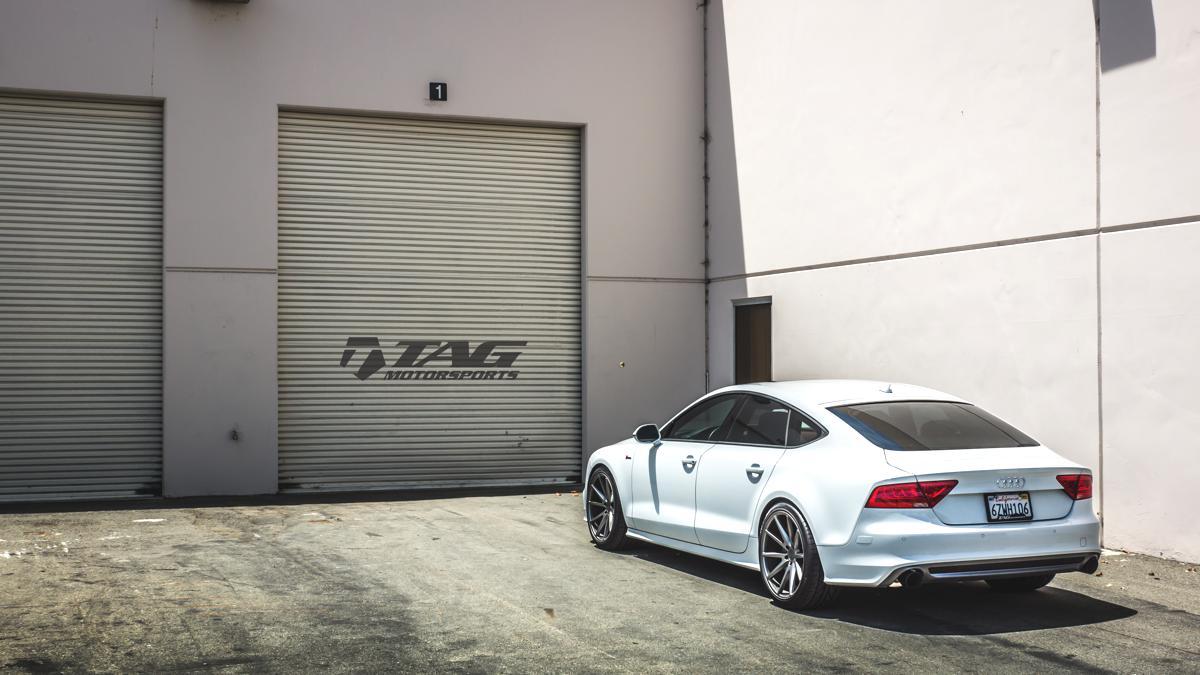 Kevin then came to us, with a brand new 2014 S6, and we transformed it into this beauty. 21" HRE P101's, H&R Module, GIAC Software. Since the photos, we have also added white Calipers, and an AWE intake & Exhaust :)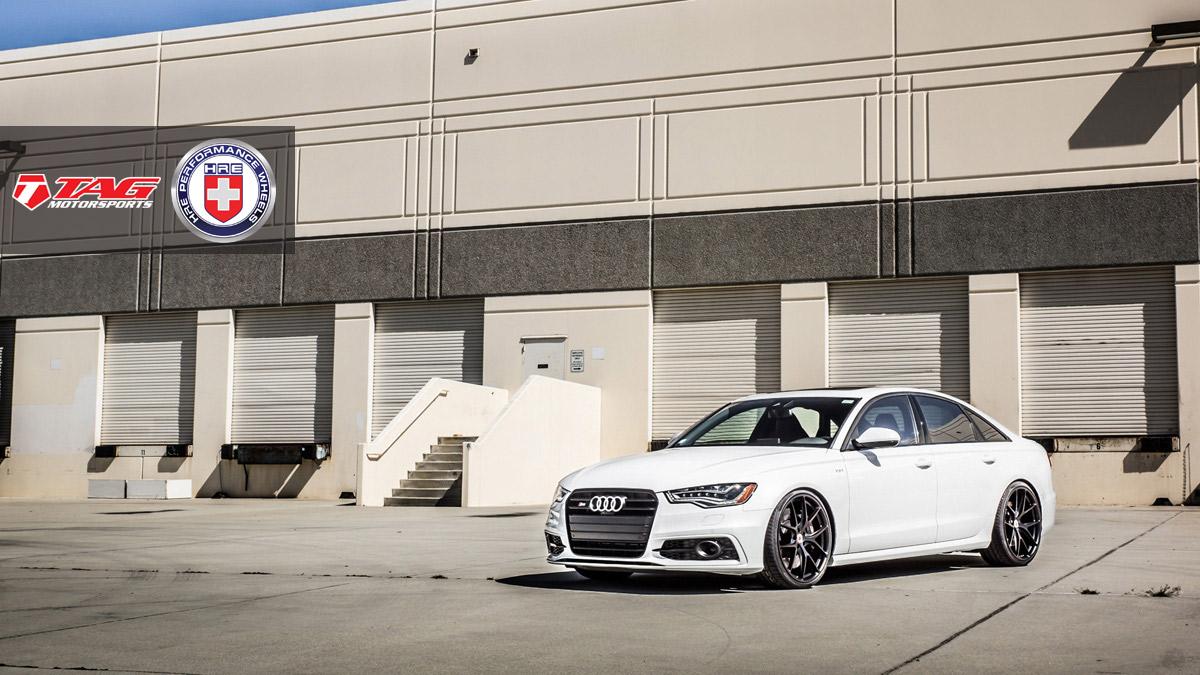 Also this year, we build this beautiful S6, on 21" ADV7TS Wheels, Red calipers, H&R Module, and a Milltek Exhaust System.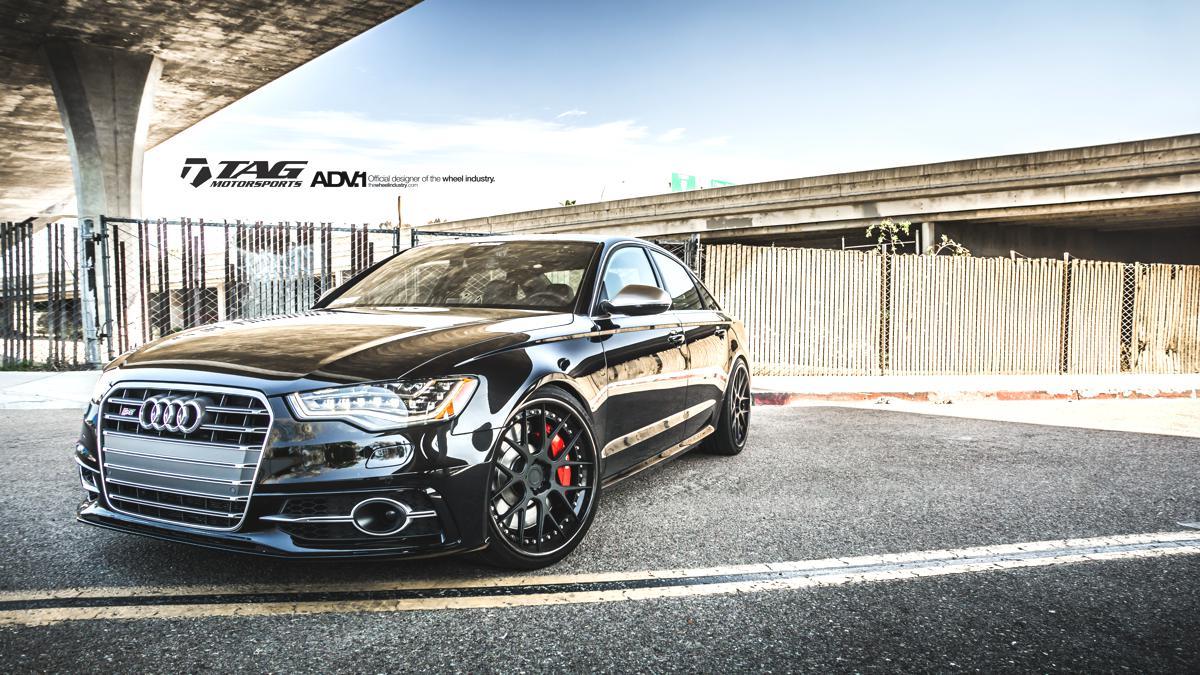 Here is a perfect example of an A6 3.0T we did this year, on OEM Suspension with 20" HRE FF01 Wheels in Satin Black, and the AWE Exhaust + Stage 2 Pulley Powerkit.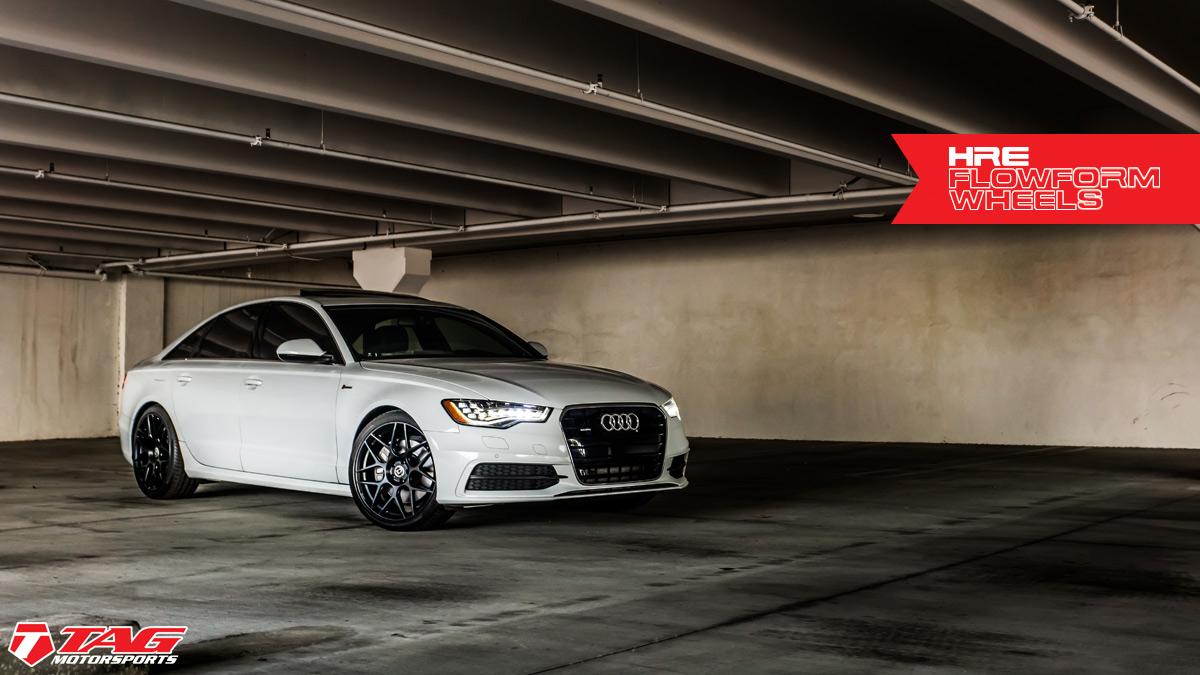 Also had the opportunity of building this beauty. A 2013 A7 fitted with our TAG Signature Black-Out Package, OEM RS7 Front Grill, ABT Rear Bumper, AWE Stage2 Pulley/Software, a TAG Motorsports Custom Alcantara Headliner, and a few other goodies!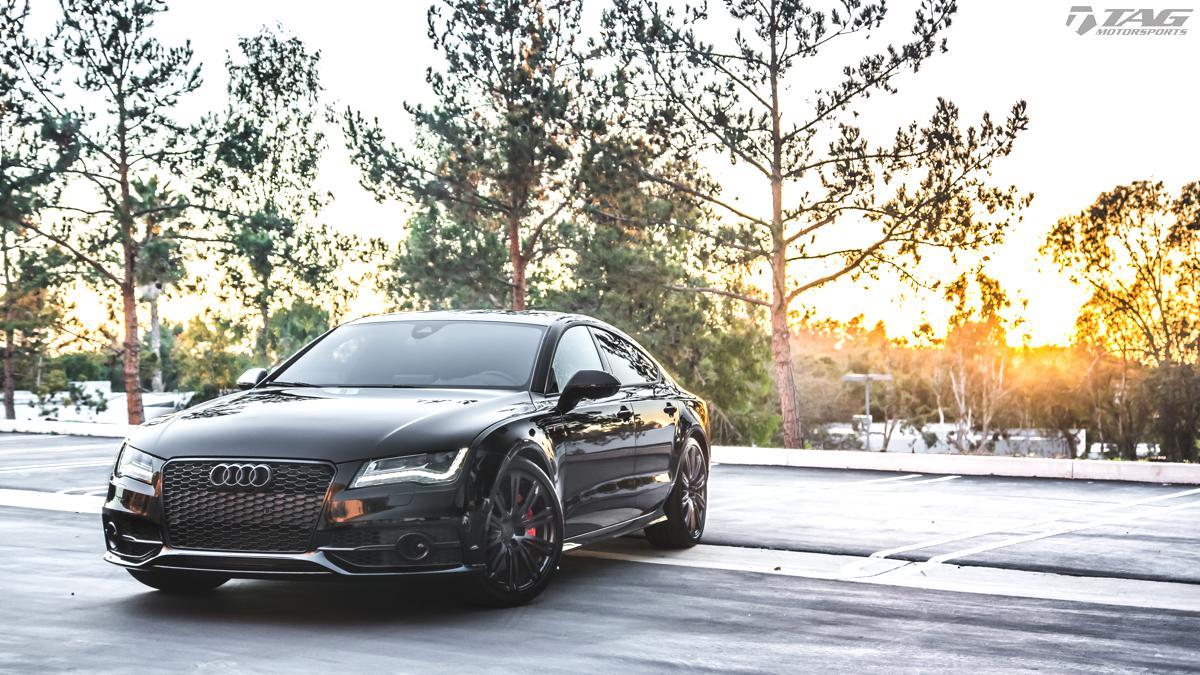 As some of you may know, we also do quite of bit of work for our good friends at Audi San Diego. We build vehicles that can be purchased right off the showroom floor, modifications can be finianced into the loan or put into the lease. Here are a few examples of ones we have done for them in 2014!
Simple and Classy, a Black 2014 A7 lowered on a set of 21" Niche Essen Wheels.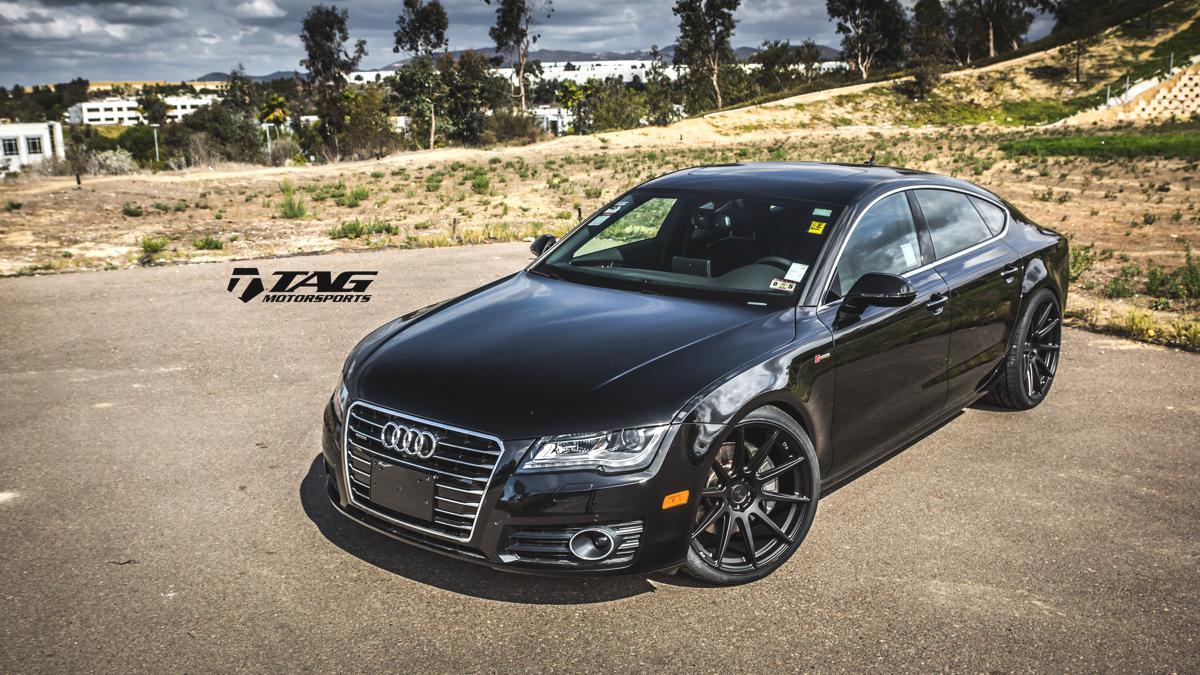 We also did another A7, with the same 21" Niche Essen Wheels, but in Charcoal, lowered on H&R Springs. This time on a white 2014 A7.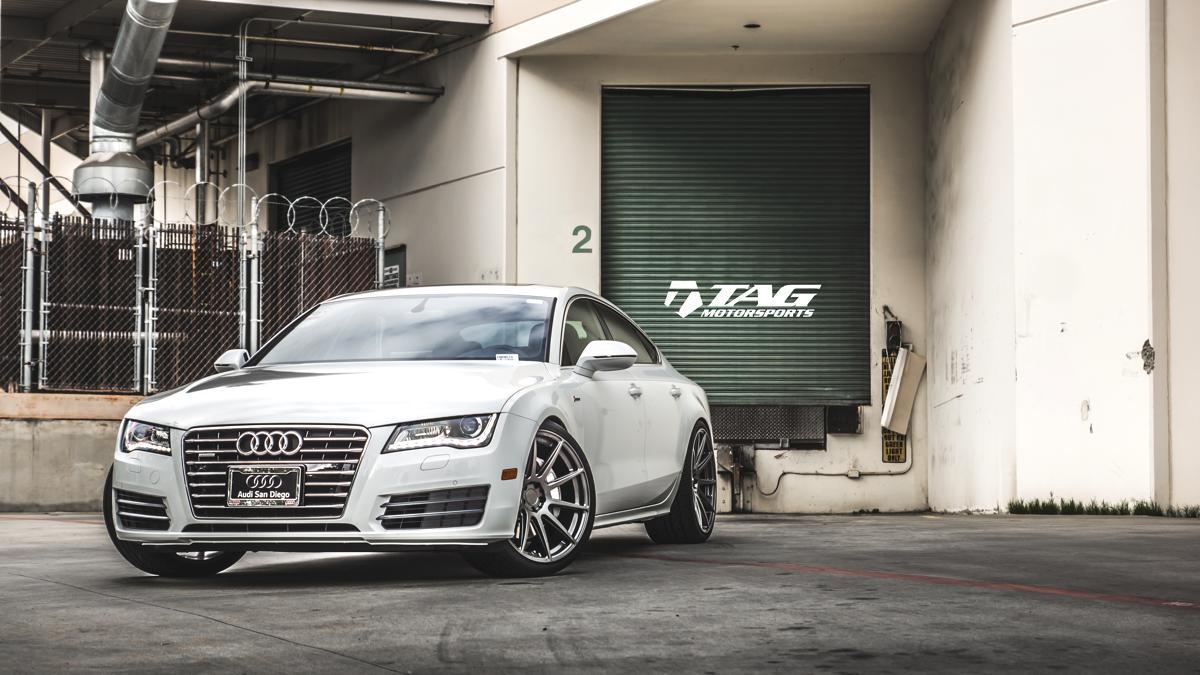 Here is yet another 2014 A7, but this one was a beautiful Garnet Red, with our TAG Motorsports Signature Black-Out package!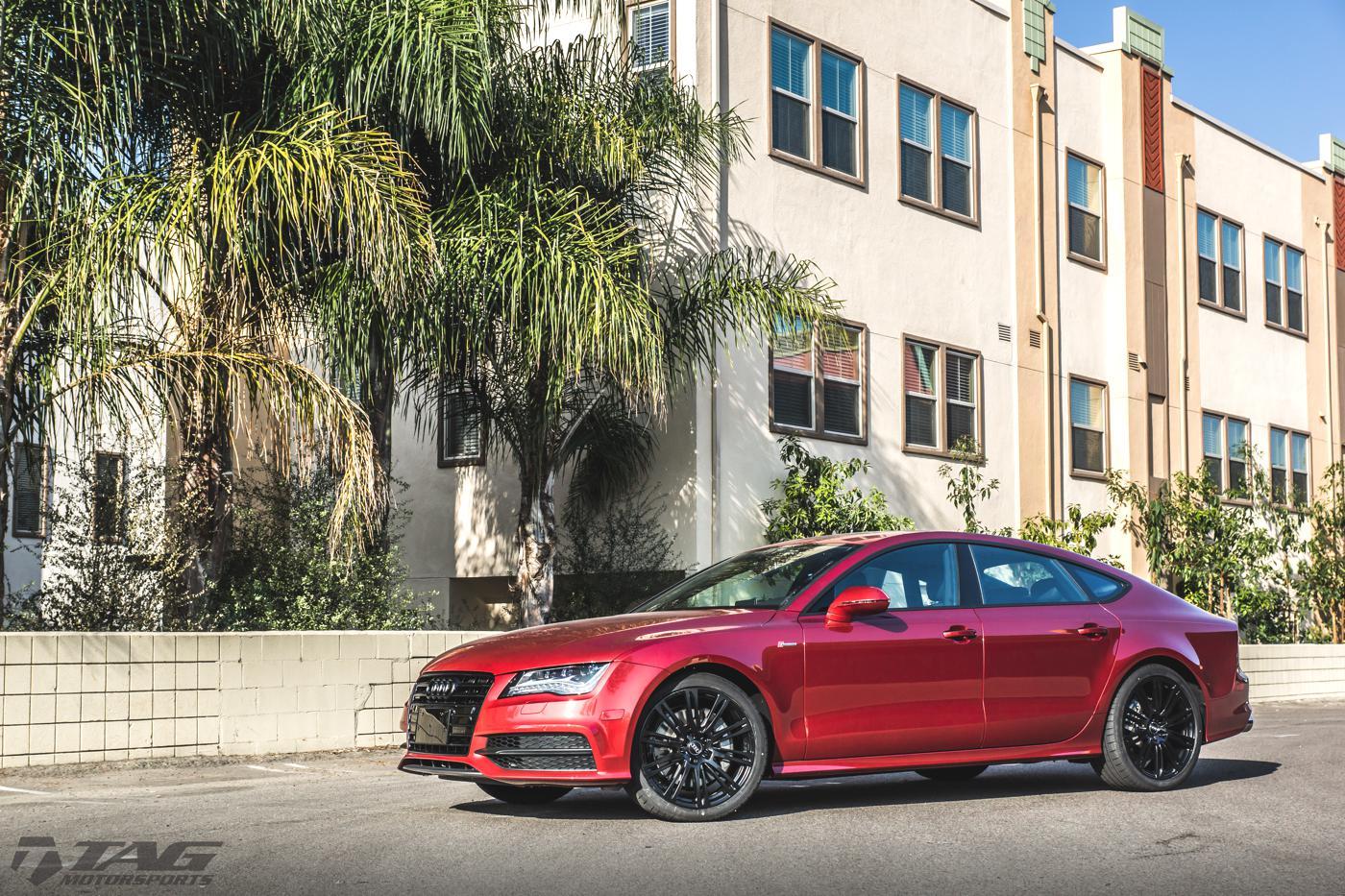 To change it up, we did this 2014 A7 with a set of 20" HRE FF01 Wheels, and our TAG Motorsports Signature Black-Out package!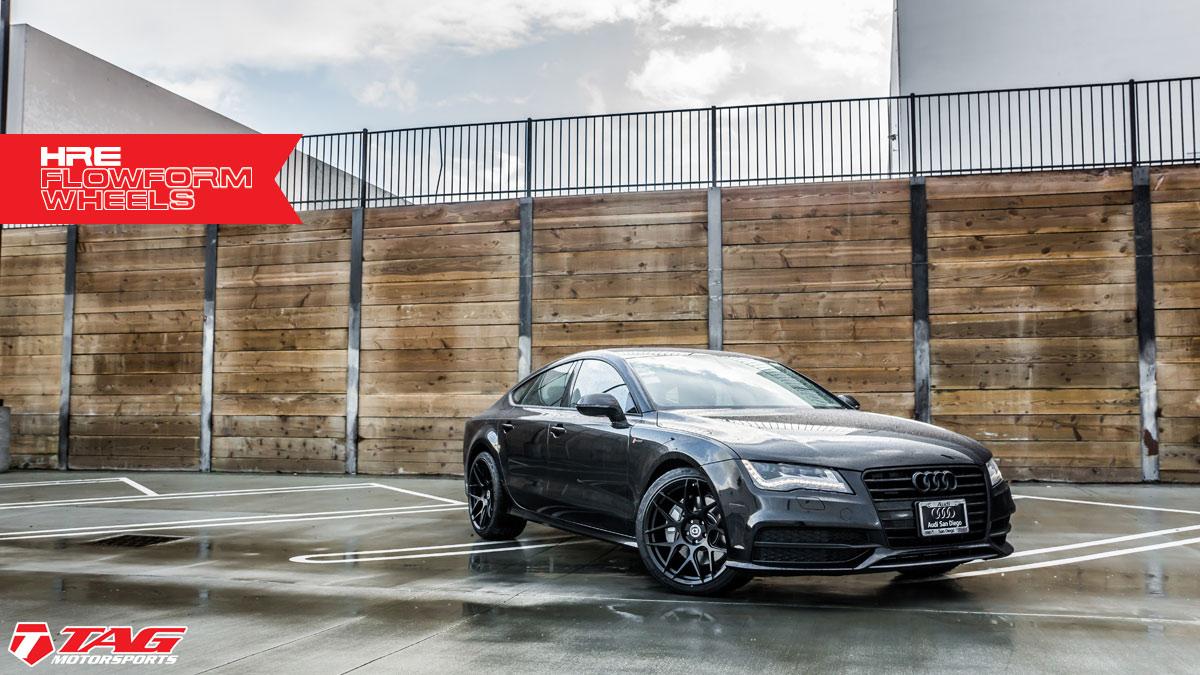 Thanks for a great 2014! If you have any questions at all regarding any of the parts you see, please feel free to contact us by clicking HERE or Call us at 888-920-1766.