"Although it may not look that much different from the outgoing R8, it is a completely different car on a different platform with new sheetmetal, and is now based on the all-new Lamborghini Huracan.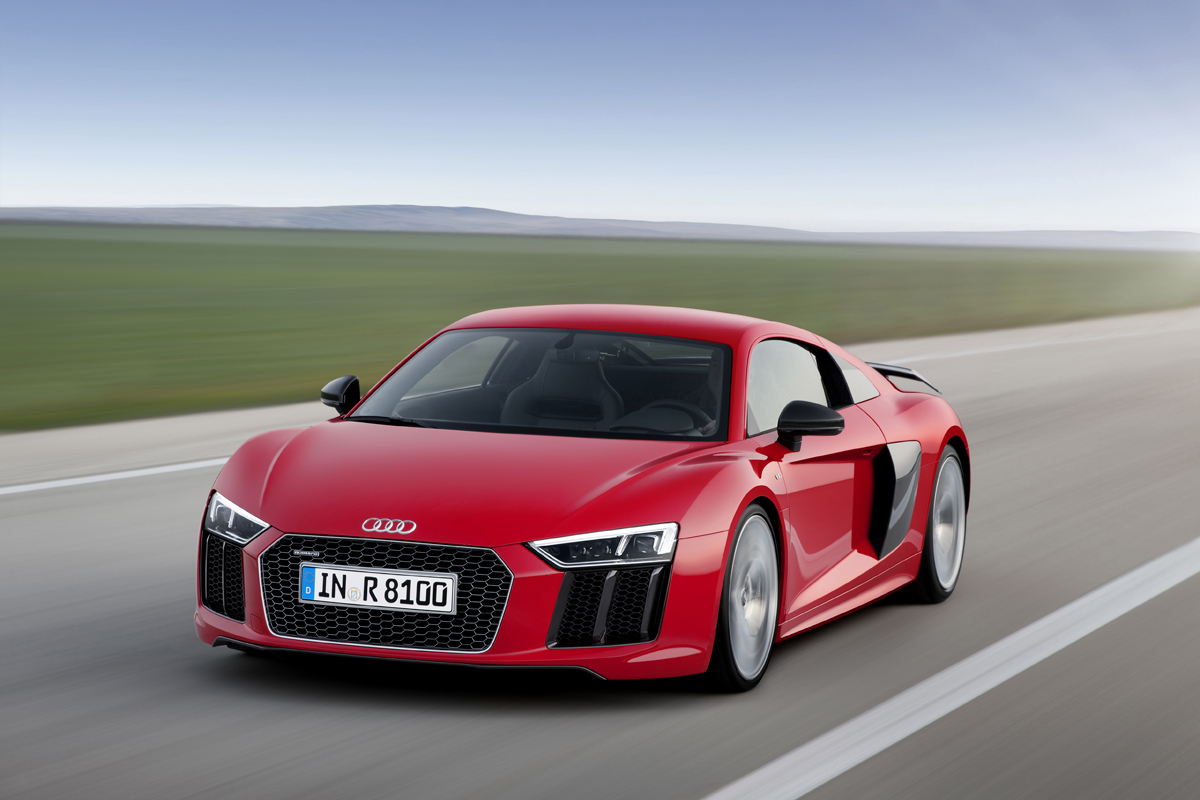 When you consider how revolutionary the R8 was for Audi in every department, including looks, it's hard for them to want to change much, plus Audi's new cars have hardly featured radical design updates in recent years.
The famous sideblade is now shorter, more conservative, and split up into two segments. The new rear end eschews the old car's horizontal vents for a honeycomb one, and it gets the new trapezoid grille up front, but otherwise it's unmistakably an R8.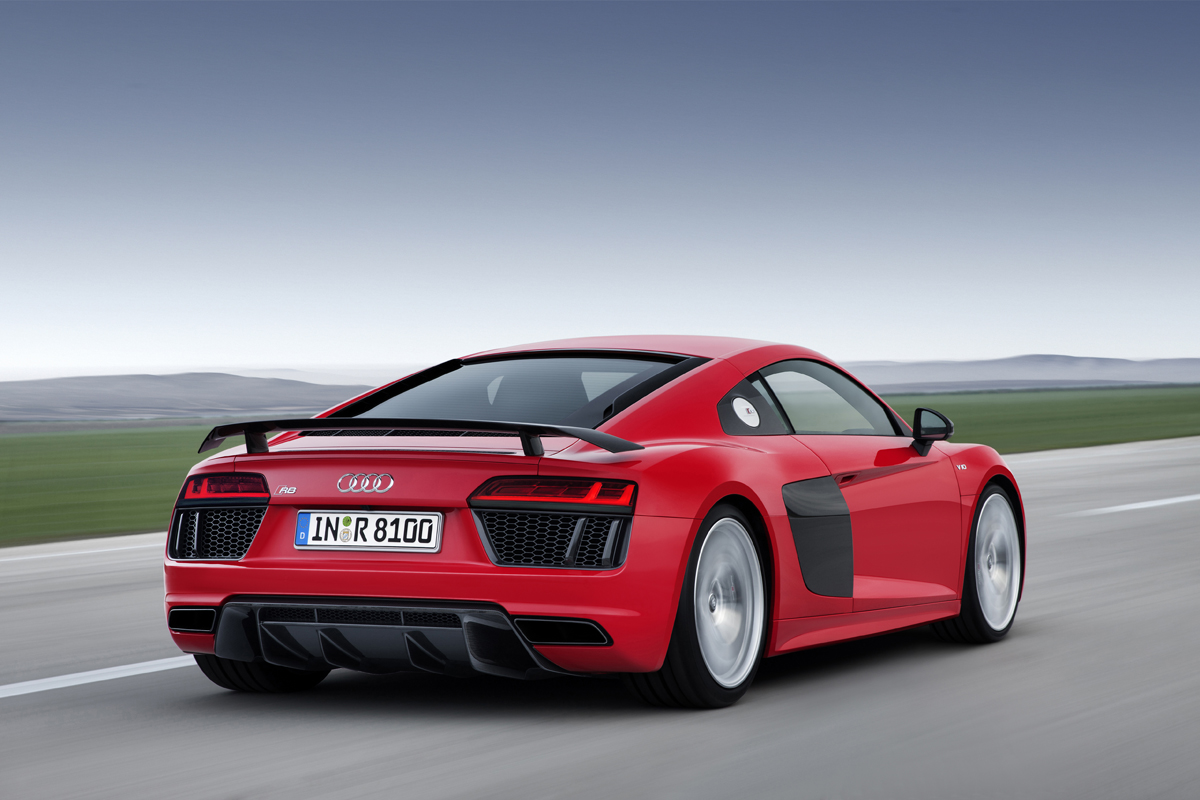 Let's talk engines. The new R8 comes in two forms at launch: V10 and V10 Plus (the red one), both with 5.2-the liter 10-cylinder engine from the Huracan. They put out 540 and 610 horsepower, respectively. The V10 Plus does zero to 60 mph in 3.2 seconds and has a top speed of 205 mph.
It's also up to 110 pounds lighter than its predecessor, tipping the scales at a svelte 3,205 pounds in V10 Plus form. Weight savings come from a new Audi Space Frame comprised of aluminum and carbon fiber reinforced plastics. The rear wall, central tunnel, sideblades and B-pillar are all made of CFRP. The body shell alone is 15 percent lighter than before, and the car overall has 40 percent better torsional rigidity.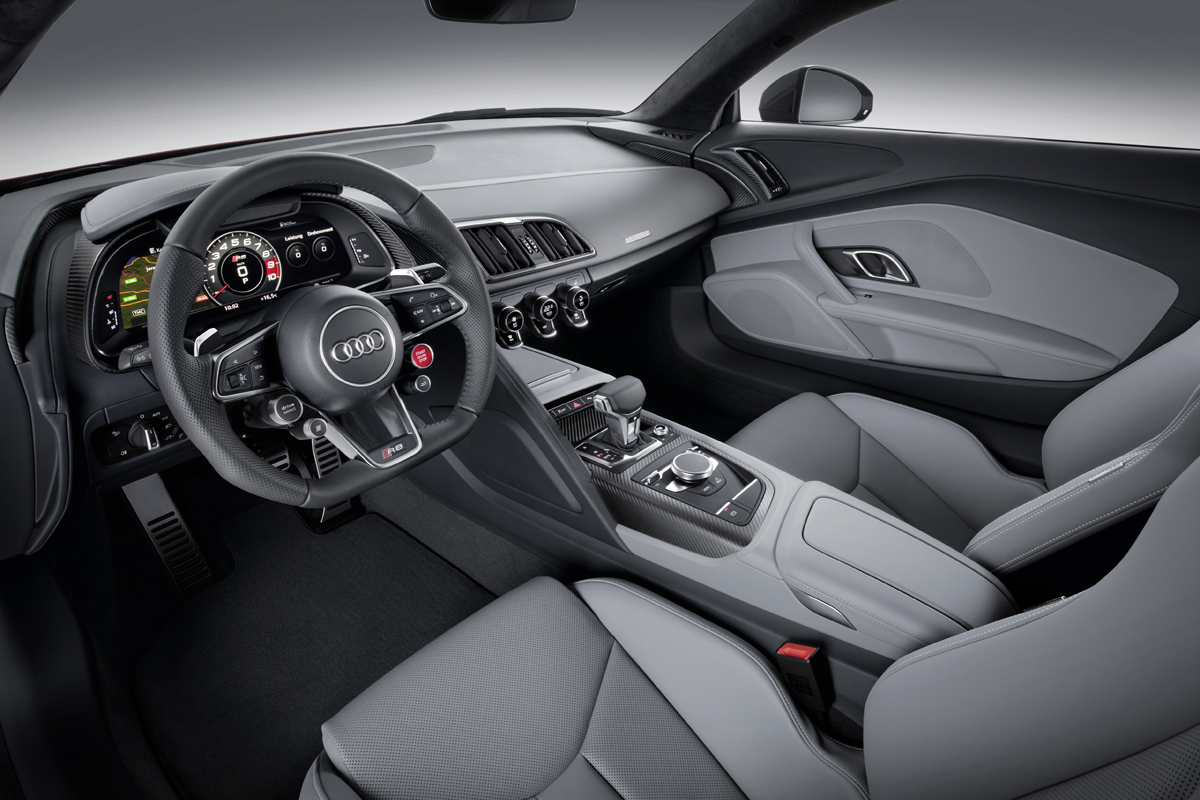 Inside, it looks like a really nice Lamborghini. That's not to say Lamborghinis aren't nice, but the Audi looks less like a fighter jet and more of what you'd expect from a premium luxury supercar. You'll notice that the R8 gets the new Virtual Cockpit, which eschews a central screen on the dash in favor of one in front of the driver. The display is entirely digital." - From Jalopnik