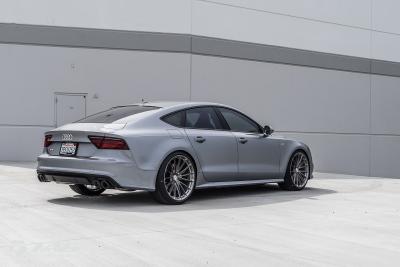 March 29, 2016| Posted in
News
| 403
So far 2016 has been a very strong year for us and the C7's. We are back at it again with this stunning S7. This time around we installed a set of the pristine HRE P103 wheels in Brushed Dark Clear Finish. Completing the stance we utilized the H&R ETS Lowering module. This module is a perfect addition for the C7 owners as it utilizes the factory suspension components. Furthermore, to complete the cleanliness of the exterior we installed our TAG Motorsports painted reflector package. What a difference!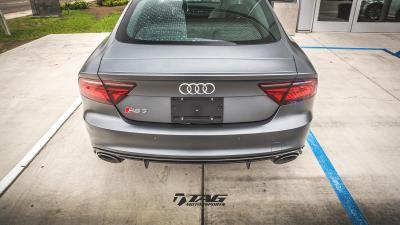 June 14, 2015| Posted in
News
| 131
Our new 2016 Audi RS7 in Matte Daytona Grey has arrived! Stay Tuned as we begin the process of turning this one up!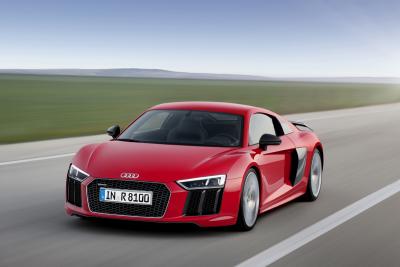 February 28, 2015| Posted in
News
| 154
Although it may not look that much different from the outgoing R8, it is a completely different car on a different platform with new sheetmetal, and is now based on the all-new Lamborghini Huracan.