WE. LOVE. THIS. COLOR!!! Porsche's Graphite Blue Metallic is just

amazing

! Stunning! You can imagine how excited we were to work on this project with our customer. As you can see in this post, the excitement is still there!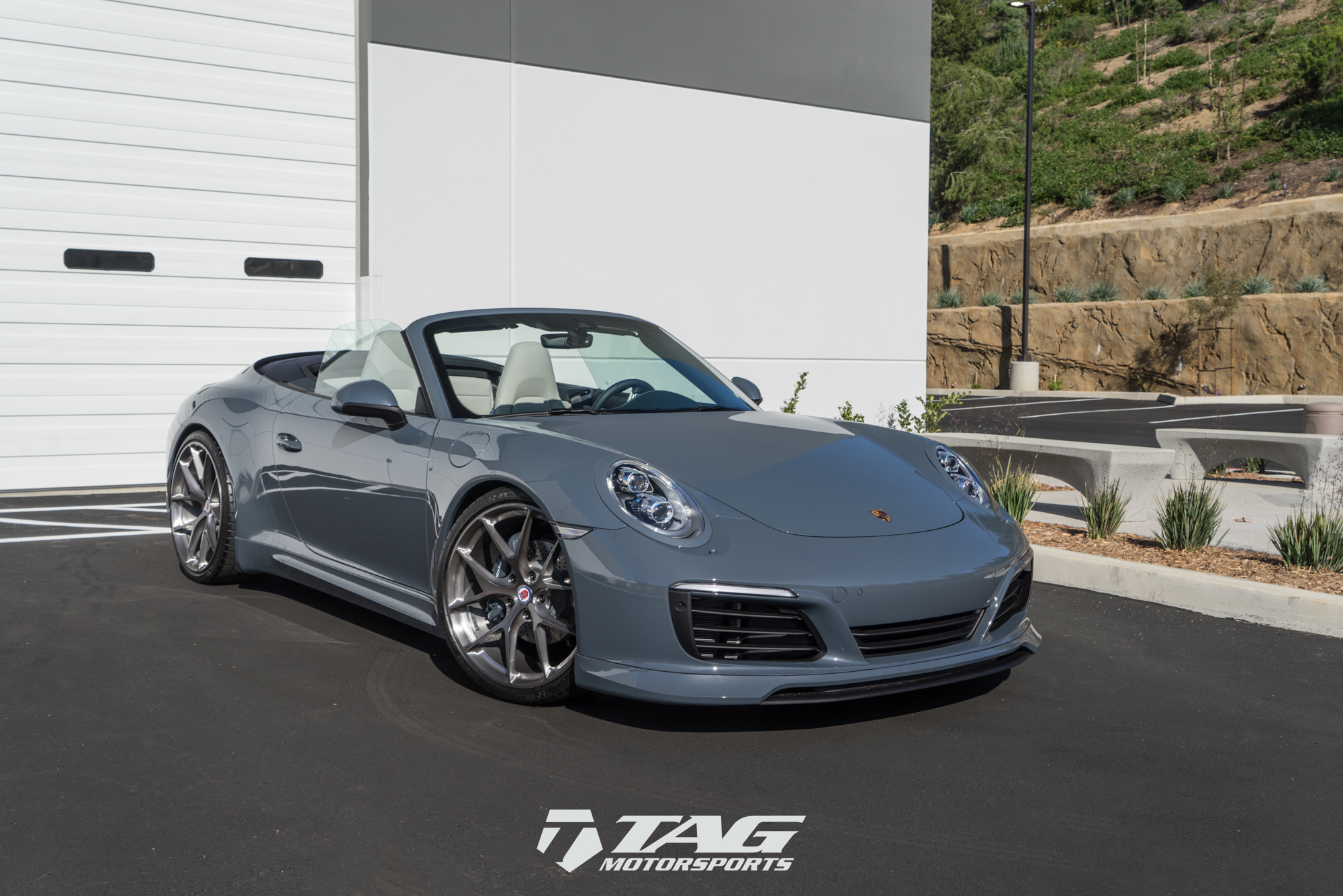 It was decided that we would outfit this Porsche with a healthy dose of the TECHART Aerokit package. This included the front spoiler, side skirts,

rear bumper

side trim, rear diffuser, rear spoiler, and headlight surrounds for that subtle finishing touch. The TECHART Aerokit really elevates this .2 cabriolet's lines to a new level.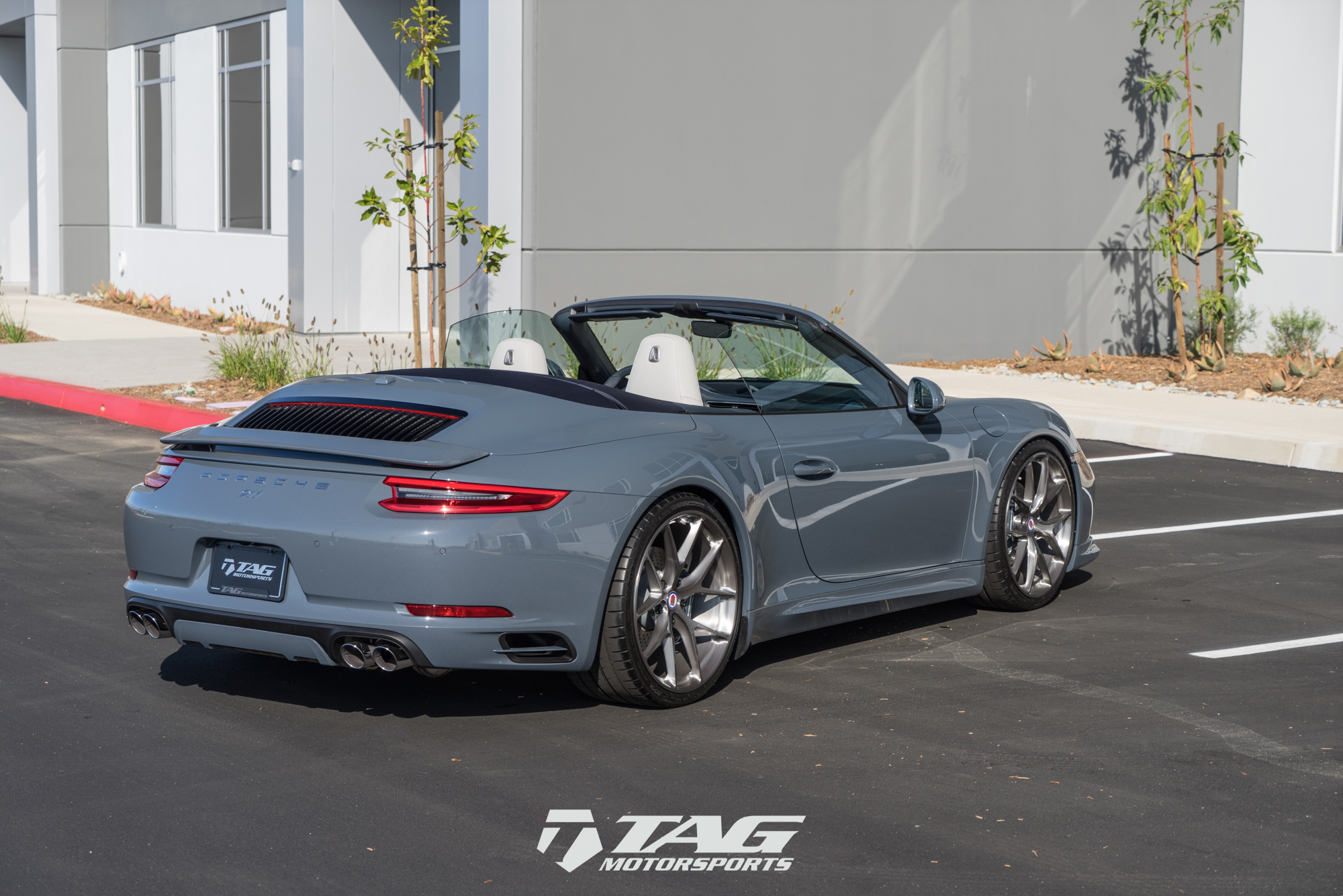 Wheels and stance are arguably the most critical part of any build. The timeless design of the HRE P101 wheels were selected in the form of 21 inches wrapped in Michelin Rubber. The more aggressive stance, is balanced out with a classy Brushed Dark Clear finish on the P101 wheels. We love how the finish really compliments the Graphite Blue paint. To dial in the height with the new wheels, and more importantly to make weekend cruises more enjoyable, the cab was lowered on TECHART lowering springs. Keeping the look cohesive we had the brake

calipers

color-matched Graphite Blue, from our in-house paint department, for a subtle touch of detail.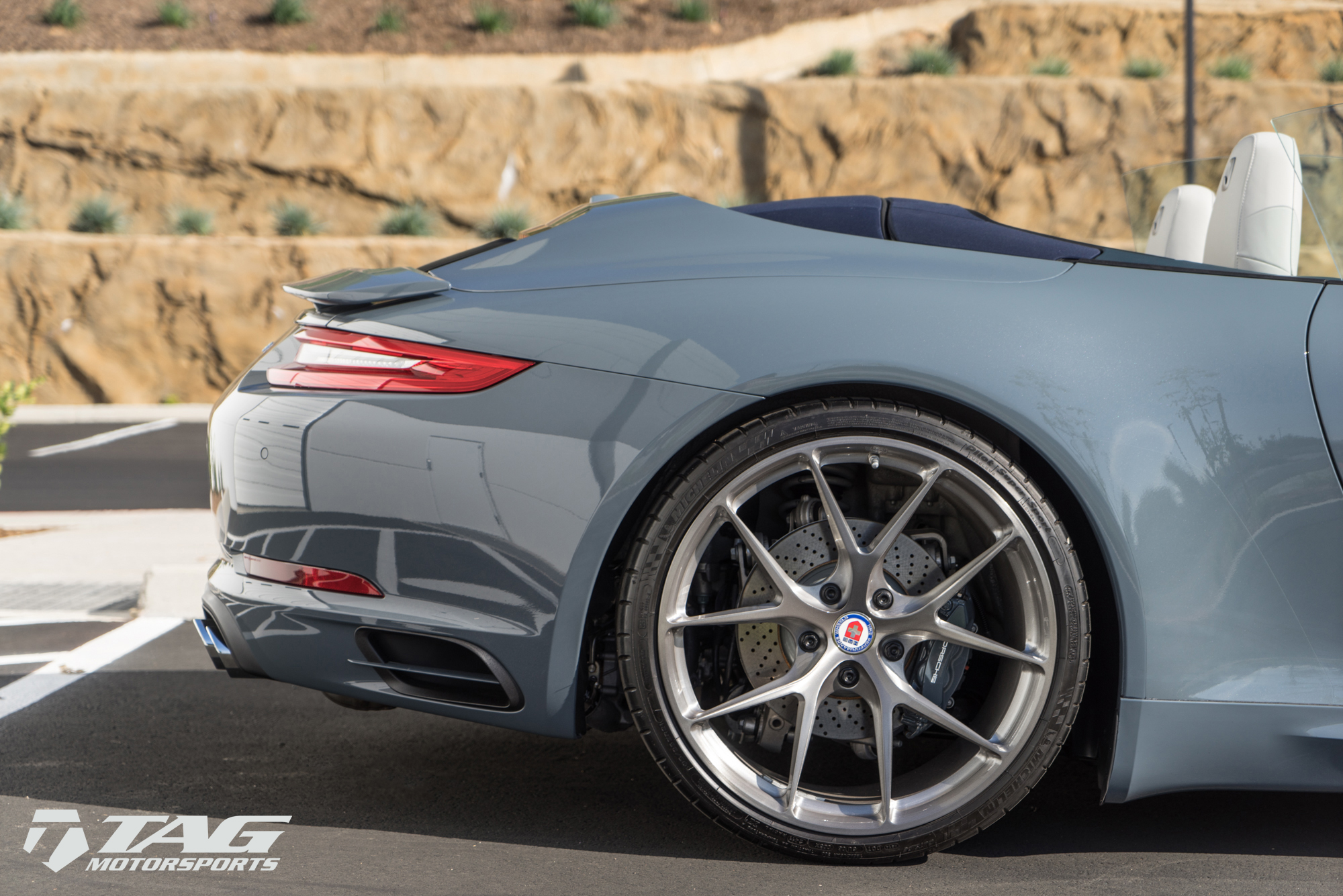 We are excited about more Porsche models coming to the shop in this color, and the possibilities of great color combinations with wheels. We also look forward to working with the 991.2 platform a lot more.



2017 Porsche 991.2 C2 Cabriolet



-HRE P101

Wheels

in 21" finished in Brushed Dark Clear
-Michelin 255/30/21 & 305/25/21 Tires


-TechArt Front Lip Spoiler




-TechArt Headlight Surrounds




-TechArt Side Skirt Pair




-TechArt Rear Bumper Side Trim




-TechArt Rear Diffusor (for Standard Exhaust)


-TechArt Type 1 Rear Spoiler


-TechArt Lowering Springs


-TAG Motorsports Painted Graphite Blue

Calipers
-GIAC ECU Upgrade