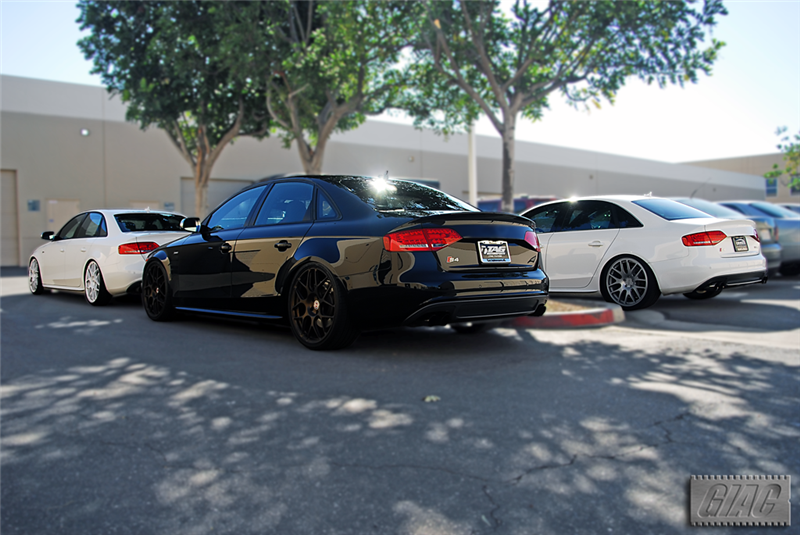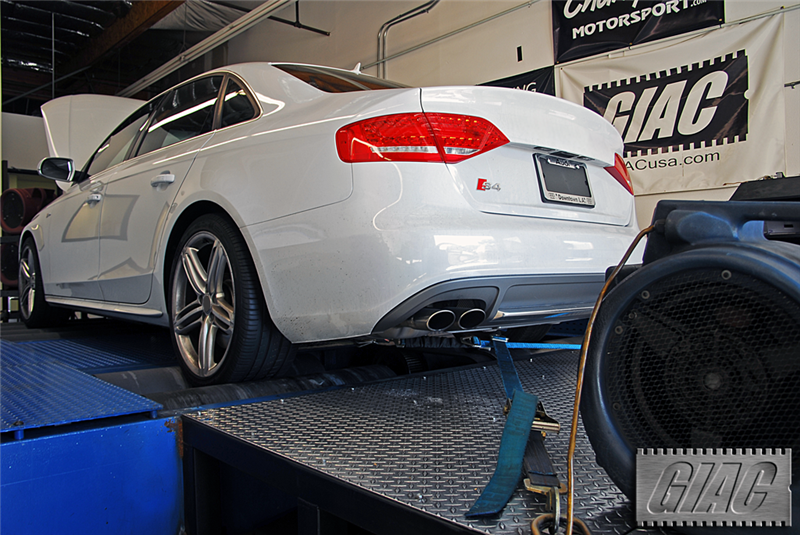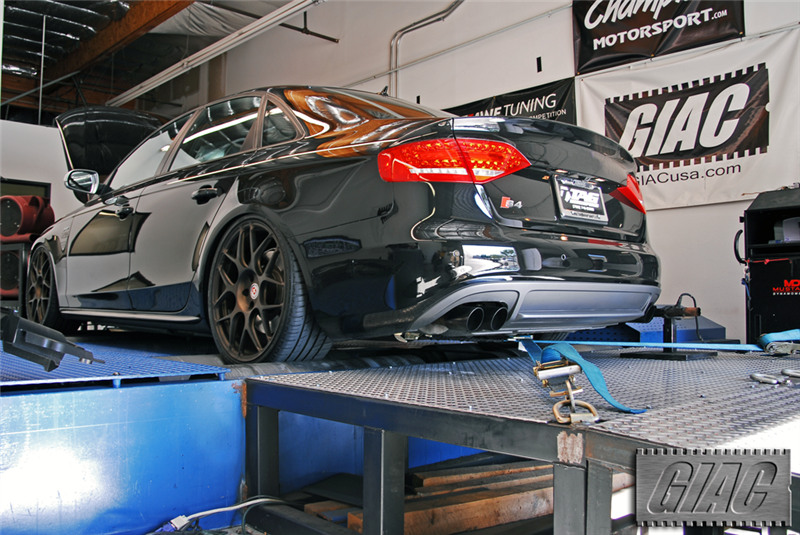 GIAC Stage 1 software calibrations, compatible with factory exhaust and intakes, are now available for the Audi S4 and S5 3.0T FSI. This software calibration offers dramatic improvements over the factory software. Special thanks to all of our beta test cars for providing GIAC with great data and feedback prior to the software release. With our 6 car beta test program, we were able to ensure the 3.0T FSI software was rock solid in various temperatures, octanes and elevations, whether on the street, strip, or track. Audi has truly brought back the heart of the S cars with this 3.0T power plant. We are excited to be tuning such a strong engine and we will keep you updated as our product line for S4 applications grows.


Improved wheel horsepower and torque gains at 65-90 hp & 30-40 ft lbs of torque, on 91 octane fuel.
Estimated wheel gains as high as 105 horsepower and 79 ft. /lbs. of torque in some areas of the power band.
Properly recalibrated Air/Fuel Ratios.
Improved throttle response for a drive-by-cable system feel.
Raised speed limiters to factory redline in final drive gear
Until further notice, included stock, race and valet modes, and a GIAC Handheld Program Switcher w/ purchase.
Initial flash must be bench flashed. All flashing updates after that can be performed through the OBD2 port.

Please contact us directly for MSRP pricing and to schedule an appointment.
Included here are various dyno graphs from our Mustang MD-500 4WD dynamometer.
2011 6MT S4 graphs (previously posted) are true 91 octane gains with only an intake as listed below.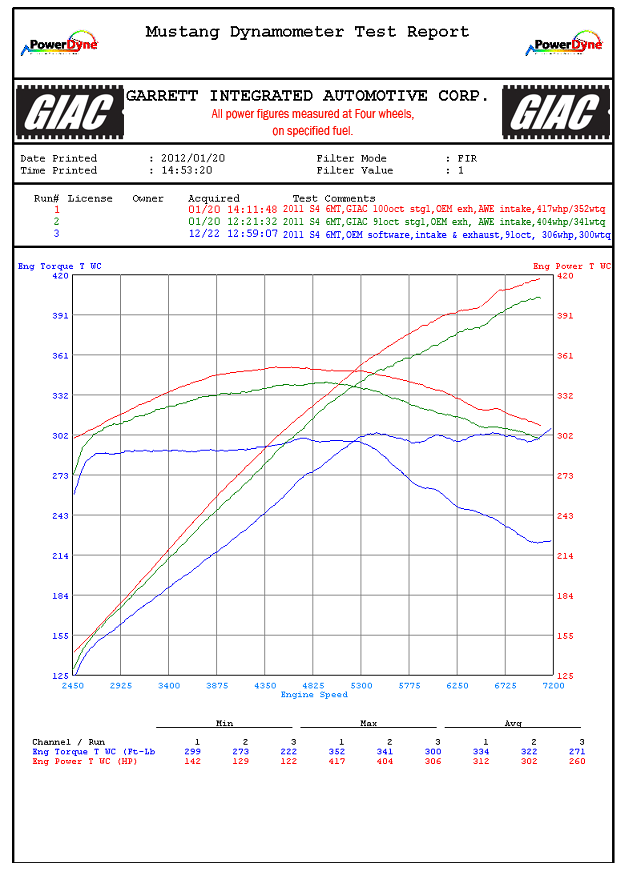 Here is an S-tronic making similar gains over stock (but at 6750 RPMs versus 7200) with an AWE-Tuning exhaust system (downpipes and cat back system) and AWE-Tuning intake system.