Keeping it simple isn't always as simple as it sounds. It really is an art, that takes planning and the proper choices. That's why we are always excited and proud of a build that we are a part of that's simple but done right.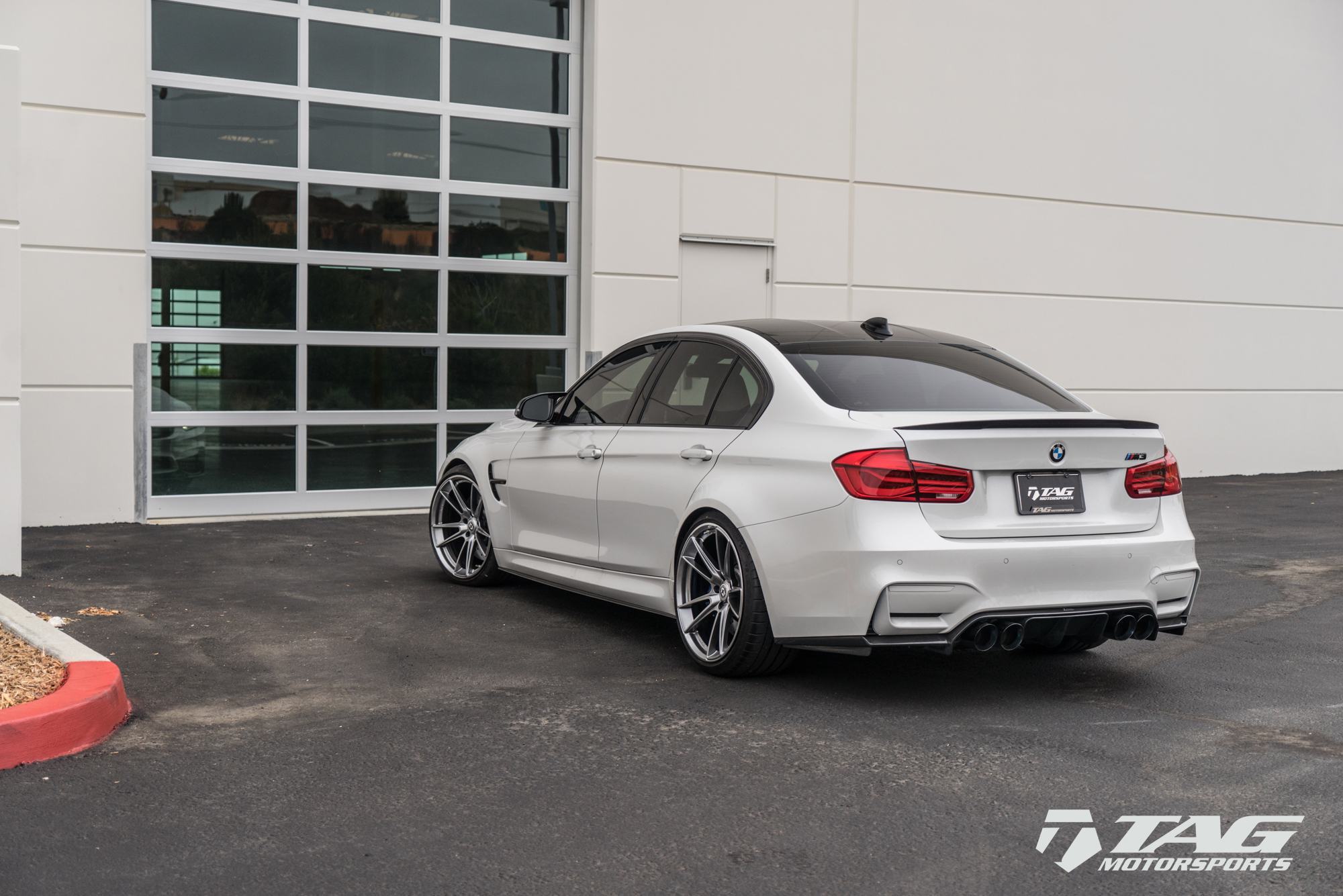 This M3 is a great example. HRE's newest FlowForm offering, the FF04 was chosen to dress up the looks and stance of this F80. 20x10 in the front and 20x11 in the rear were chosen for the fitment, and the Liquid Metal Finish was chosen for style. While we had the wheels off, KW's HAS was installed on the suspension for the customer to dial in the proper ride height for their taste.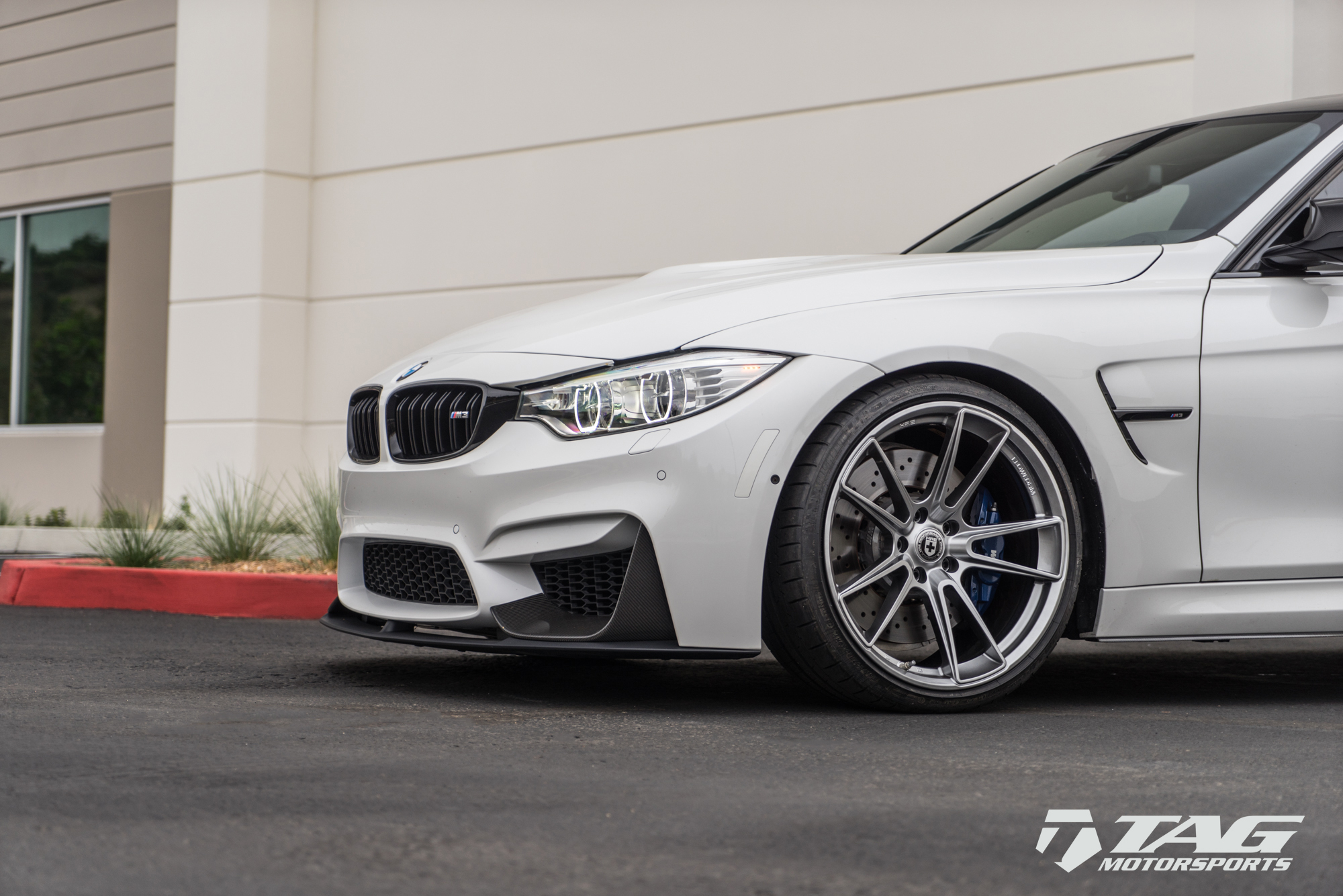 To add some nice little touches to the cosmetic side of things, our customer started with M Performance F Splitters, and M Performance F Lip. Status Gruppe side skirts covered the flanks, and the Vorsteiner R Diffusor was chosen to cover the rear. Our TAG painted reflector package finished off the outside to give it a cleaner look.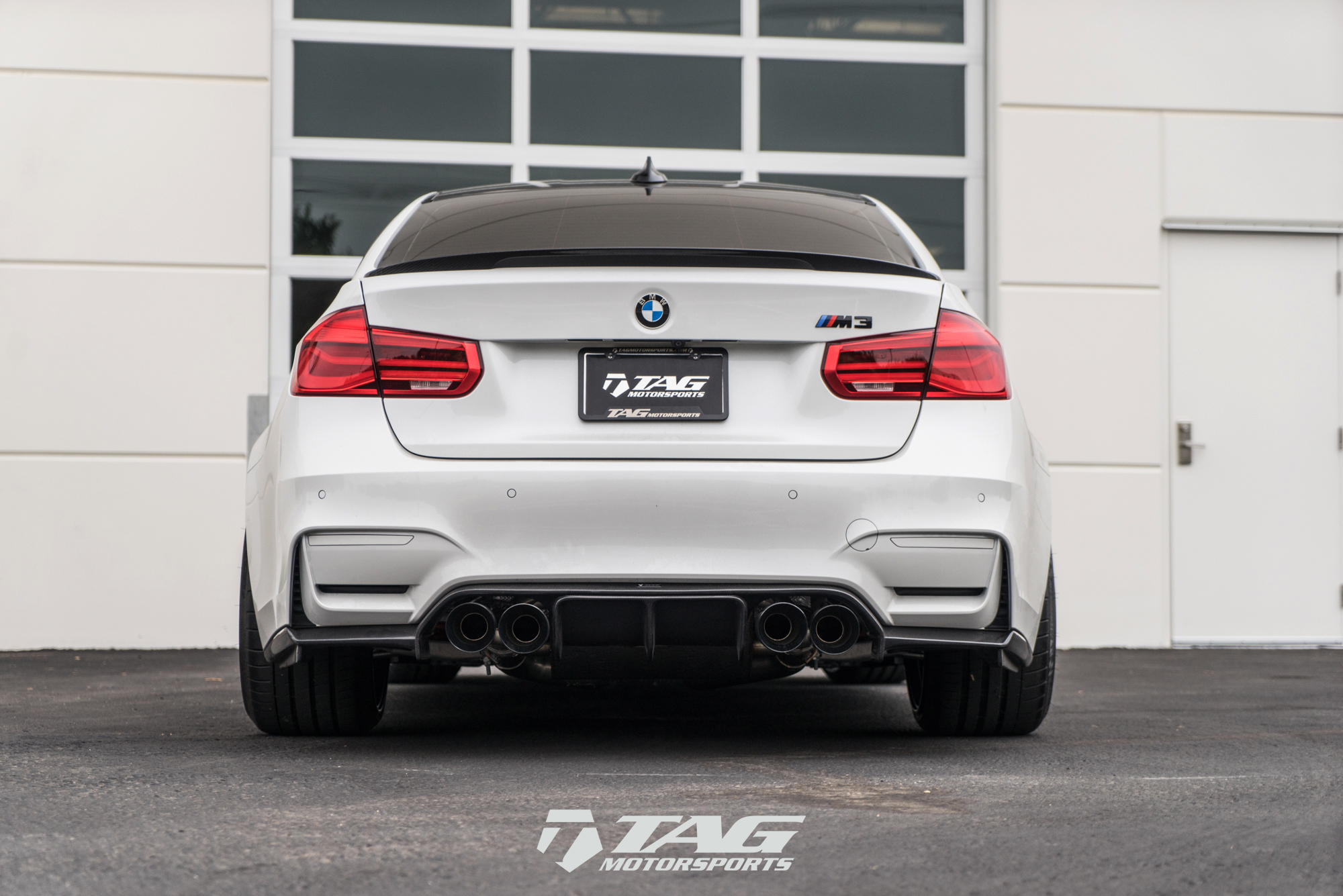 As a final touch, and to make the daily start-ups and drives more enjoyable, an AWE Tuning Non-Res Switchpath was installed. 102mm black tips were chosen to compliment the Vorsteiner Diffusor.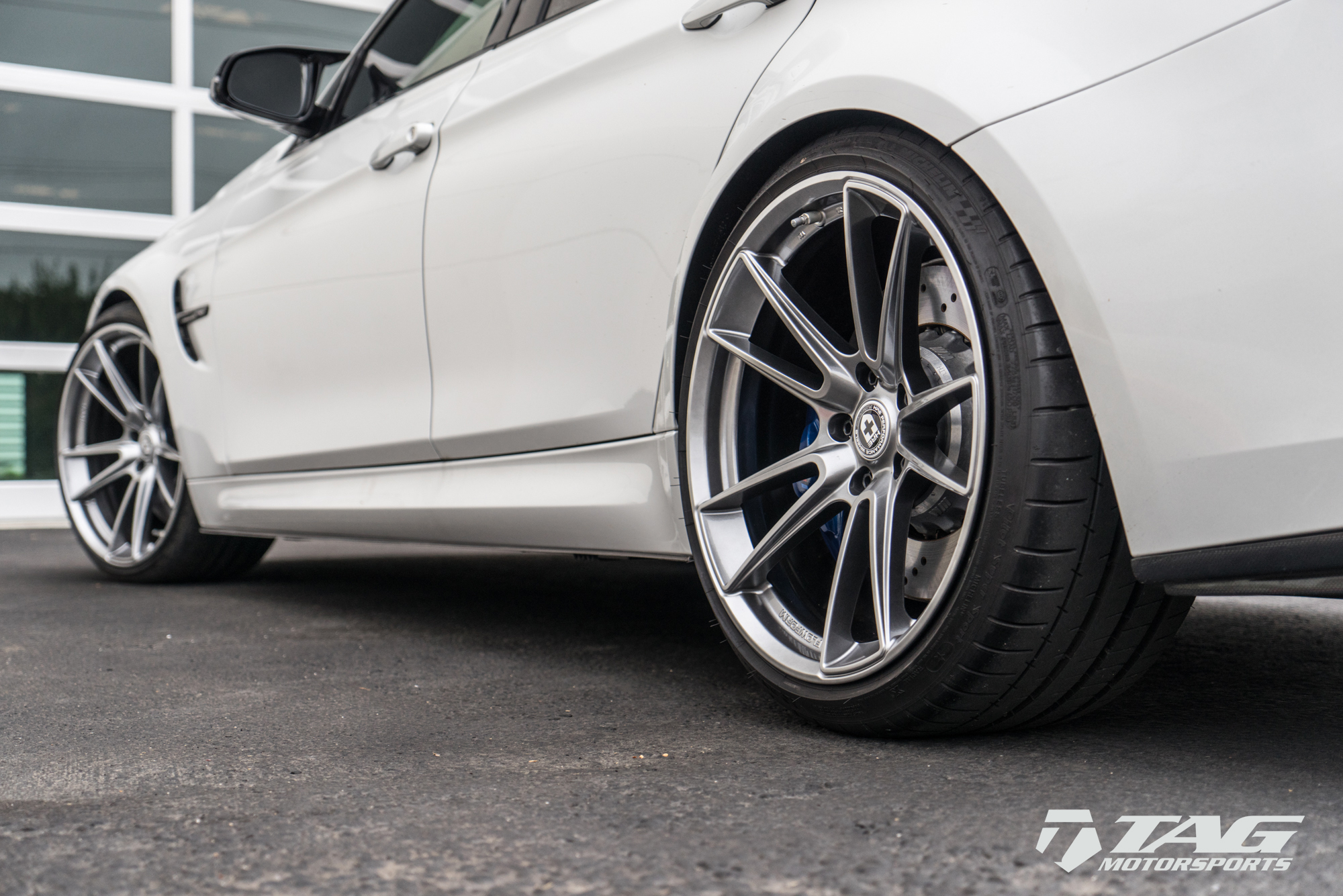 A great way to spruce up an already wonderful machine, and we are sure our customer will enjoy this build for many many miles ahead.

20X10 20X11 FF04 in Liquid Metal Finish OEM tires
KW HAS
AWE Tuning Non Res Switchpath with 102mm Black tips
Vorsteiner R diffusor
Status Gruppe Side skirts
M Performance f Lip
M Performance F splitters
TAG Painted reflector package