Over the years, since the 991 platform has been released, we at TAG Motorsports have gotten the opportunity to work on our fair share of GTS variants. We can say it is one of our favorite

models

of the 991. A true gem in the line-up. You can imagine how excited and eager we were to work on this clients subtle beast.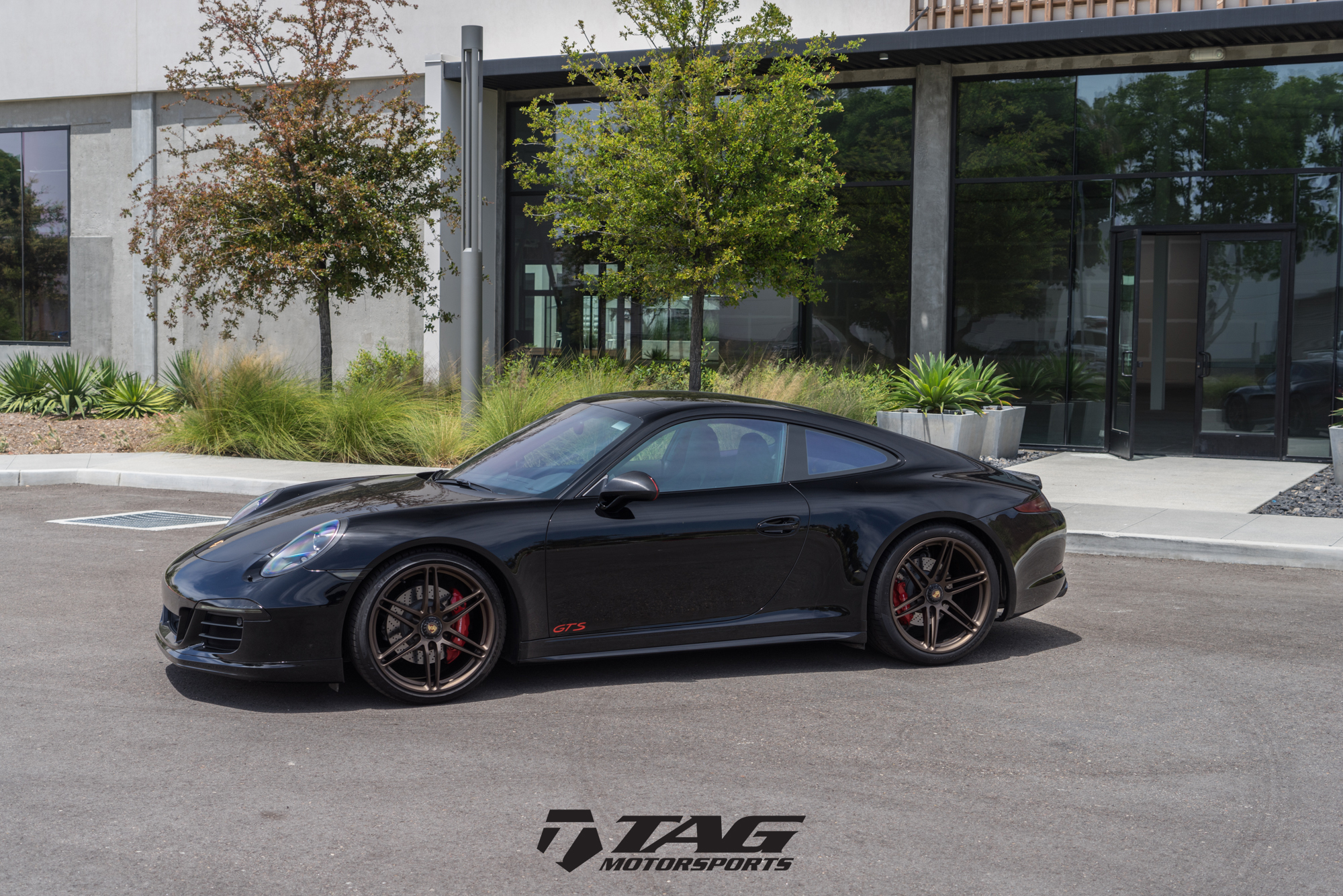 The Client wanted to add some new shoes, but keep the OEM ride quality and comfort. Together, we decided to go with a 20" HRE P106 wheel spec that utilizes the OEM tires. If you opted for the tire insurancewhen you picked up your vehicle, this is a great option. The GTS suspension is amazing, and it was decided not to touch what Porsche Engineers dialed in just right.
Even with the GTS's extra pep, most of us like a little more fast and loud right? Of course!! This baby was no exception. A GIAC ECU upgrade was added for the "fast" part, and the versatile AWE Tuning Switchpath Exhaust was added for a little more "Roar". To compliment the new beautiful Black Tips on the exhaust, we fitted the GTS with Vorsteiner's Rear Diffusor. And while your looking at the rear end, you cant help but notice the subtle but perfect Vorsteiner Rear
Spoiler also in carbon.