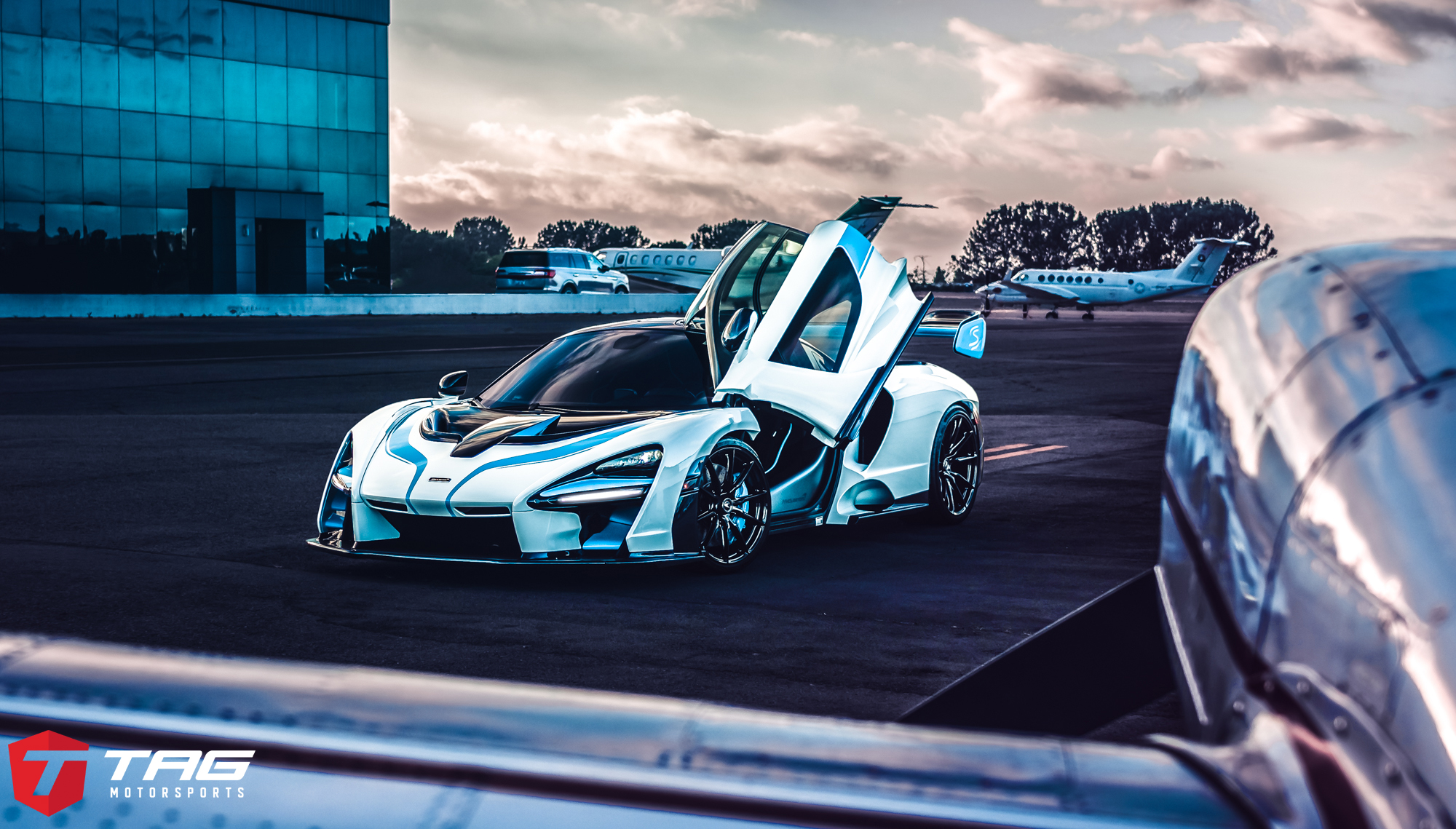 The Senna is an engineering marvel from Mclaren that was built to destroy tracks across the world and enjoyed on the road whenever desired. There is not much that needs to be done or can be done to improve this car. But one thing we believe at TAG is that looks can always be improved or personalized to a person's taste.
Our customer believed this as well and opted for a special touch with some custom touches and wheels for this Senna. With an already beautiful spec, it was time to take it to the next level. HRE's P104SC forged wheels were chosen as a healthy compromise of beauty and performance. Finished in Gloss Black they are a nice and subtle touch to this machine. The last touch was custom painted calipers in-house to match the Blue accents throughout the car.
With a car of this magnitude, it deserved a shoot of this magnitude. We revisited a familiar place we used before on the Mclaren N-Largo 720 and also fitting for this masterpiece.
CLICK THE LINK BELOW FOR SOME OF THE MOST STUNNING PHOTOS OF THIS BEAST!