A dream for many of us car enthusiasts is owning a Porsche. For some this experience lasts forever, and for others, it's just checking off a very important car enthusiast goal. With every new generation of 911 that releases (the new 992), it provides an opportunity for people to upgrade to the previous generation or even enter the 911 universe for the first time. Those of you who have the opportunity to pick up a 991 in the second-hand market, you will not be disappointed with the experience the 991 gives you. 7 speed or PDK you will be brought to a smile almost every time you get in the car for a trip to the office, or a quick grocery store run. Any excuse! Luckily at TAG motorsports a few of our team members have gotten a chance to experience where you are or you might be looking to be soon. Even if you aren't ready to jump into a 911, let's go ahead and fuel those dreams. We are always inspired to keep you inspired.
We wanted to share some of our favorite 991 generation builds over the past years, and hope it gives you some ideas of what you can do with these beautiful machines. We will also cover some of the more popular upgrades for these vehicles in future posts. Doesn't matter if you are on a budget, prefer subtle upgrades, or you want to really make a statement digging into the potential of the car taking it to new levels. We have done it all.
Some of the popular mods seen on these cars shown are:
STAGE 1
KW Height Adjustable Springs (HAS)
WHEELS
First, let's start with some eye candy. Here are a few of our favorite 991 builds over the years from the speedster to a base Carrera and everything in between. It really is hard to pick them all, so to our internal staff and TAG family, apologies if we missed any of your favorites! Look at these references and let your imagination roam. The great thing with the 991 platforms is the consistency in styling so a lot of modifications and looks translate well from the base Carrera up to the GT series. Another great thing is you can use this blog as a reference for any questions and inquiries about your 991 modification.
So let's start with the 991 inspiration!
A SPEEDSTER on HRE WHEELS C105 Mixing classic wheel styling with a new classic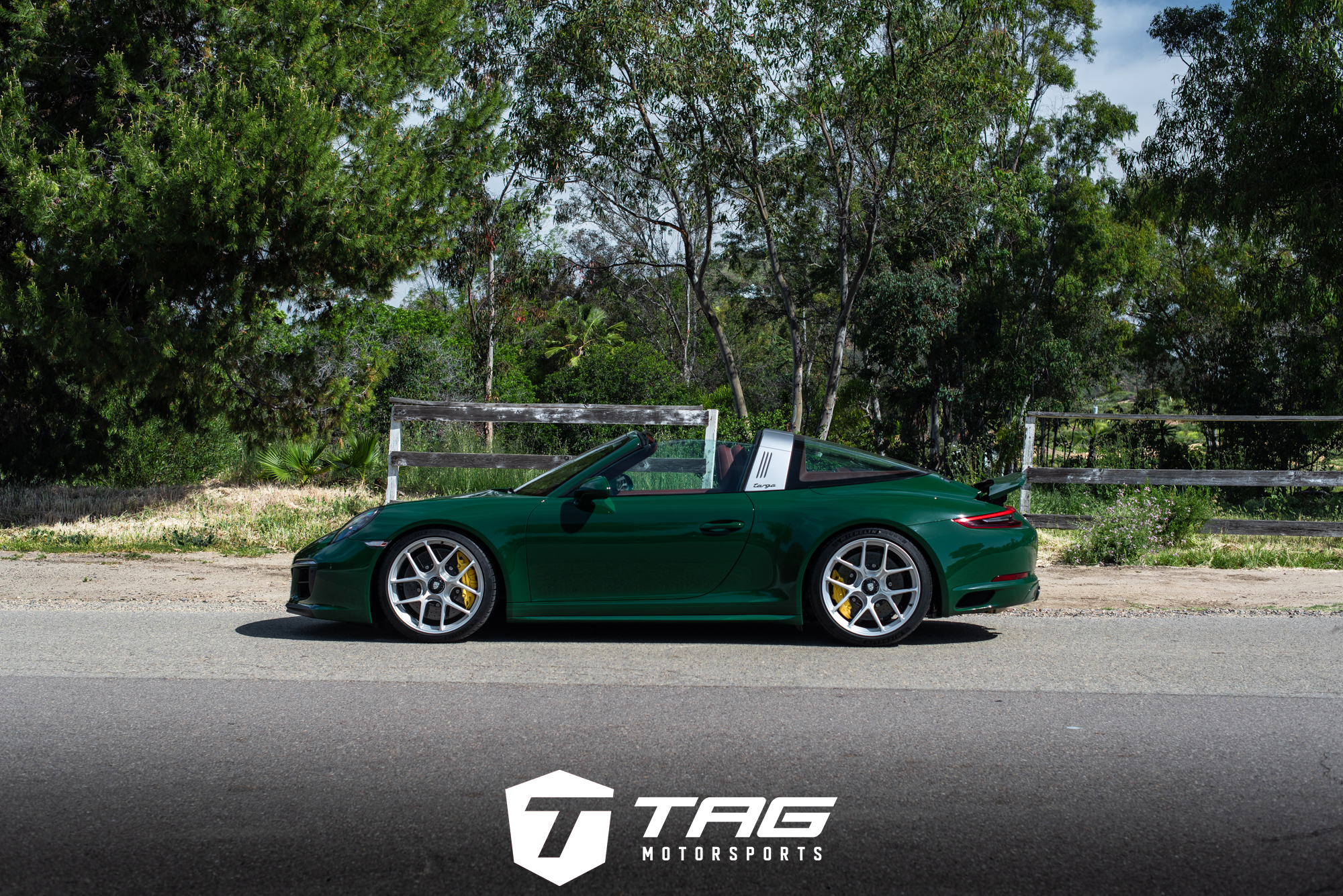 A highly Customized C4S Targa on HRE Wheels R101LW (991 platform favorites) and Techart Springs.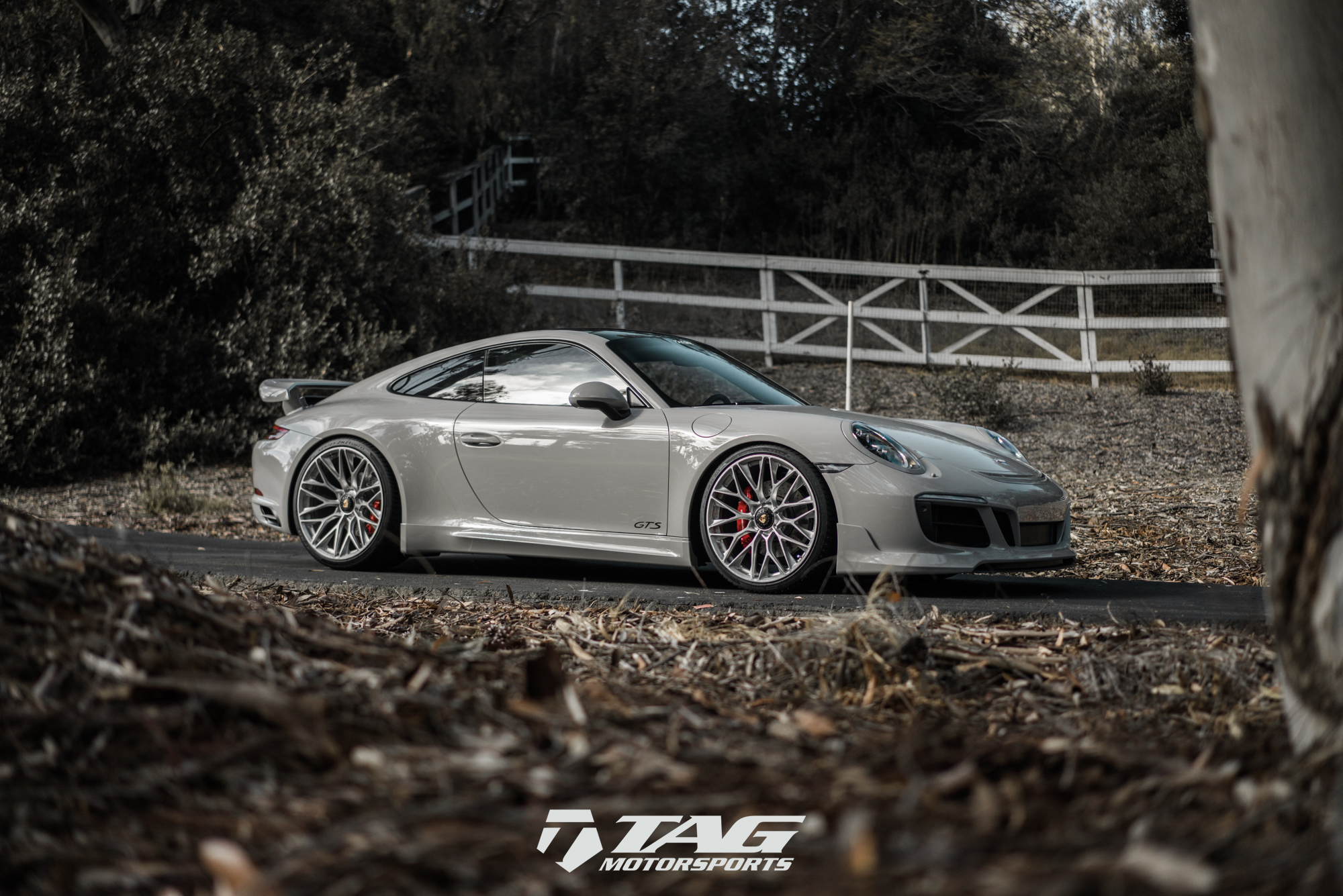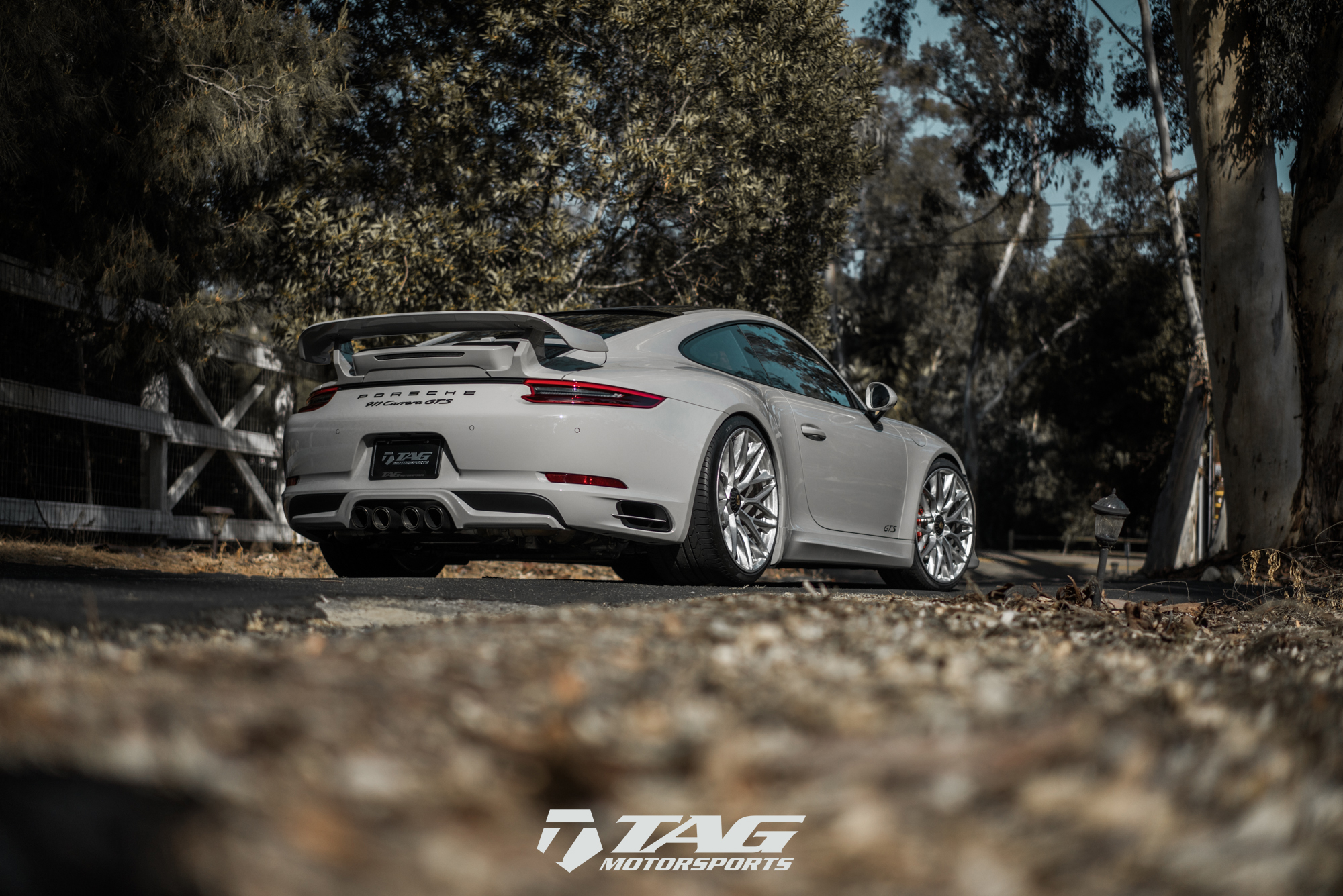 Our previous 991.2 Techart Project Build. Full techart Aero, springs, exhaust, sitting on HRE Wheels P200 in a brushed stone finish.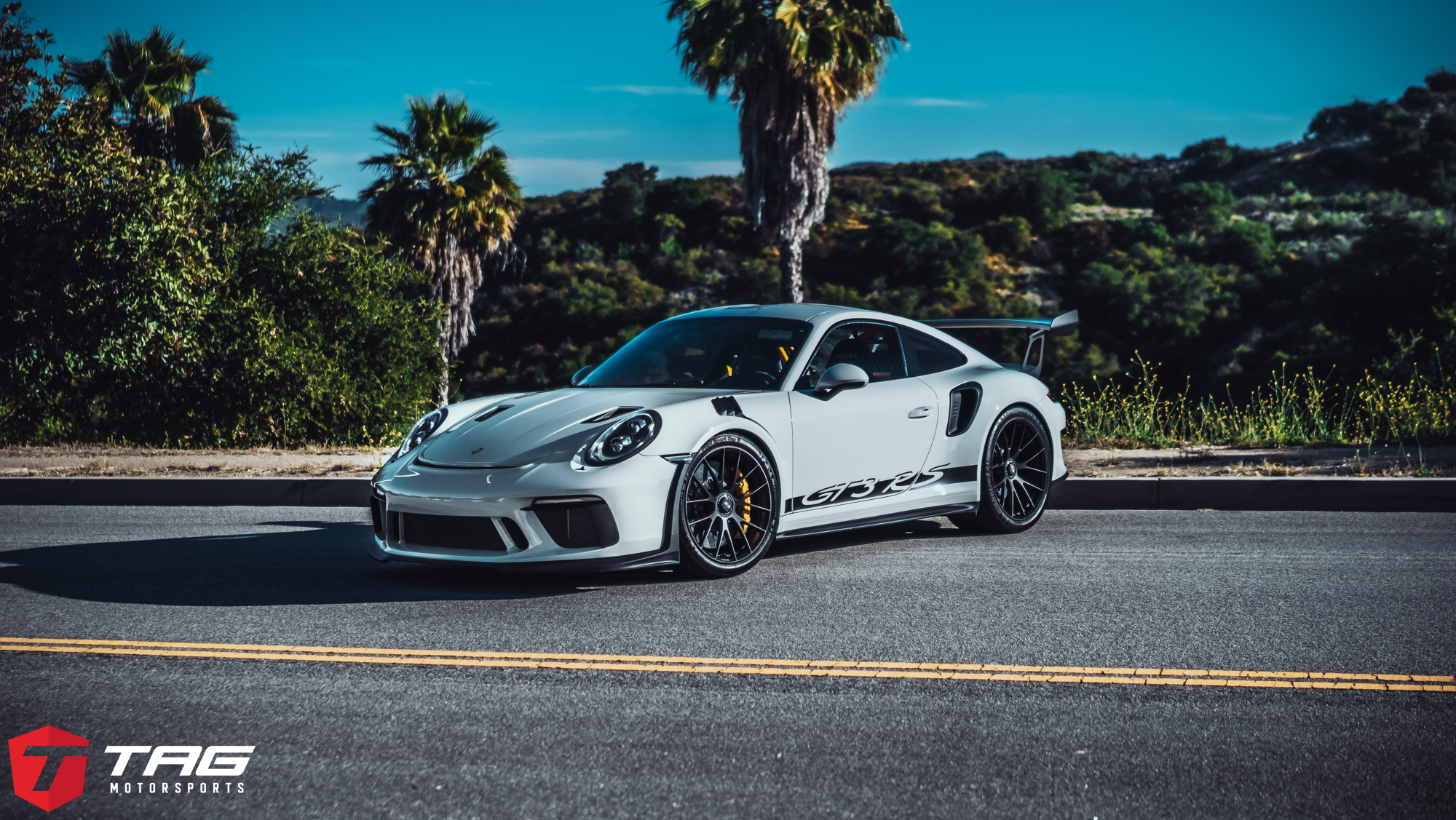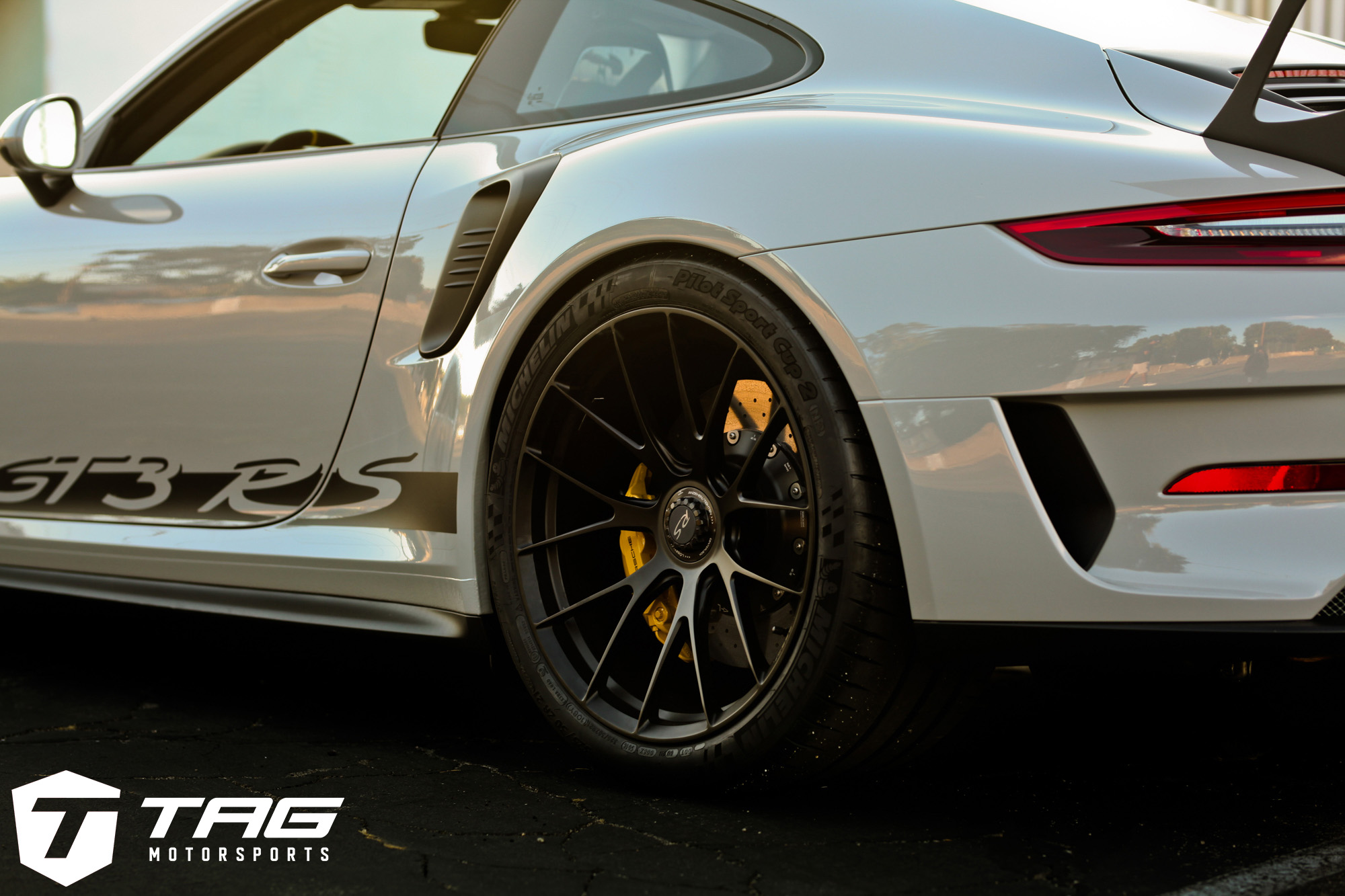 TAG's project GT3RS on Vossen S21-RS wheels specially made for the 991 GT Series models.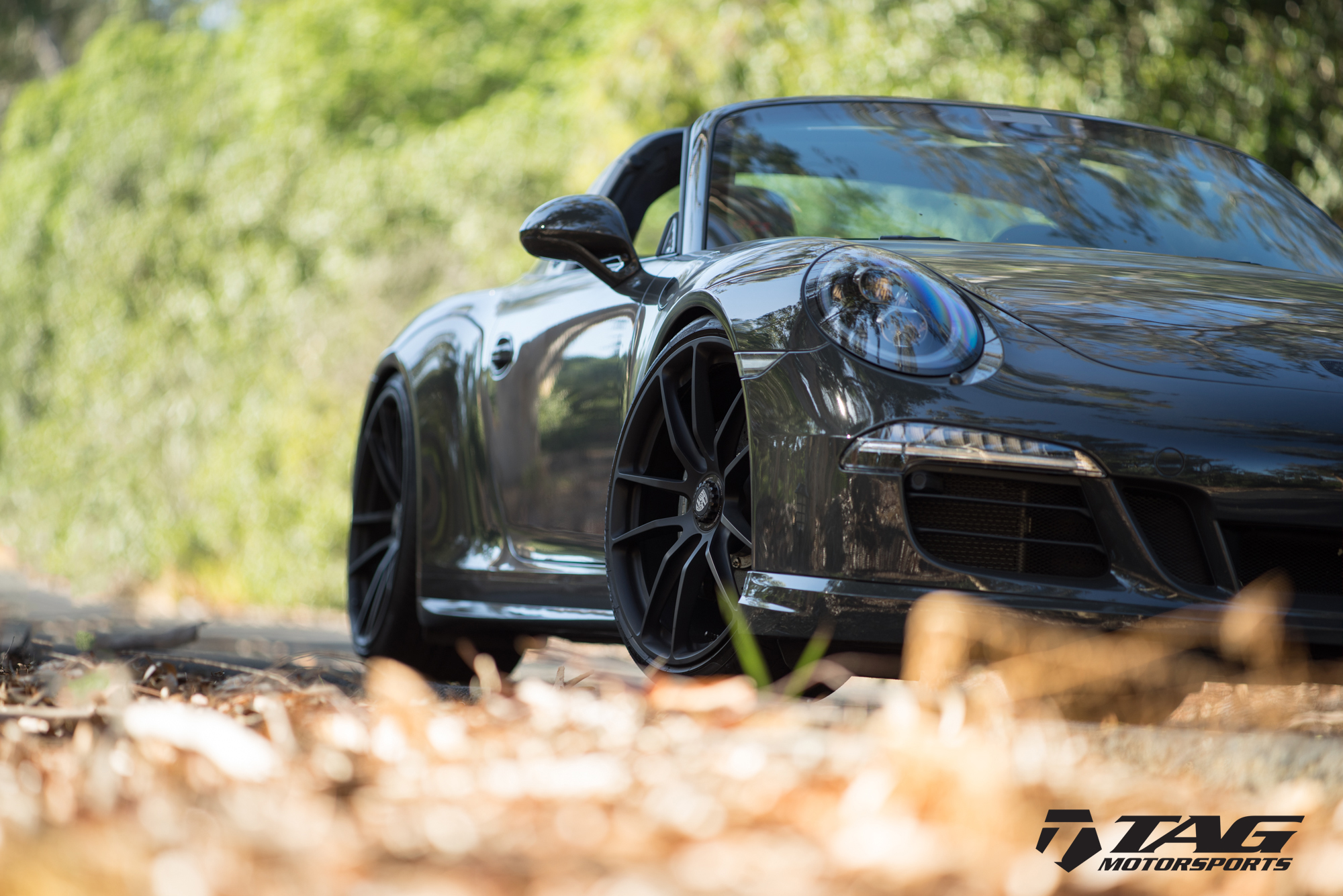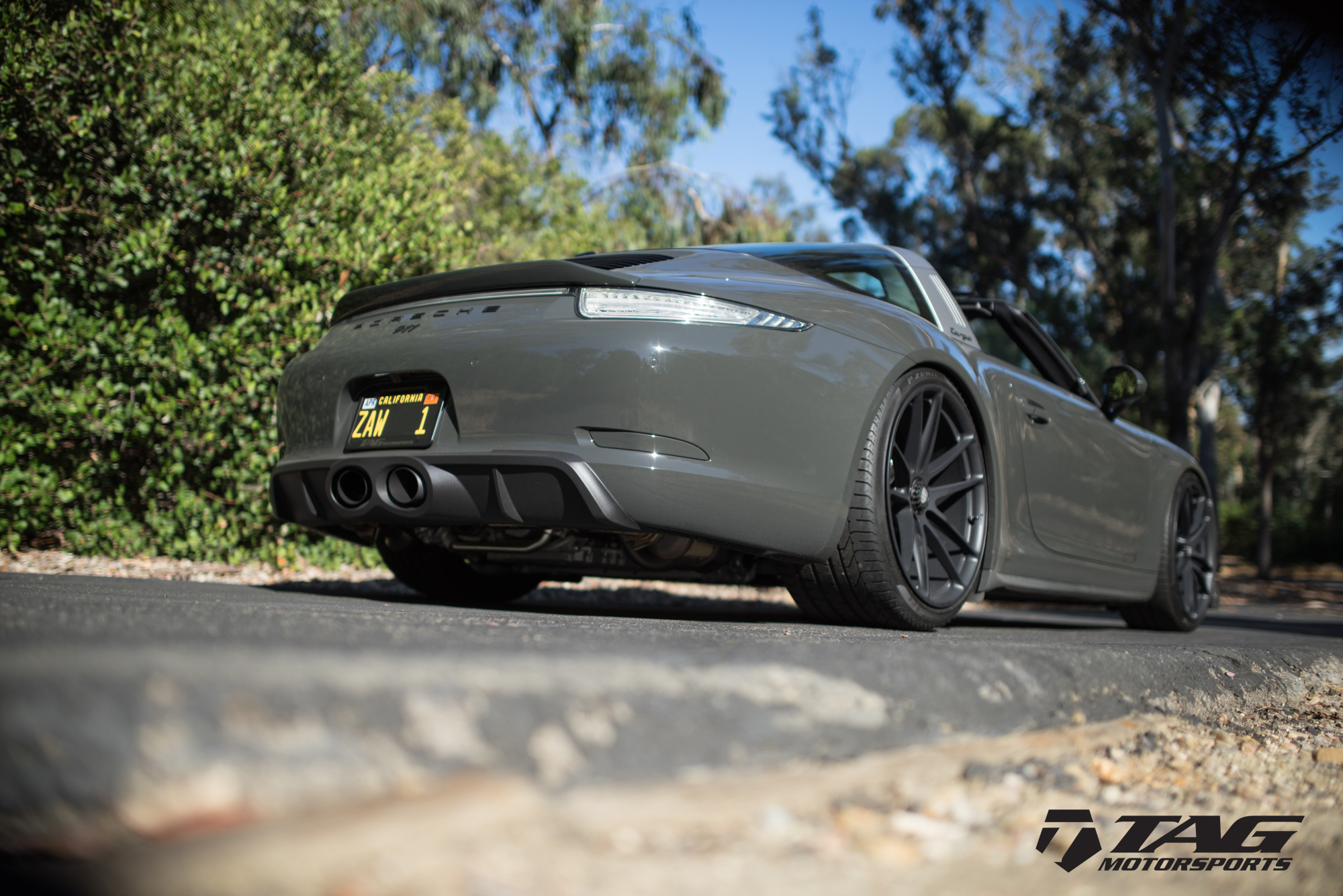 A Fully built 991.2 GTS TARGA. Full Techart kit, Painted rear reflectors (a great first mod), Techart Springs, and HRE Wheels P104 rollers.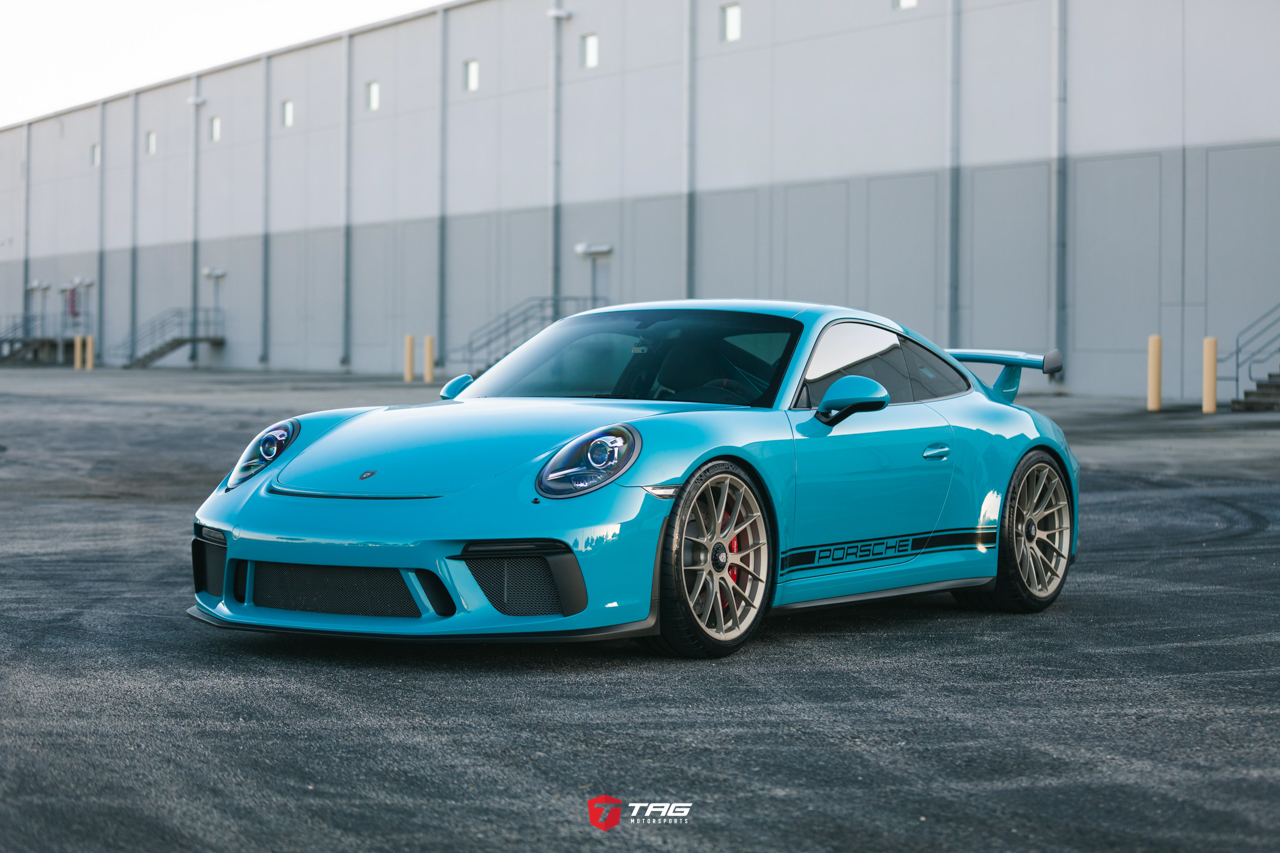 A GT3 on Vossen S21-RS wheels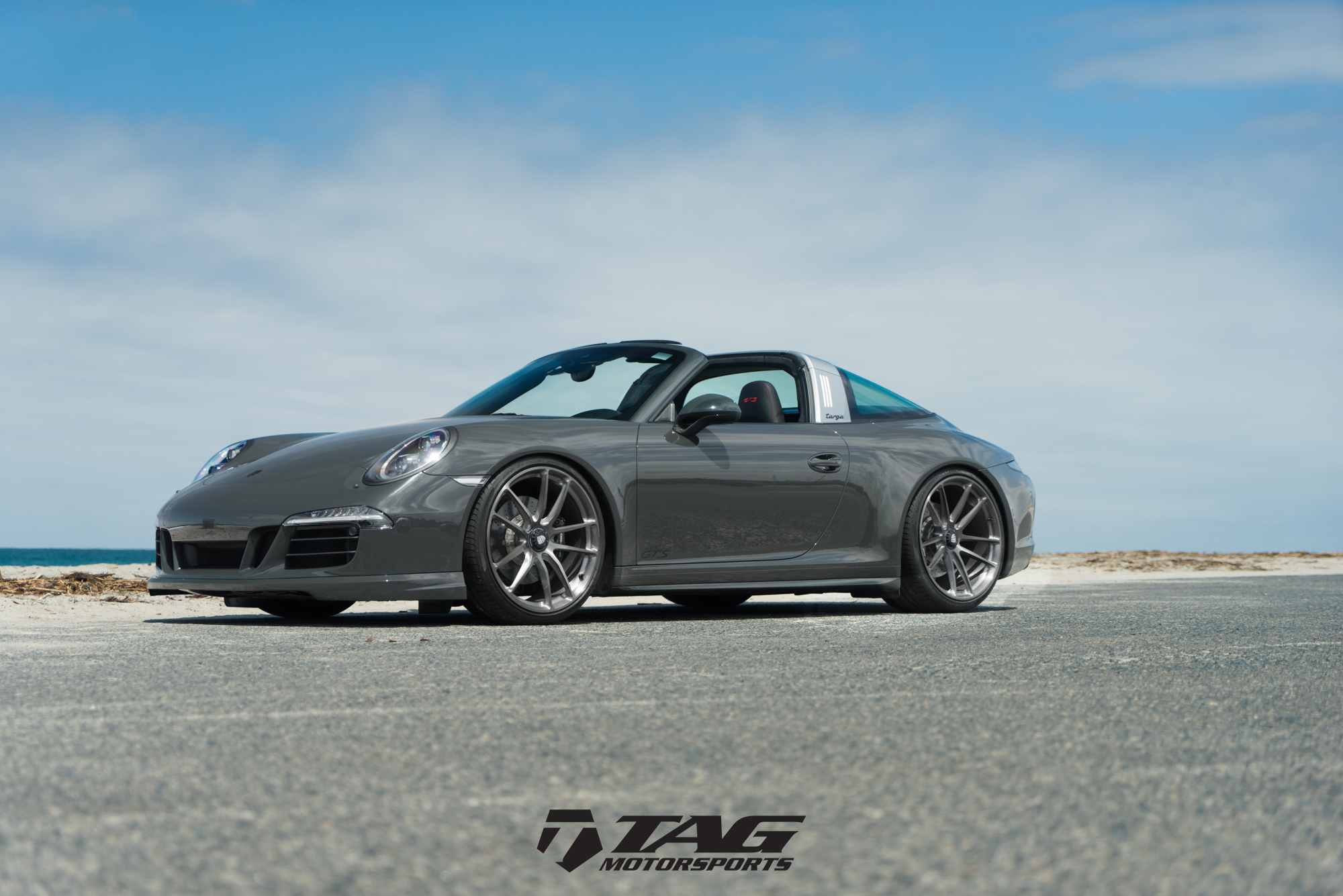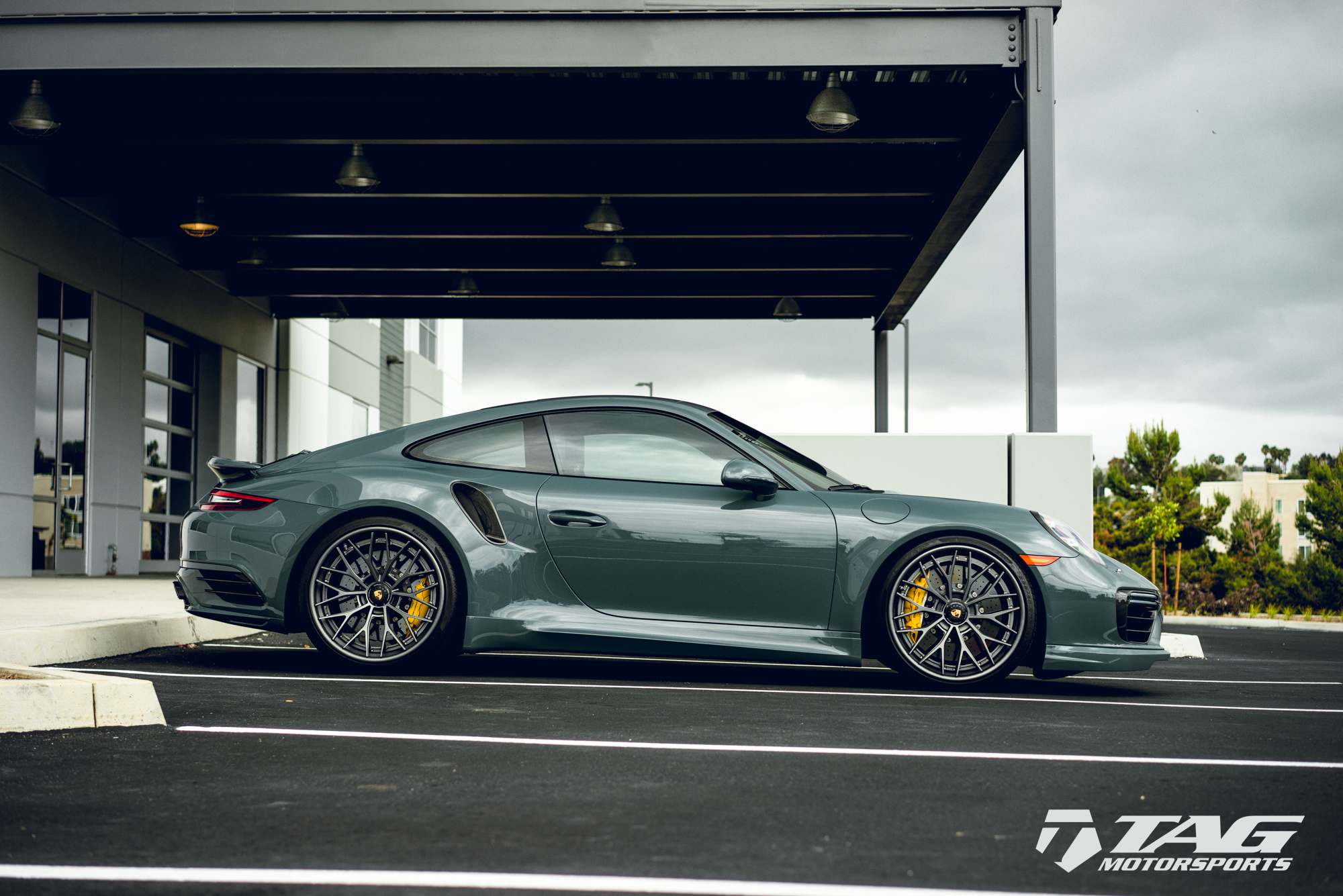 A clean 991 Turbo S on Anrky AN30 wheels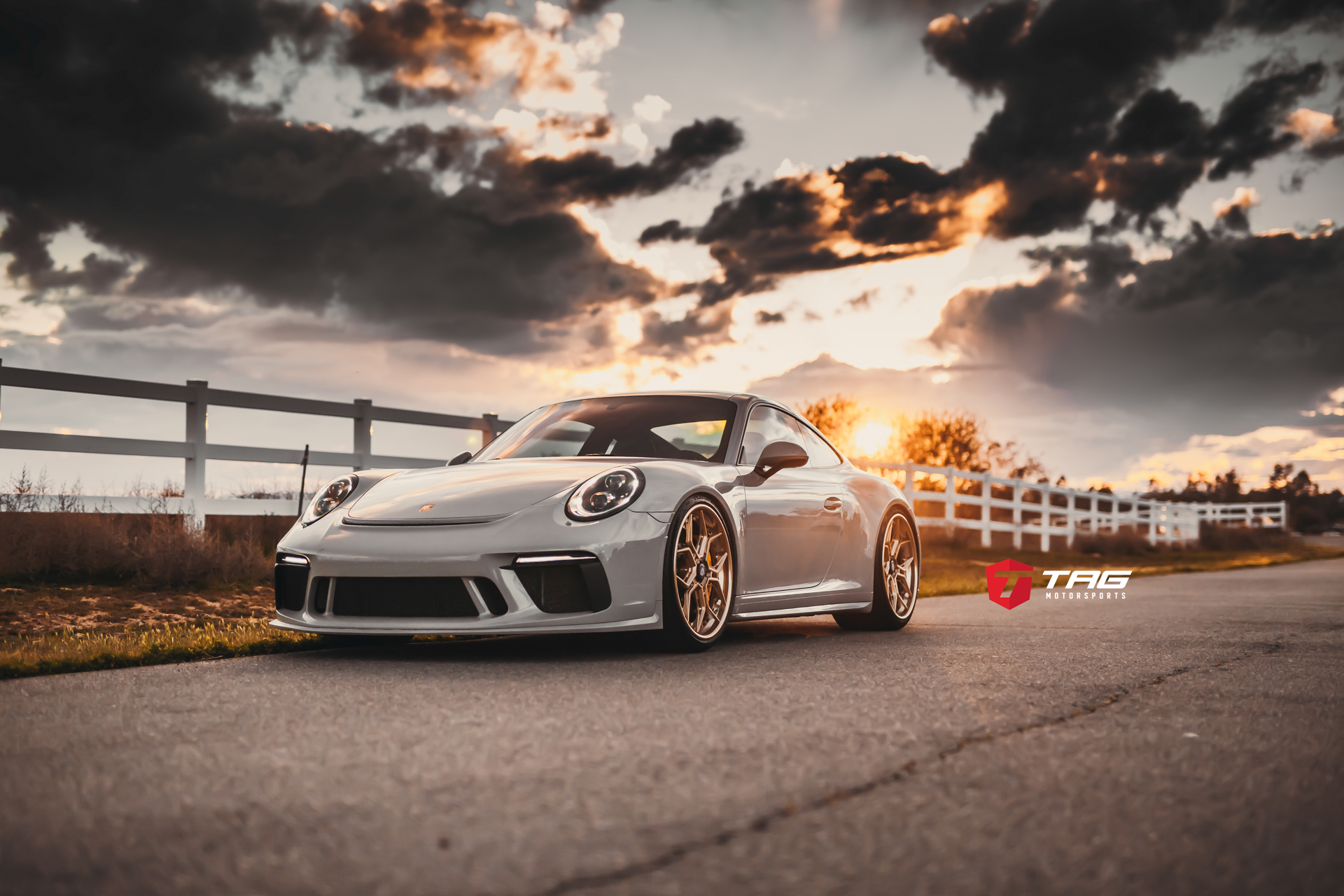 A beautiful GT3 Touring on Vossen EVO 3-R. A little bolder of a design, but we love it when a customer steers clear of the safe route!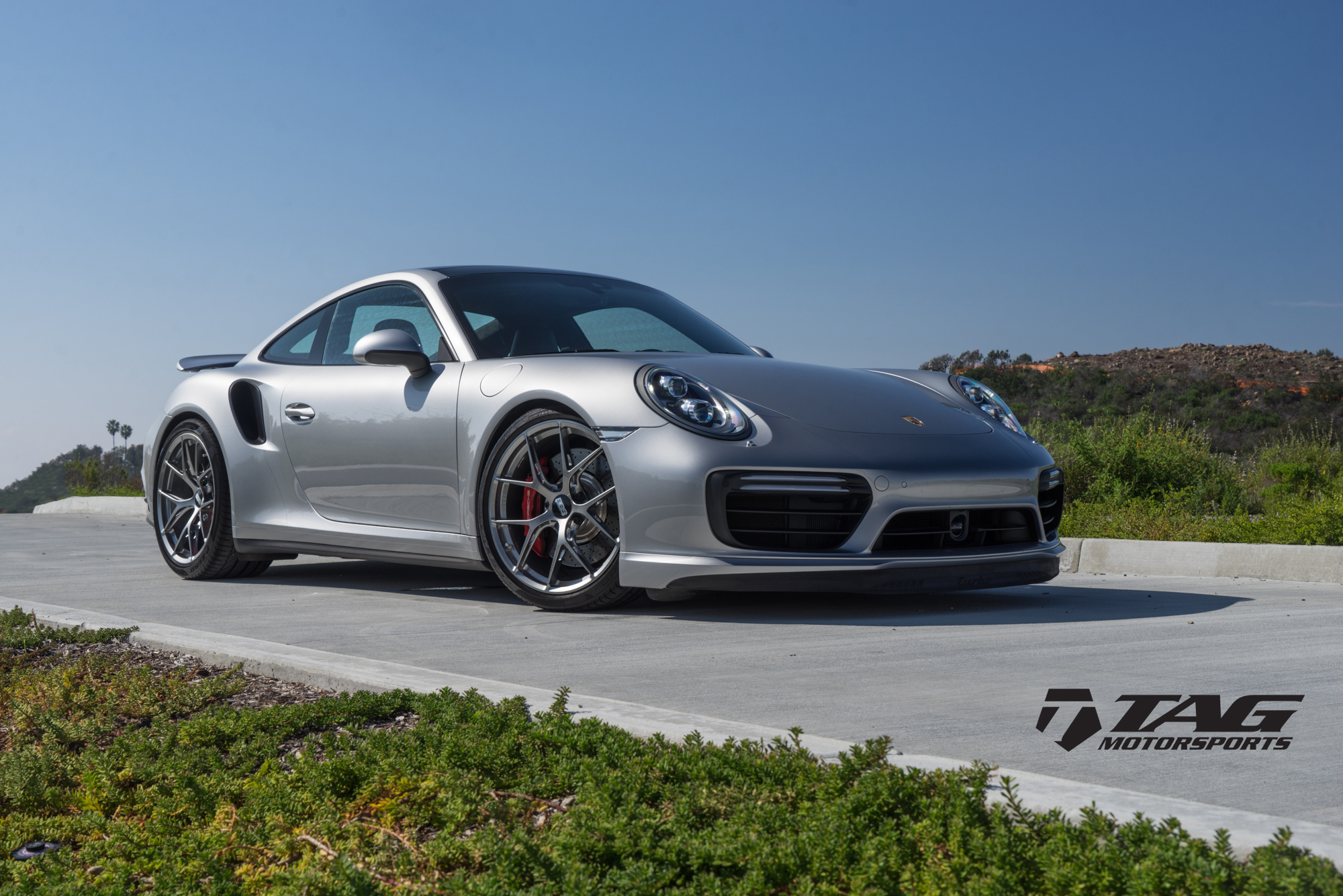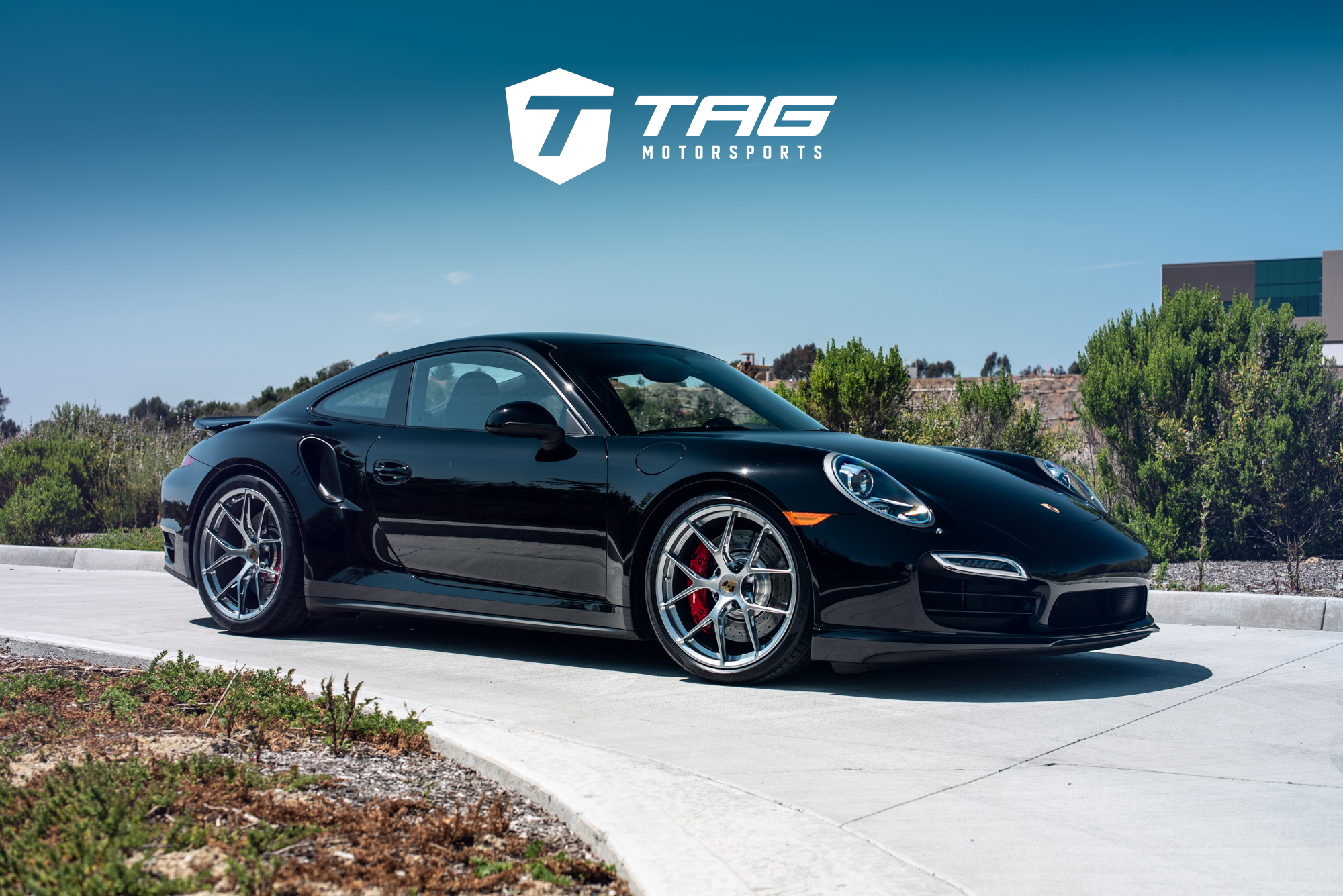 Clean and simple. Both examples above are Turbos on BBS FIR wheels. Any 991 looks amazing on the FIR wheel.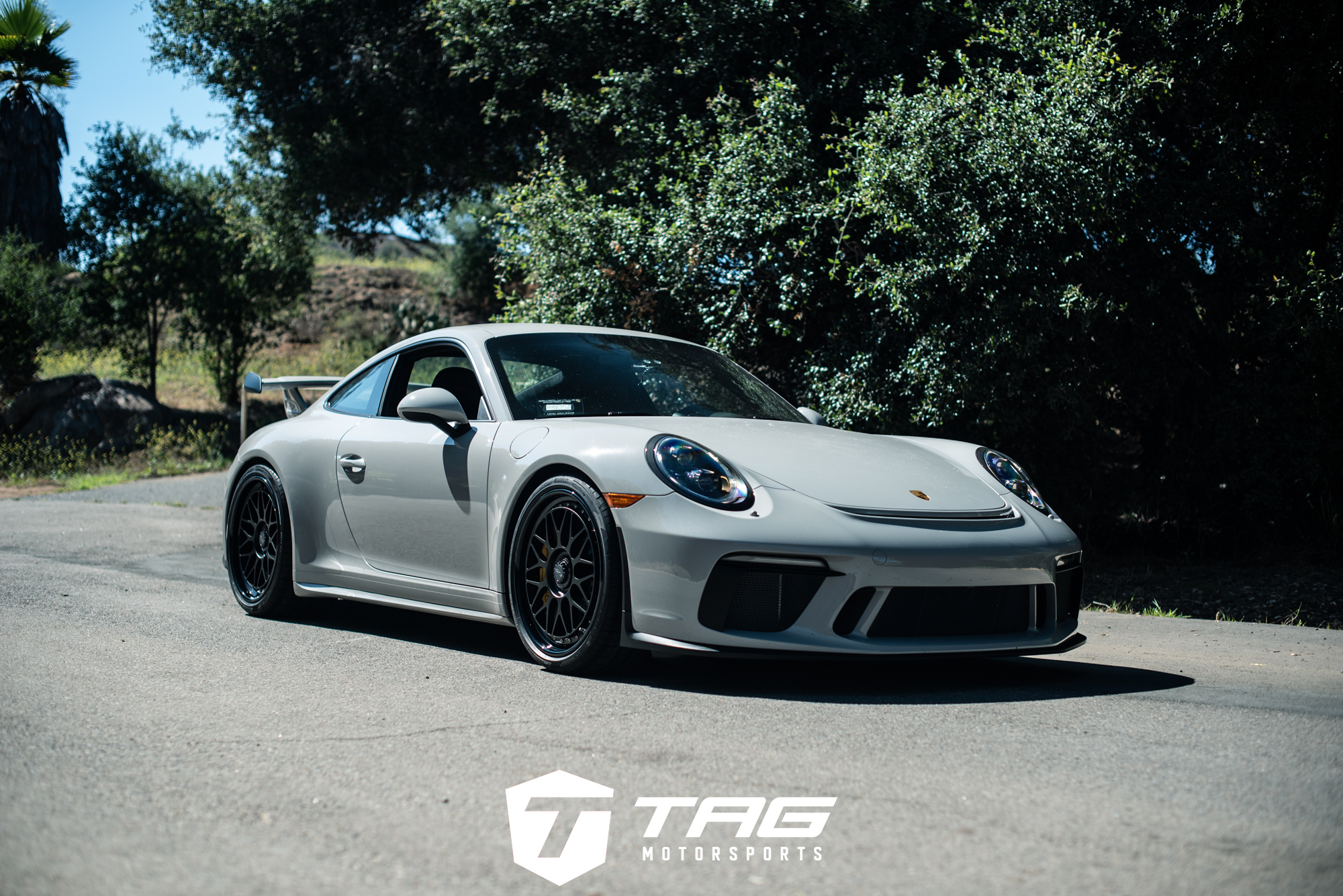 A GT3 on HRE Wheels Classic 300. Simple, but always in style. The Classic 300 is another preferred choice on the 991 platforms.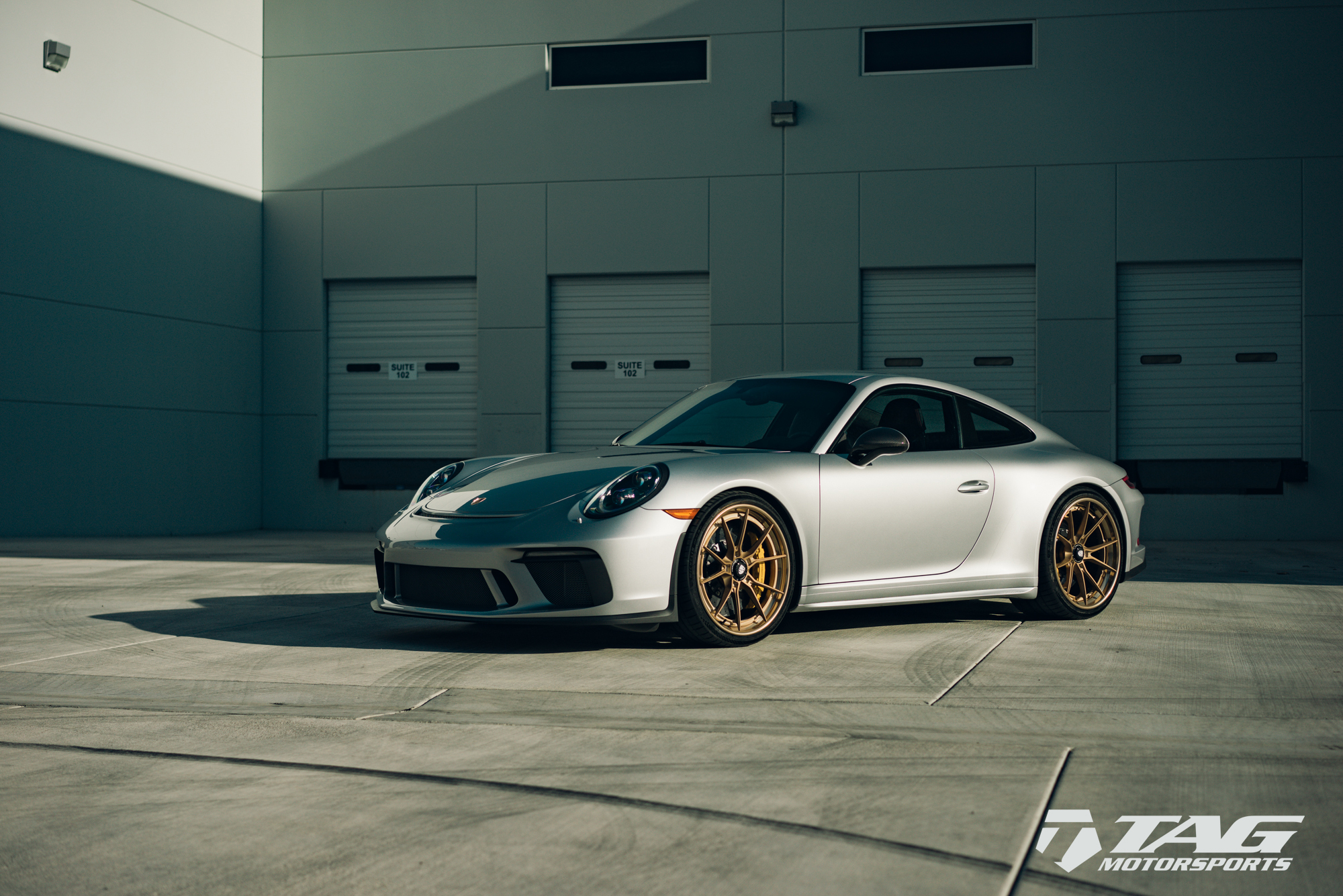 A GT3 Touring on ANRKY ANAN32. We Love the bronze/gold finish options on a silver or chalk grey paint.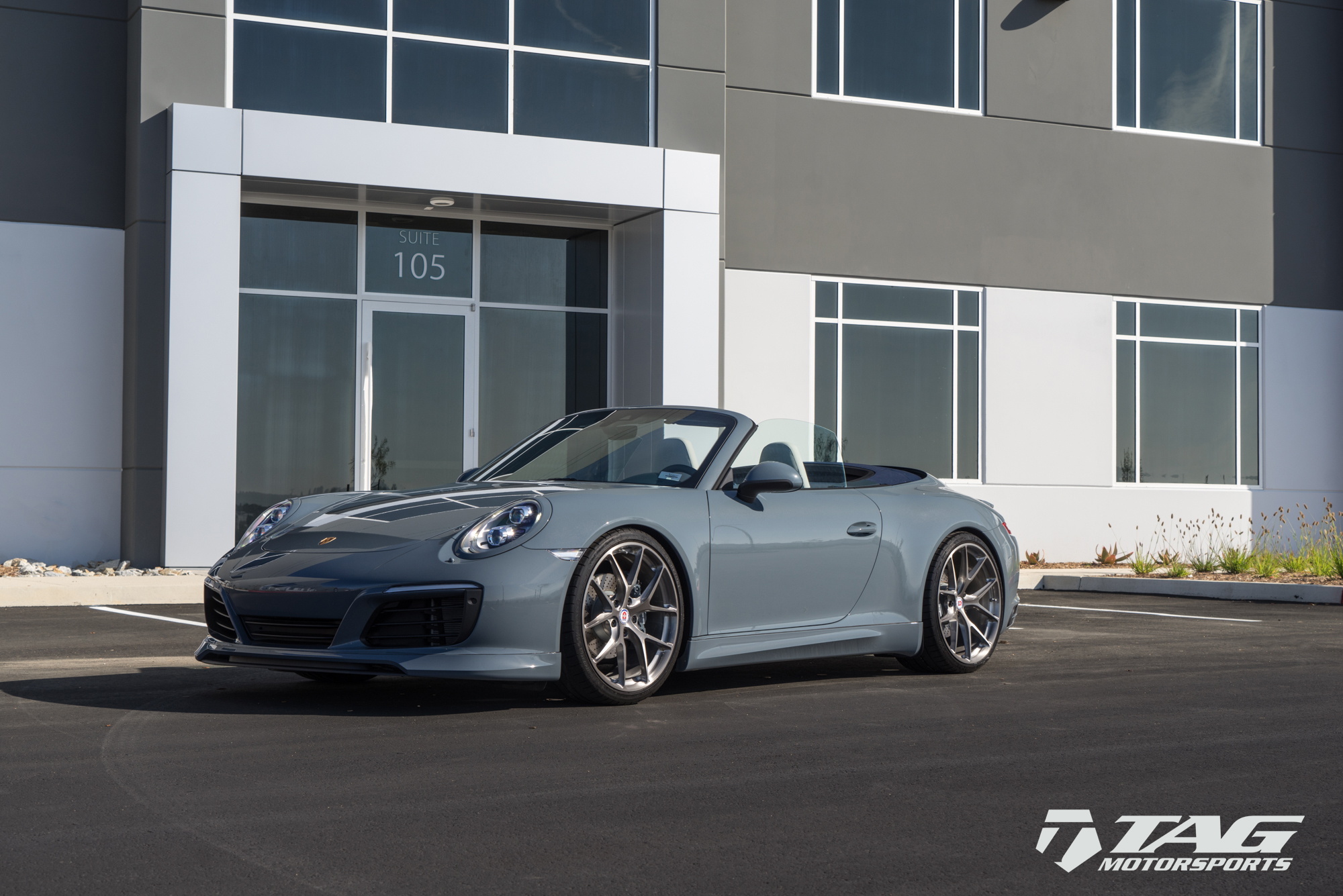 The Techart x HRE Wheels combo is undefeated. This car features Techart front lip, rear valance, Techart Lowering springs, and HRE P101's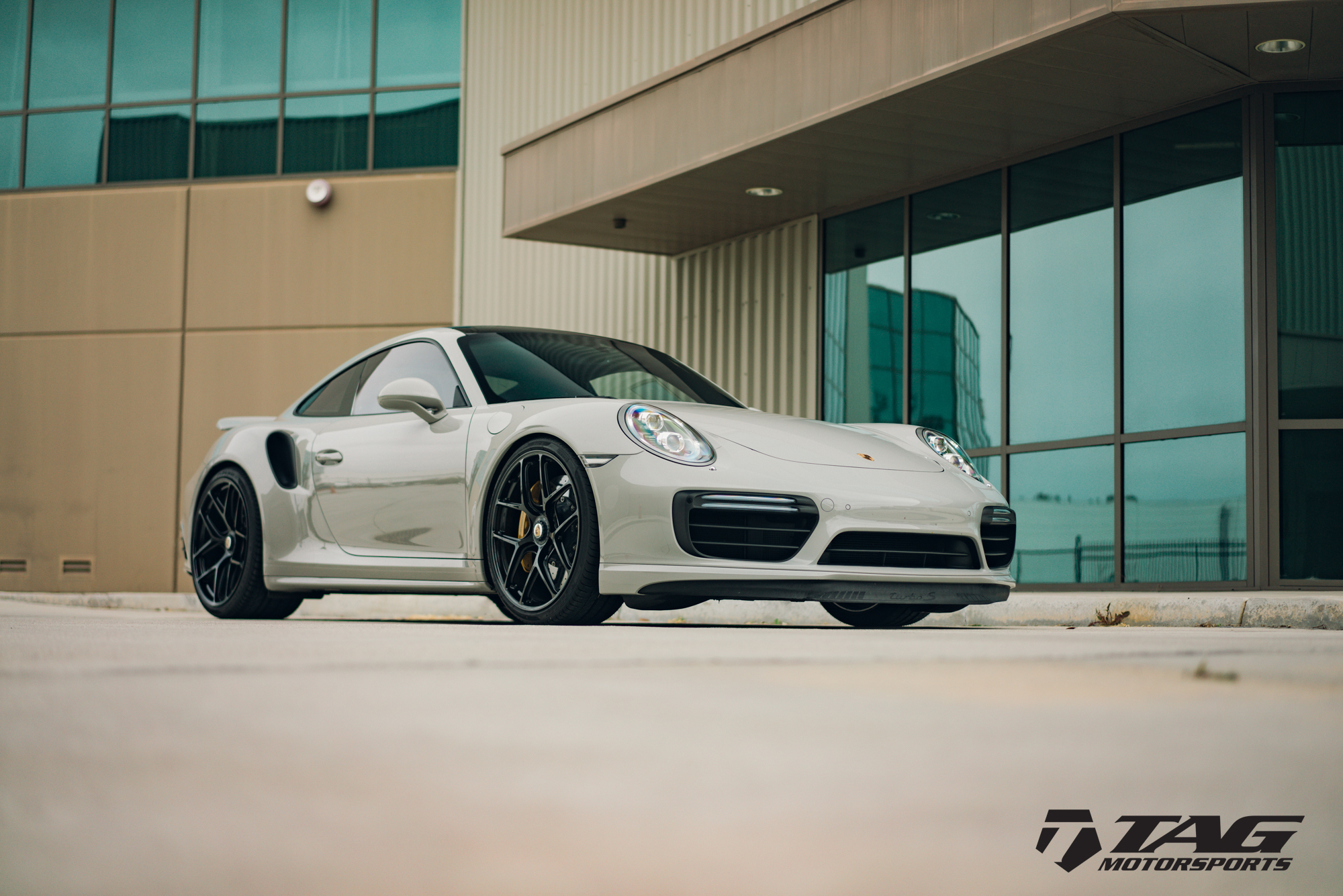 Rule #1 if you haven't recognized it yet. YOU CAN NEVER GO WRONG WITH A HRE WHEELS R101LW ON THE 991. NEVER!
Sorry for yelling, we are just passionate about that point. :)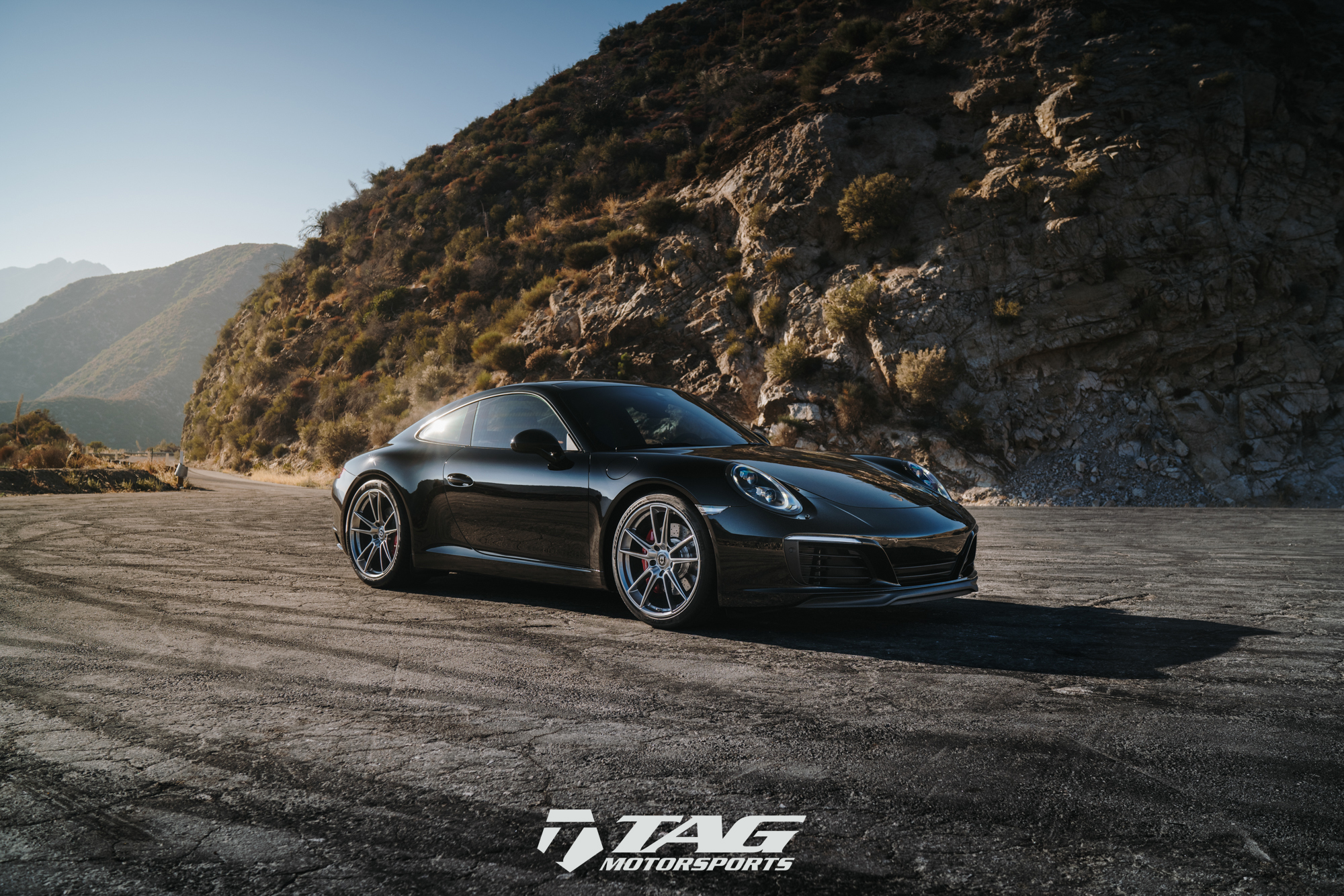 Don't want to spend forged money? HRE Flowforms are a great choice for your 991. They have many styles and fitments for the various 991 models.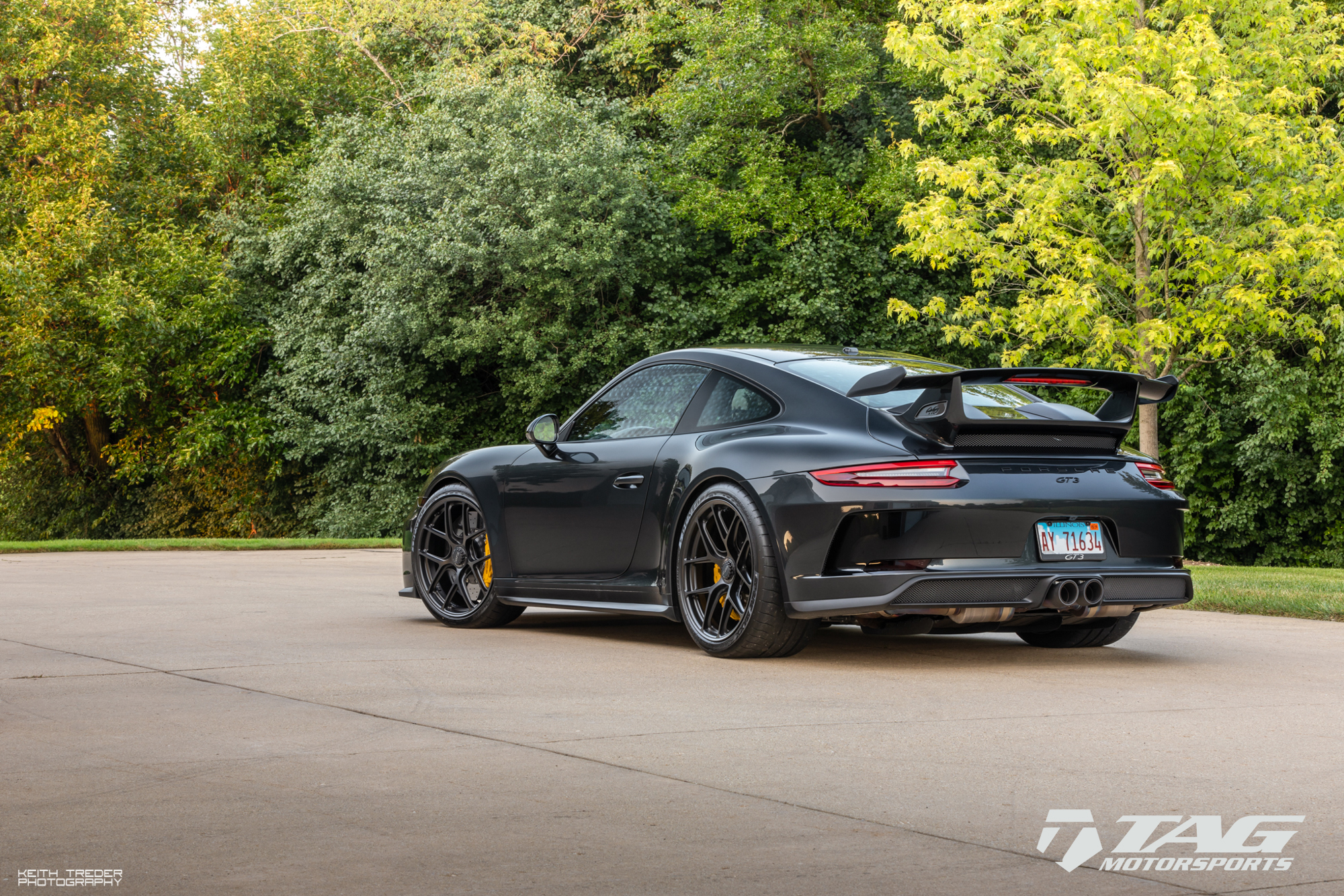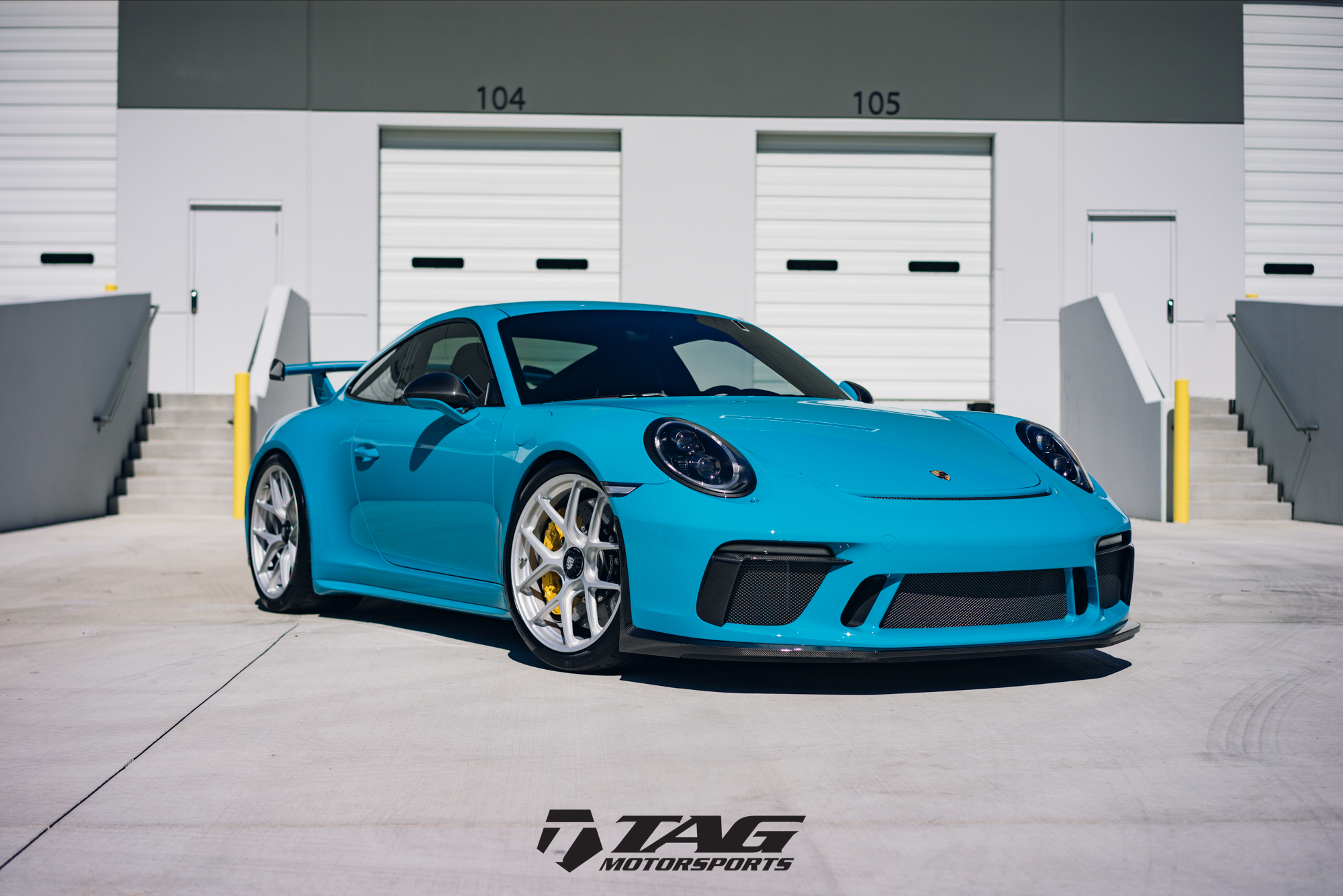 BACK TO RULE #1 ON THESE 2 EXAMPLES ABOVE!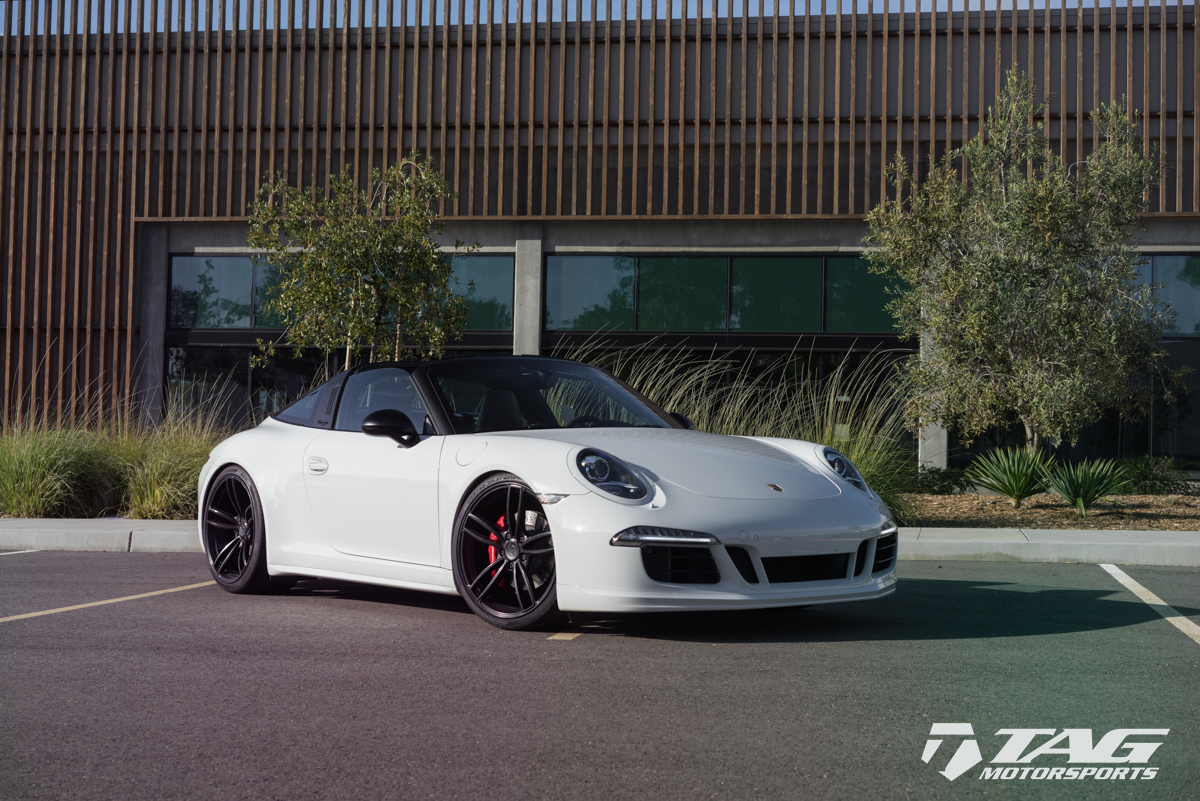 Want something custom but a little more subtle? Consider the Techart wheels. They of course work amazing with Techart Aero like on this build above. But they also look amazing as a stand-alone modification. Very OEM+ feel.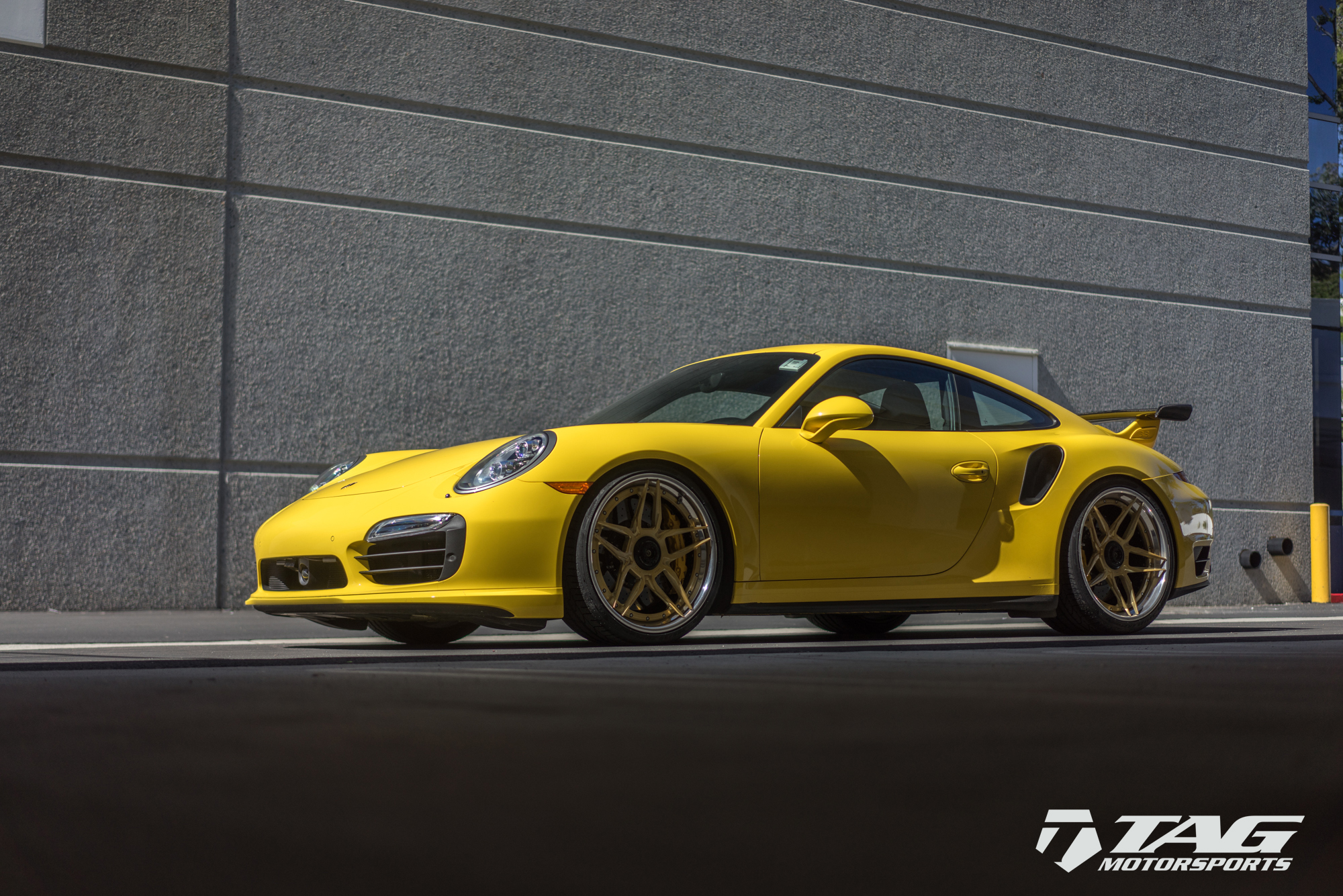 Something a little bolder in color and finish. A Turbo S with Techart Type II Wing and ADV 1 Wheels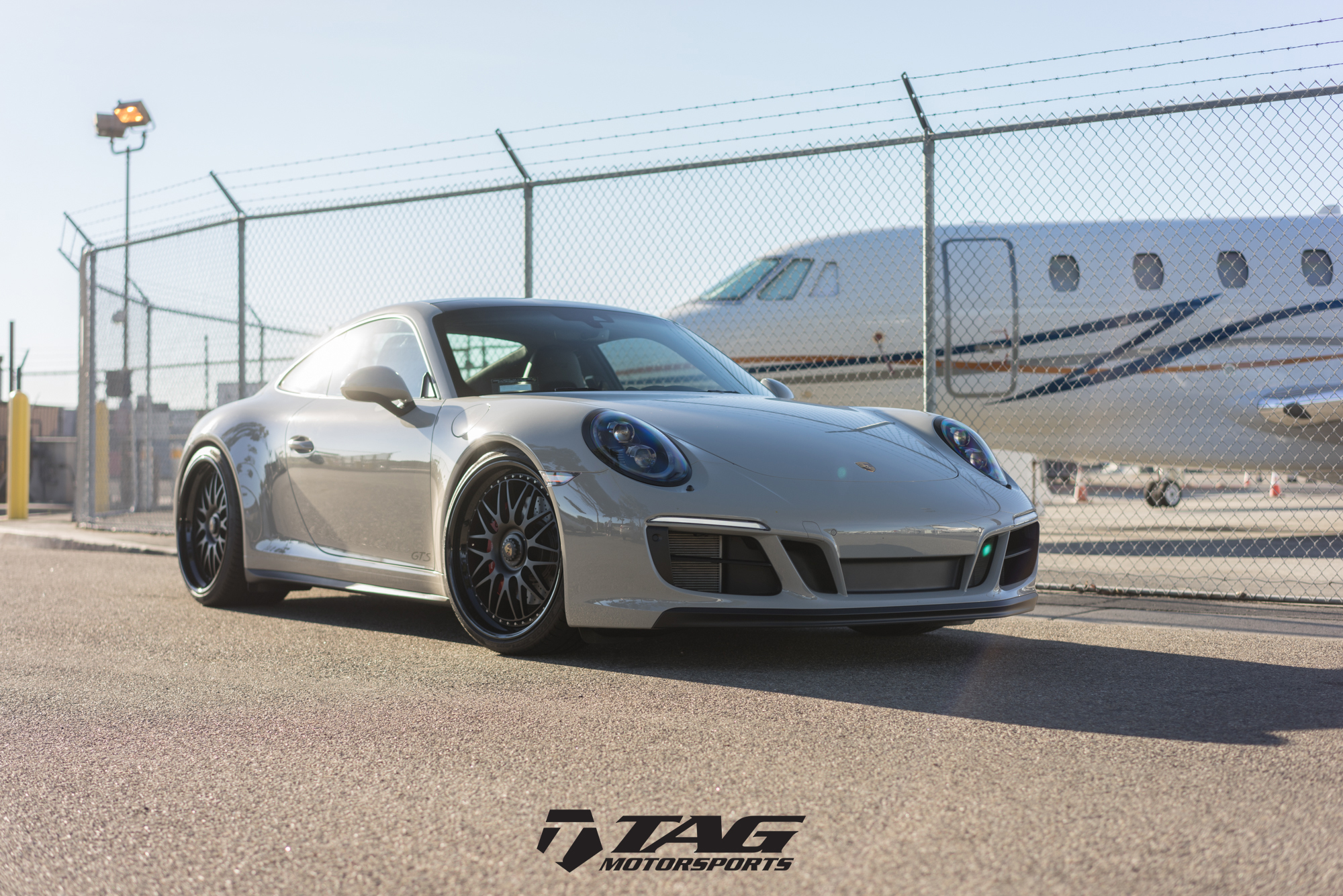 This is what we would consider a Stage 1 build. Wheels (HRE Wheels 540), Techart springs, and painted reflectors (not shown)