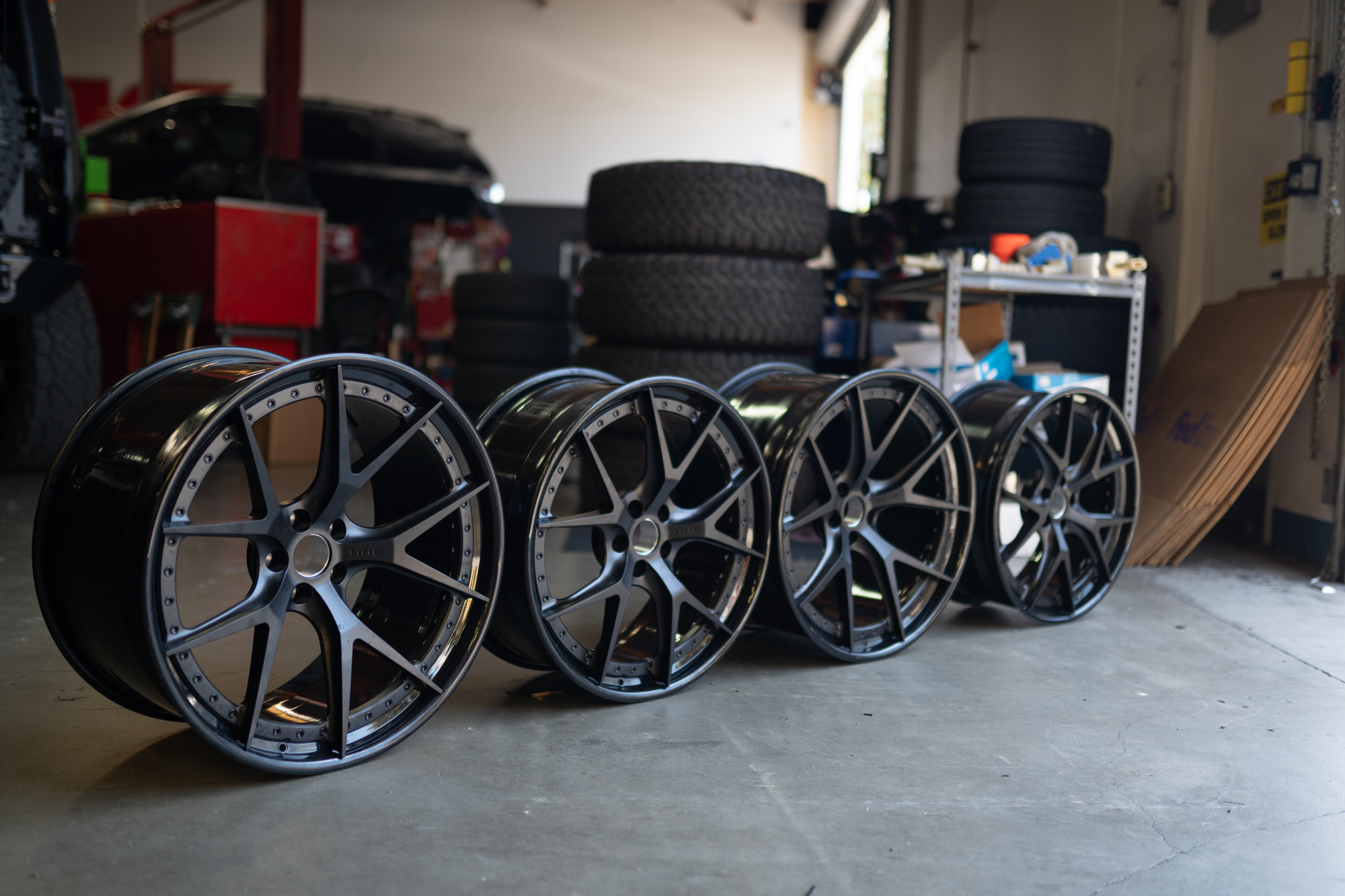 *HRE S101 For The Ferrari 488/GTC4LUSSO
At TAG Motorsports we always strive to keep sets of wheels in STOCK, on the shelf for your vehicle, to avoid lead times and get you that instant gratification.

Here is just a small example of what we have IN STOCK on the shelf and ready to ship today! All sets can be refinished to your desired finish. Contact your sales representative for more information.

Here is a small sample of what we have ready to ship.
Ferrari 488 / GTC4LUSSO
HRE Wheels 505M Polished dark clear 21/22
HRE Wheels S101 Satin black/gloss black 21/22
HRE Wheels R101LW Satin Black 20/21
HRE Wheels P104SC Satin Black 20/21
Ferrari 812 Superfast
Novitec NF9 brushed 21/22
Porsche 991 GT3/Turbo/GTS
HRE Wheels R101LW Satin Black 20"
Porsche 991 GT3RS/GT2RS
Vossen Wheels S21-RS 6 sets 20/21
Escalade/Denali
HRE Wheels S262H Satin Black Polished lip 24"
Range Rover
Vossen Wheels GNS-1 24" Satin Black (Demo set)
Vossen WheelsS17-12 Satin Black 23"
Audi Q5/SQ5
HRE Wheels 540 22" Satin Black/Gloss Black
Audi B9 A5/S5/RS5
HRE Wheels RC100 stone dark clear 20"
Vossen Wheels MX4-T Satin Black with frozen Polished dark clear lip 20"
Tesla Model X
HRE Wheels 22" S204H (can change to any S2 model)
Ford Raptor
Vorsteiner Venom Rex VR601 brushed tinted clear
Audi S6
HRE FLOWFORM 21" FF04 silver


If you don't see a wheel, or specific vehicle you are looking for posted here, that's ok! Contact us, and we might have something in stock for you, or can get you a great deal.