There is no doubt that Audi as a brand has come a long way. Growing popularity with the introduction of the R8 and now the amazingly sexy A7 and soon to come, RS5. We have loved Audi's from day 1 though and even have them as our personal cars as well. With this post, we look at a couple of the cars in the shop the past week. We are constantly having and Audi at TAG, but we wanted to give you a peek into the daily shop life at TAG Motorsports.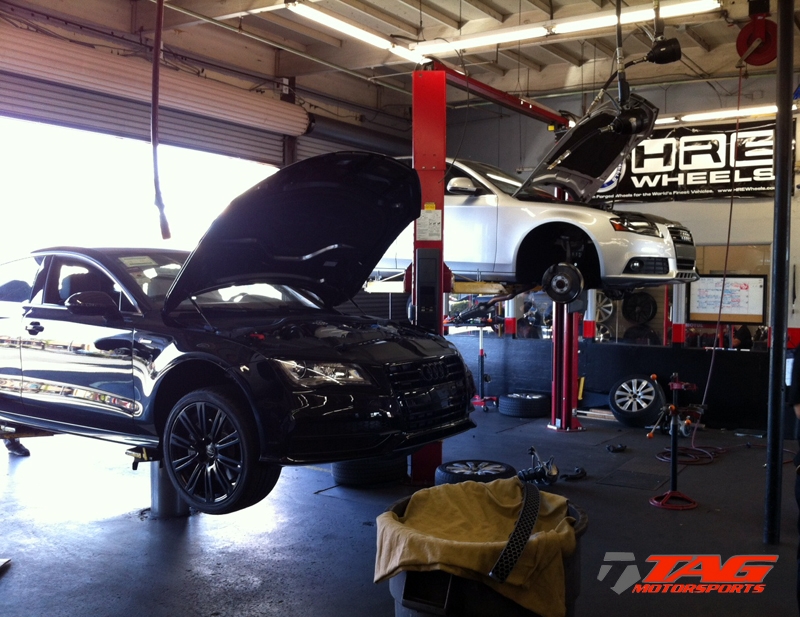 The A7 on the left is getting the TAG Motorsports Black Out package which consists of (powdercoating the wheels, painting the grill, and blacking out the trim, emblems, side markers, and smoking the taillights. This is a great package to truly transform your Audi by blacking it out for a very aggressive and sleek look.
The Audi on the right is getting suspension, spacers, and Exhaust all provided by our friends at AWE Tuning. TAG Motorsports believes that AWE is the best tuner for exhaust, intake, and engine modifications for all things Audi.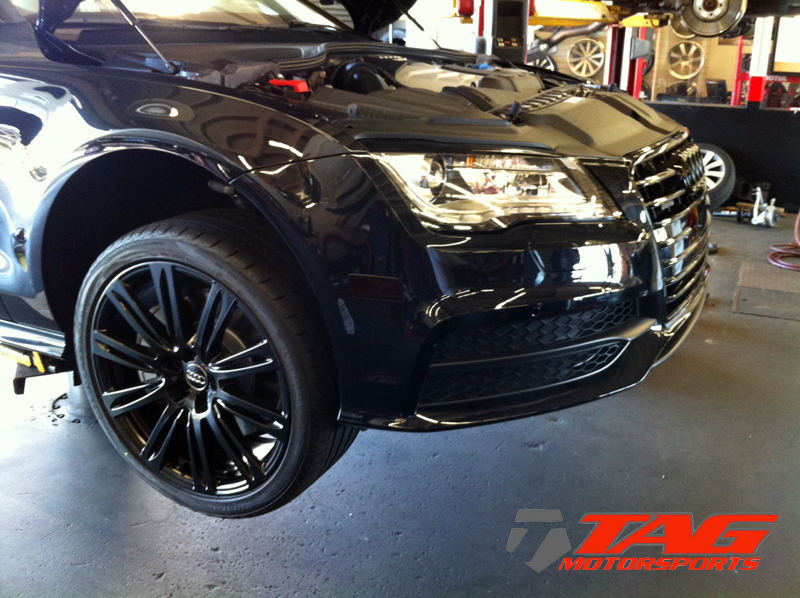 Below you will find a beautiful Audi S5 Cab that we completed a GIAC tune and AWE Tuning intake. The car is sitting on a set of gorgeous HRE P40SC in tinted brush finish.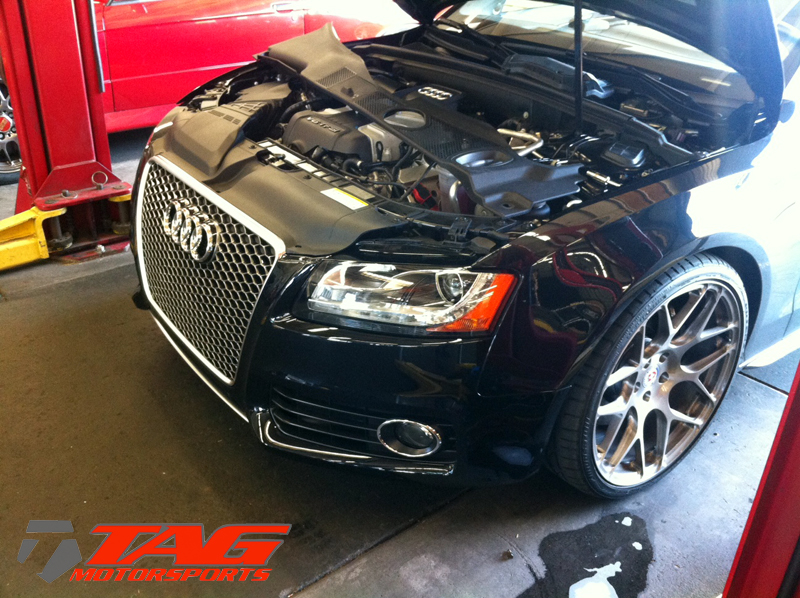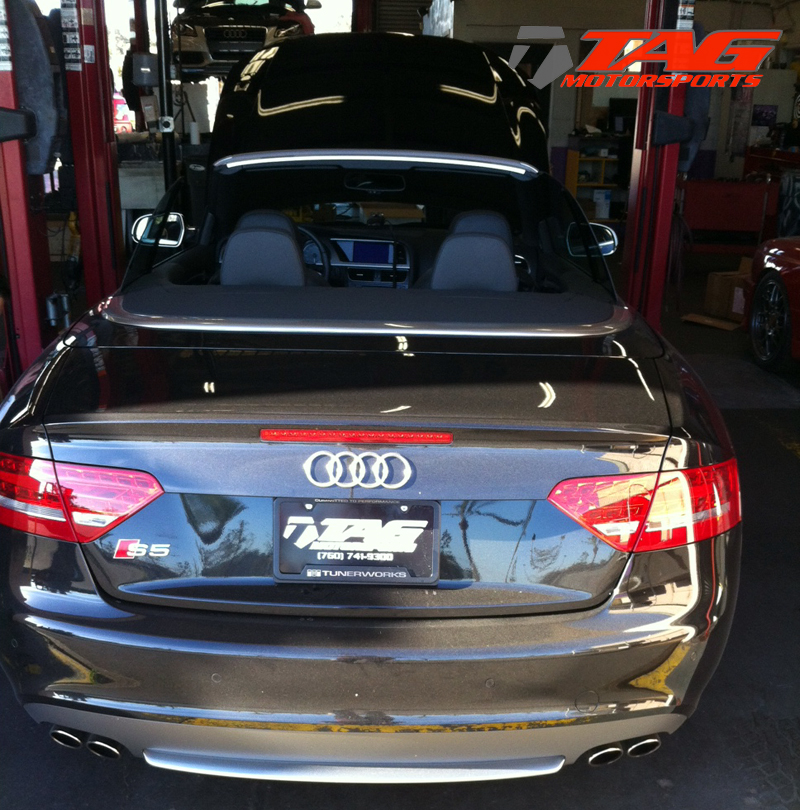 Stay tuned for more Audi's coming out of TAG Motorsports soon!