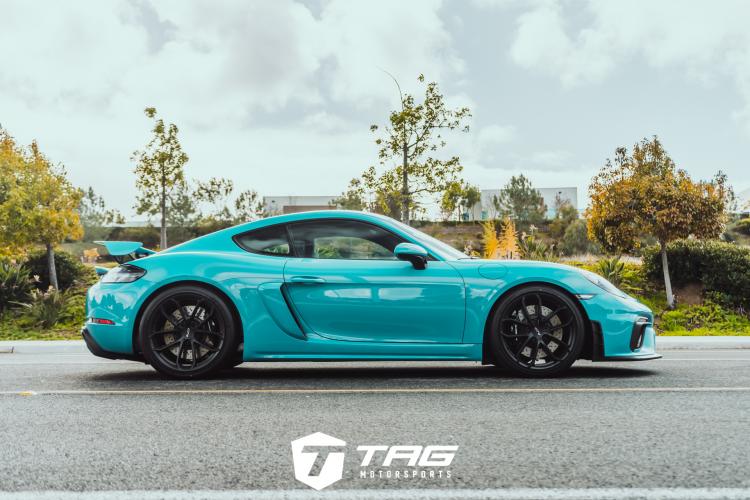 A common concern and headache with GT4 owners is ground clearance. To be honest this is a problem with many track-focused cars. But TechArt has a solution that is just as great as a factory optioned front lift. Maybe even better. 
This client came in to get the TechArt front lift installed on their amazing Miami Blue GT4. After we took a moment to stare and admire this beautiful spec, we got busy installing the Techart front lift kit. 
Soon we will go more in-depth about this kit for those that missed out on or don't have the option for a front lift kit on their Porsche. In the meantime admire the pictures of this beauty! 
Contact us about pricing and availability on the Techart Front Axle Lift Kit - GT4