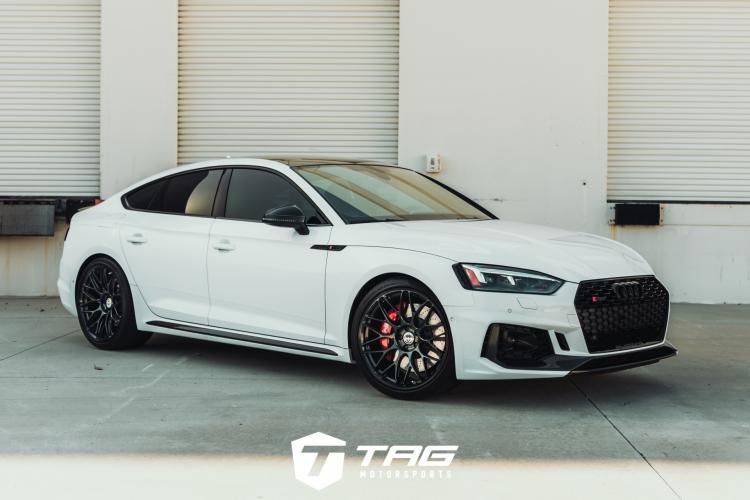 We love when we get a Sportback in the shop. One of our favorites when it comes to recent Audi platforms. It also helps with our FOMO from selling ours. This client came in to make their RS5 look and sound a little more aggressive.
We started by installing the AWE Tuning Touring Edition Exhaust, and at the same time ordering fresh emblems from Audi to be painted for our Blackout Cosmetic package. When it was time for the emblems to be installed the HRE wheels were delivered from down the street in perfect timing. 20". HRE RC100 wheels were cut and finished in Gloss black to finish off this RS5 makeover.
Enjoy the pictures and let us know what you think!
RS5 Sportback
-20" HRE RC100 Wheels in Gloss black
-Complete TAG Blackout Cosmetic package
-AWE Tuning Touring edition Cat-back exhaust (non resonated) with Diamond Black tips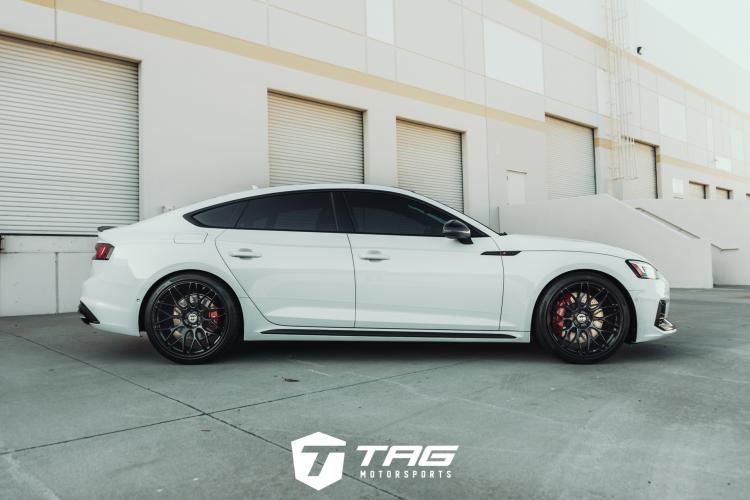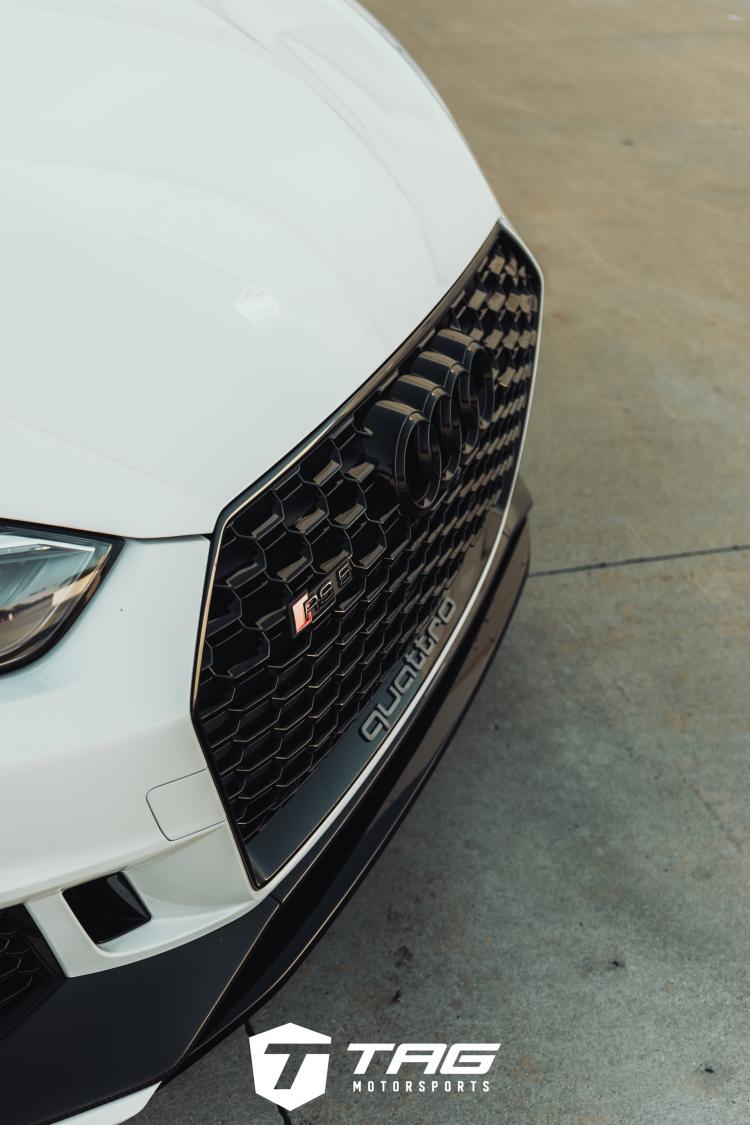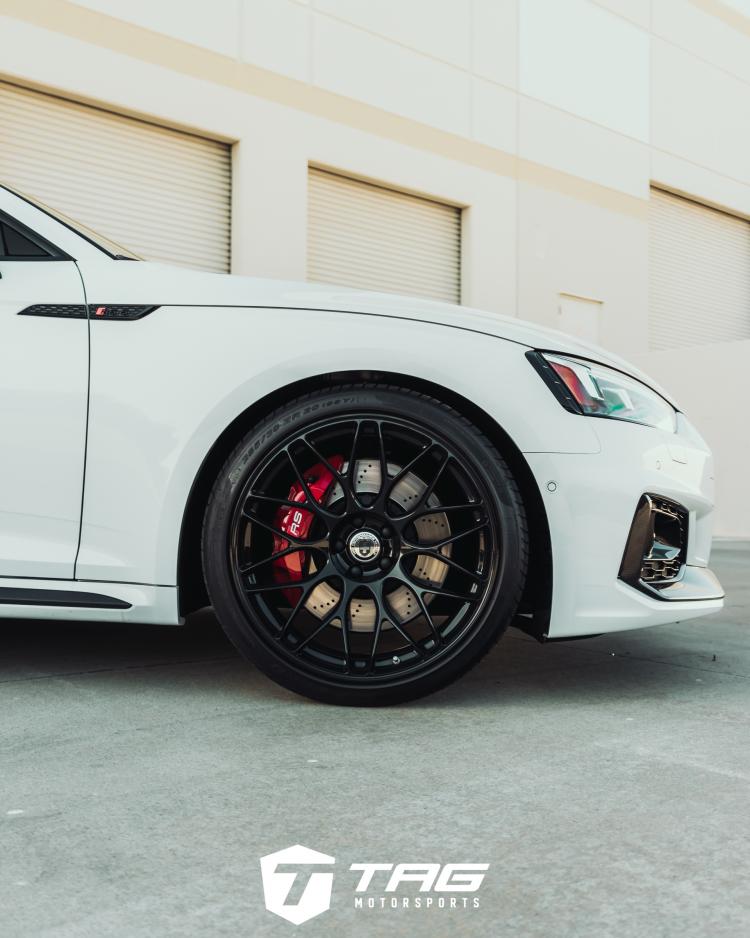 MORE PHOTOS HERE