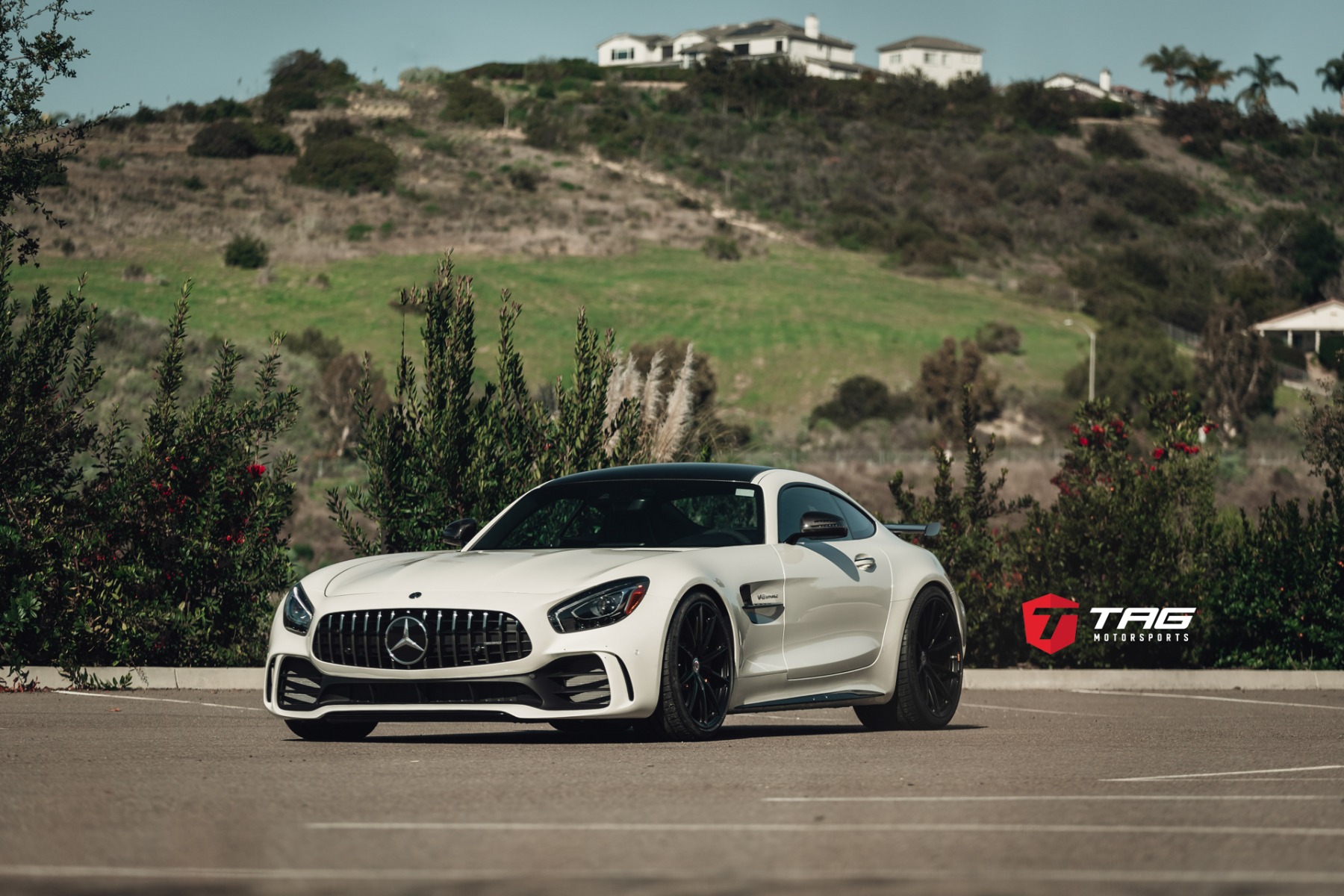 Often we get the AMG GT-R entering our gates in green, so when we get one that is not green we are in love! And this one was perfect to steal our hearts. With the AMG GT-R already an amazing piece of machinery not much more was needed. But the right pieces were needed.
We started by custom painting the door handles to compliment the vehicle and its Carbon pieces better. Then we lowered it a little to prepare it for its new wheels. Yes, you can lower the factory suspension (contact us to help make that happen) ;). The final piece was beautifully crafted and finished P104SC by our neighbors at HRE Wheels. This was the perfect style wheel for this car. It just flows nicely.
Enjoy the photos, and of course, contact us with any questions.
-2019 AMG GT-R
-HRE P104SC in satin black
20x10 et45 21x13 et50
275/30/20 and 355/25/21 Michelin P4S
-TAG painted Door handles
-Lowered on OEM suspension