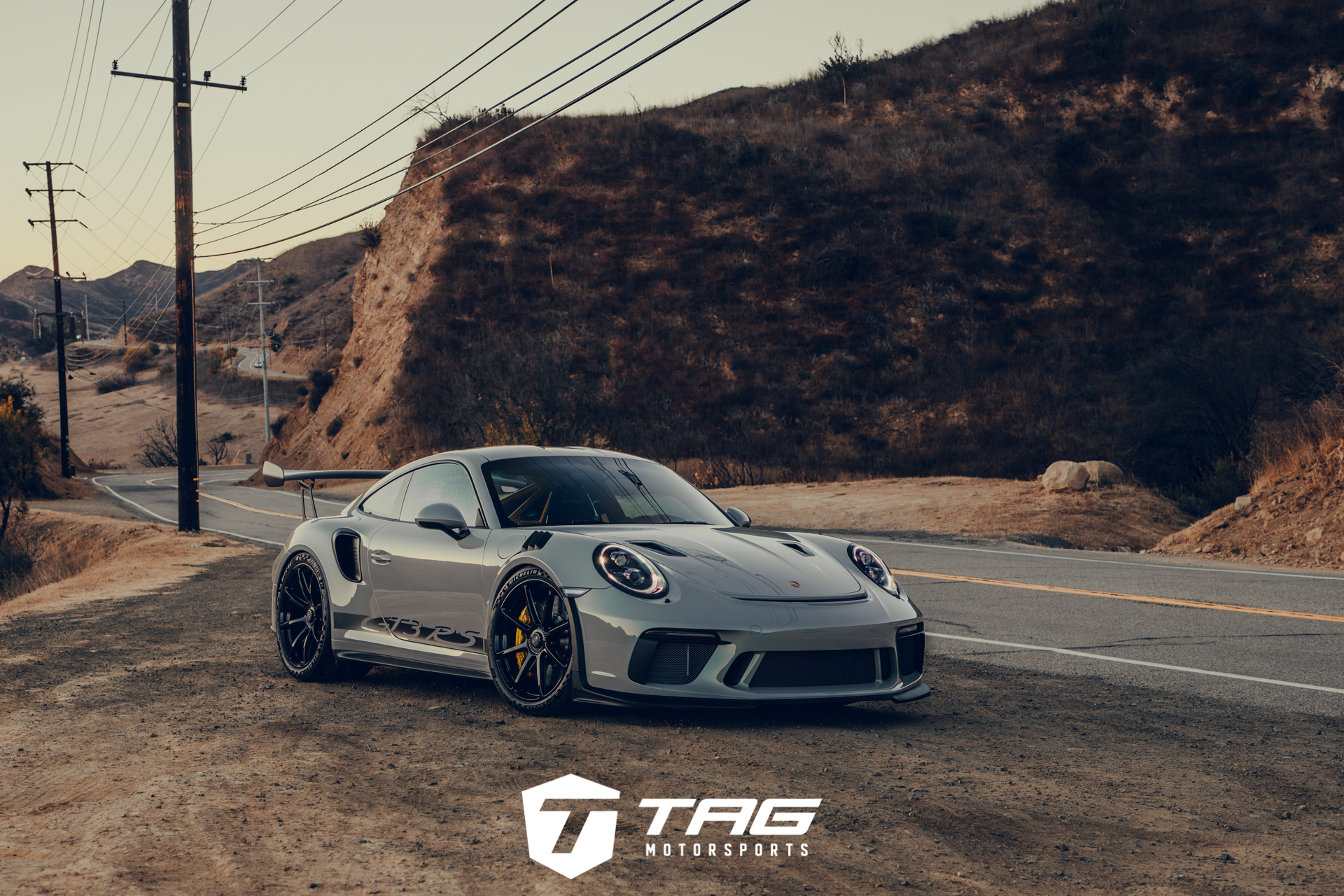 The GT3RS sits at the top of most Porsche fans modern dream cars. Engineering for life on the track, and to be tolerated on the street. Raw in nature, with a few creature comforts thrown in to disguise the ability to rudely awake you with the switch or your right foot. 
Wanting to keep this project true to it's roots, our TAG team member JH, took a performance inspired path for this build. After a full PPF wrap was installed and while getting familiar with the GT3RS capabilities, the exhaust notes and seating position were first addressed. A custom titanium exhaust was installed as well as our popular LWB Seat brackets that adjust the seating position and angle of the Lightweight buckets for an improved driver experience. 
Next, the handling was addressed, and this is where the meat and bones of the build reside. A GMG half roll cage was installed and finished in a custom Racing Yellow to complement the calipers and other interior accents. Then an Emotion Engineering Stage 4 suspension was installed. 
Emotion engineering has a long pedigree of track and professional racing experience. Some might consider them the best in the game when it comes to Porsche suspension tuning. Their stage 4 kit consists of all important suspension links and control arms upgraded with lighter, strong, and adjustable components. it also includes their custom spec swift springs and helper springs. A serious kit to help this GT3RS attack Laguna Seca or Auto Club Speedway to its full potential. To finish up the handling, 20/21 Forgeline GER-1 wheels were fitted with Michelin Cup 2R tires!
To finish off this current round of mods, the interior was once again addressed with Techart Pepita Bucket Seat Inserts and Exclusive Option bespoke interior upgrades with a high-level detail of yellow contrast stitching that rivals the OEM's efforts.
Now this work of art is prepared for serious motion. 
- 20/21 Forgeline GER-1 in Gloss Black 
- 20/21 OEM spec Michelin Cup 2R Tires
- GMG Custom Racing Yellow Roll Bar 
- Custom Titanium Exhaust w/ side muffler deletes & valves 
- Emotion Engineering Stage 4 Suspension 
- Exclusive Option bespoke interior upgrades 
- TechArt Pepita Bucket Seat Inserts (not shown)
- Full Xpel PPF on the entire vehicle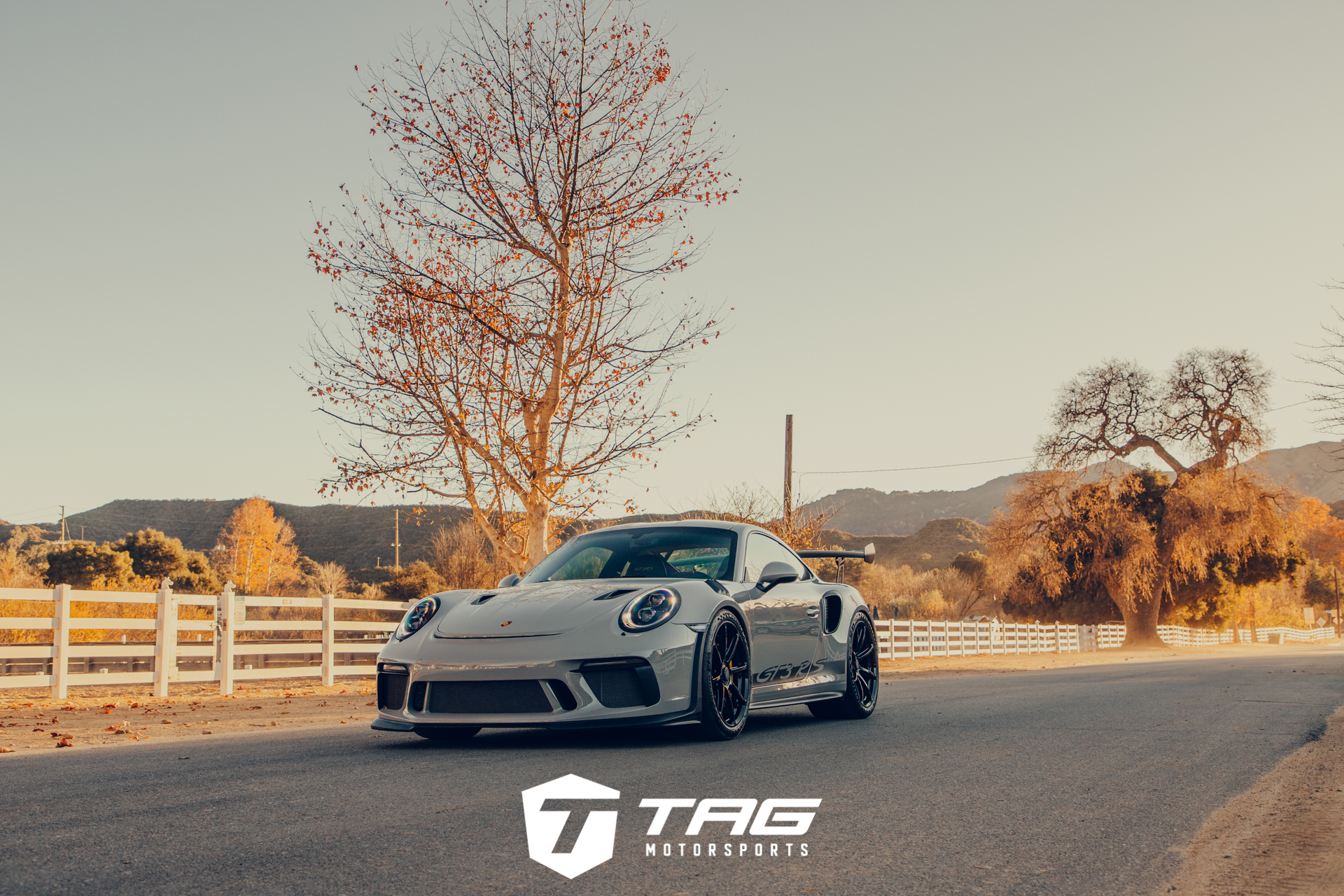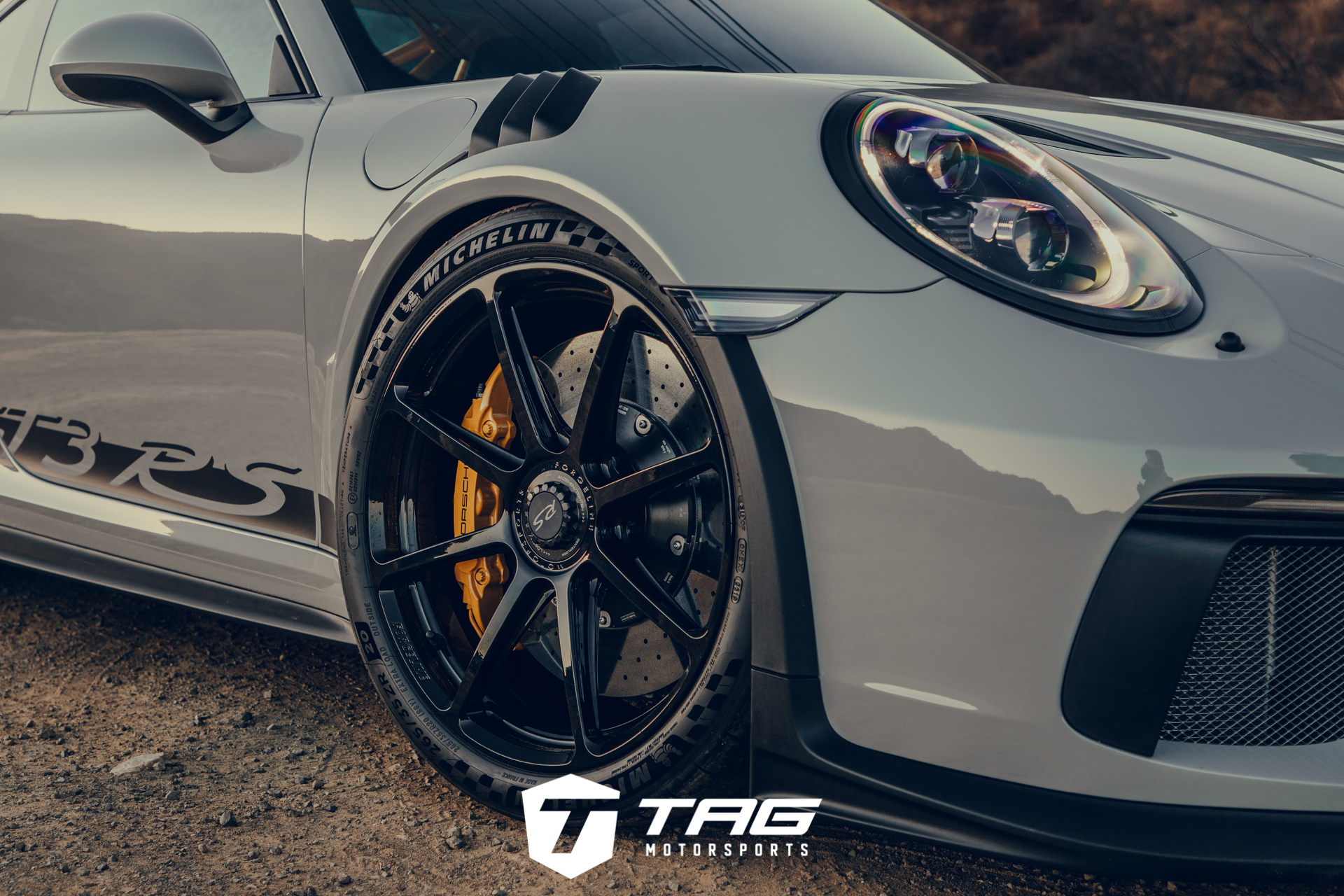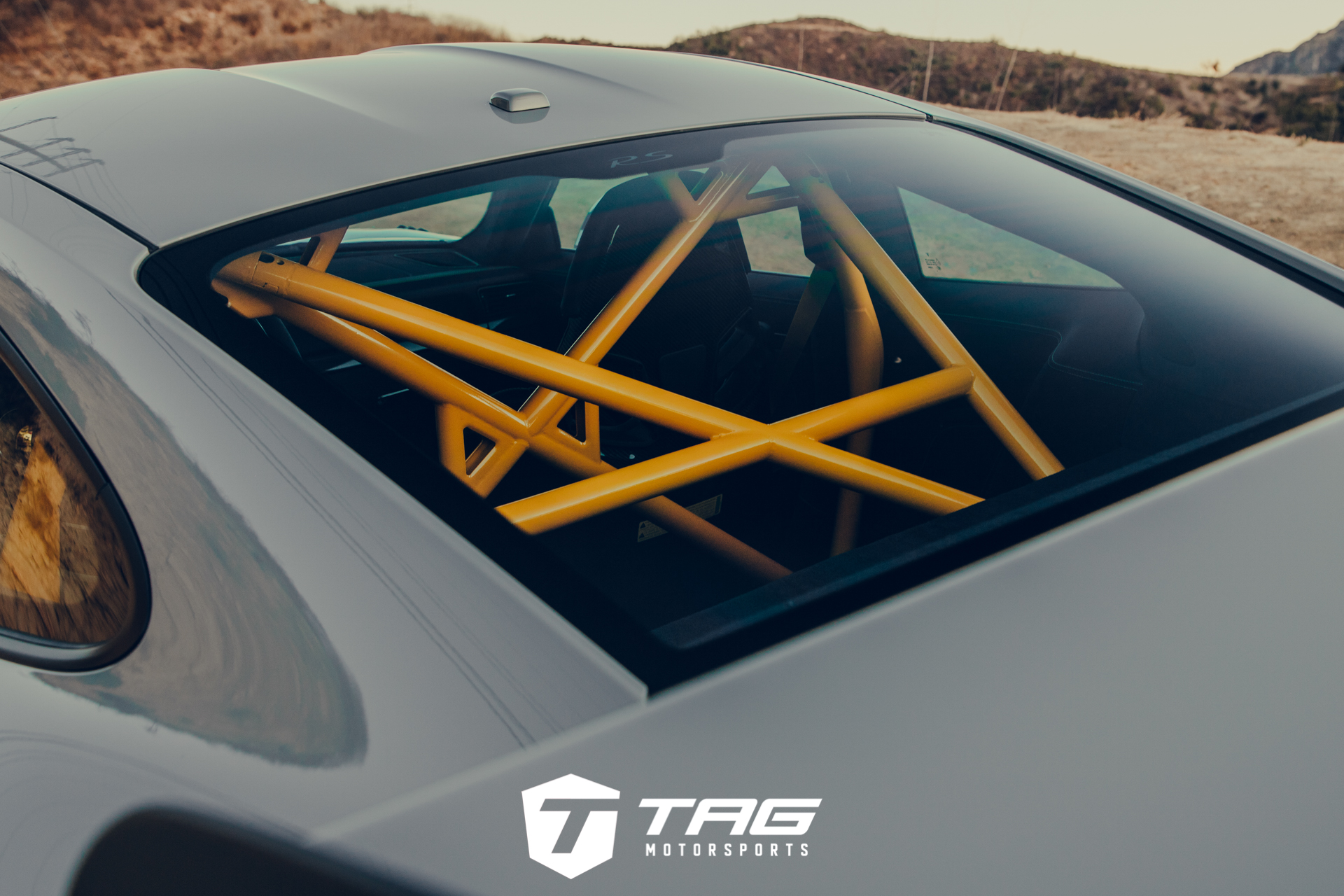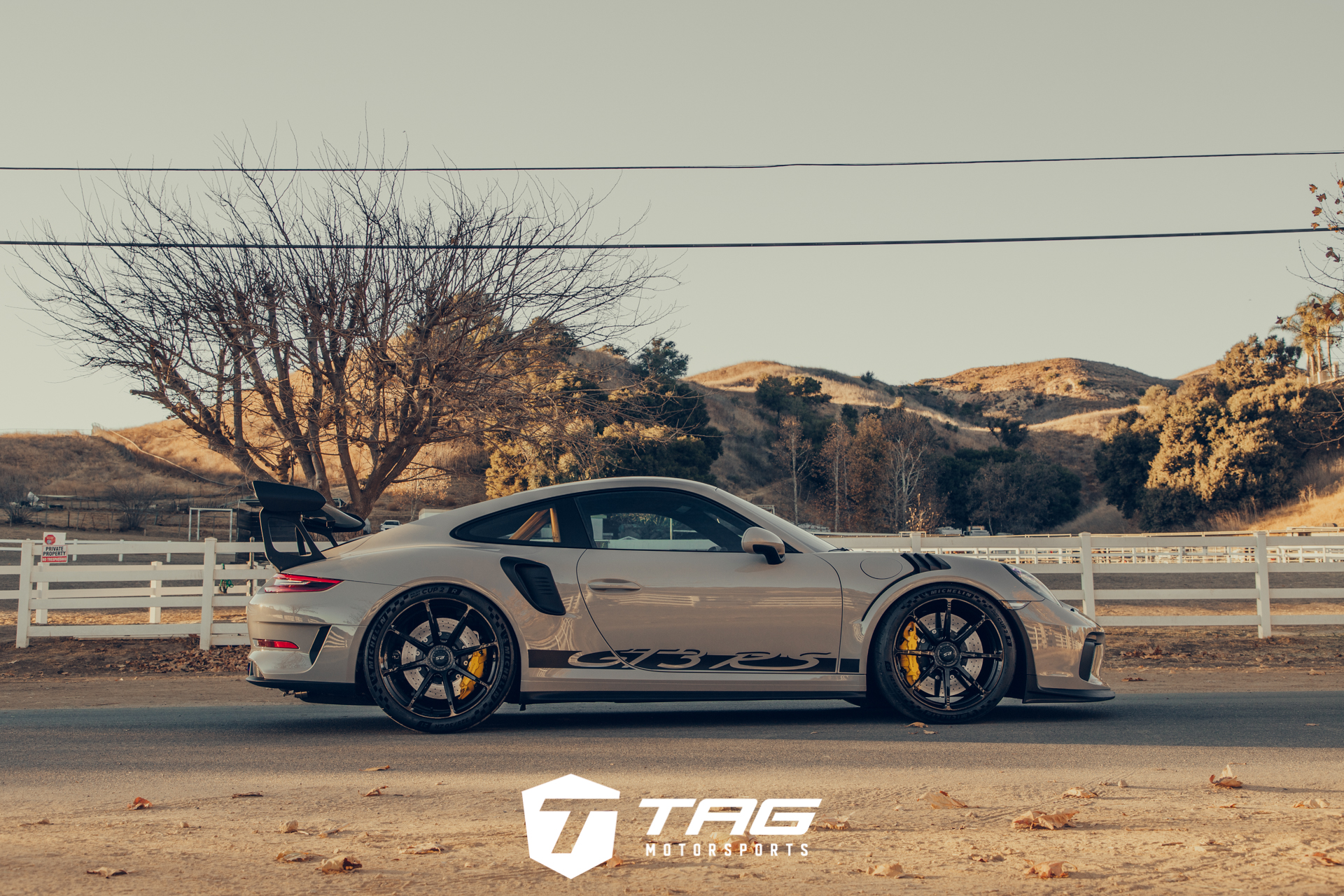 SEE MORE PHOTOS HERE