Novitec F8 N-Largo: The Finished Product

Whenever we get a chance at TAG Motorsports to push the envelope of a build, we jump at it. And anytime we have had the opportunity to build a Novitec N-Largo project we have jumped at it.
Introducing the finished TAG Motorsports F8 Tributo N-Largo project! This is 1 of 15 in the world that will be built. And the first completed in North America. Being our 6th full N-Largo build, and our 3rd full Ferrari N-Largo build. And we have worked on 9 N-largo builds overall.
A full transformation from the F8, the N-Largo program pushes the F8 to 796hp, while making the front track 7 centimeters wider and the rear track 13 centimeters wider. The aero components and body panels were optimized in wind tunnel testing and are constructed of light but high strength Carbon Fiber. One thing our staff marvels at is the quality of carbon fiber that Novitec offers, and that was elevated on the N-largo. Super light, rigid, and high-quality finish describe the carbon fiber used on this kit. As much Novitec as we have seen come through this door, we were still impressed.
The F8 has some beautiful curves, and with the N-largo kit providing even more extreme curves and lines, we had to take extra measures to triple check everything to make sure alignment and fitment of the pieces were proper especially in the quarter panel region. But all the hard work paid off! Once finished it truly transformed the F8 into a car out of this world, and the presence it brings can't fully be described in pictures or words. We hope you get a chance to see one of these amazing projects in person.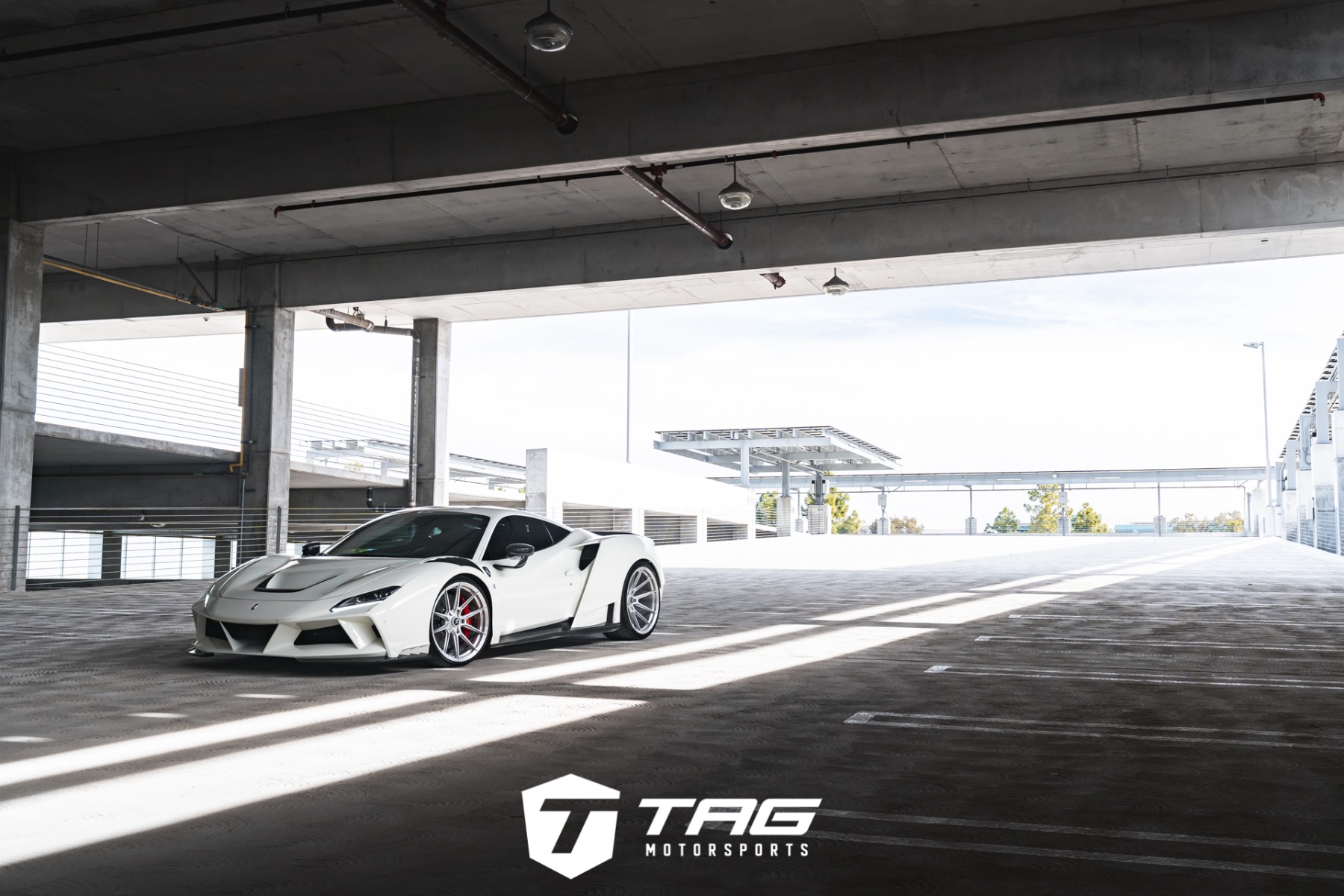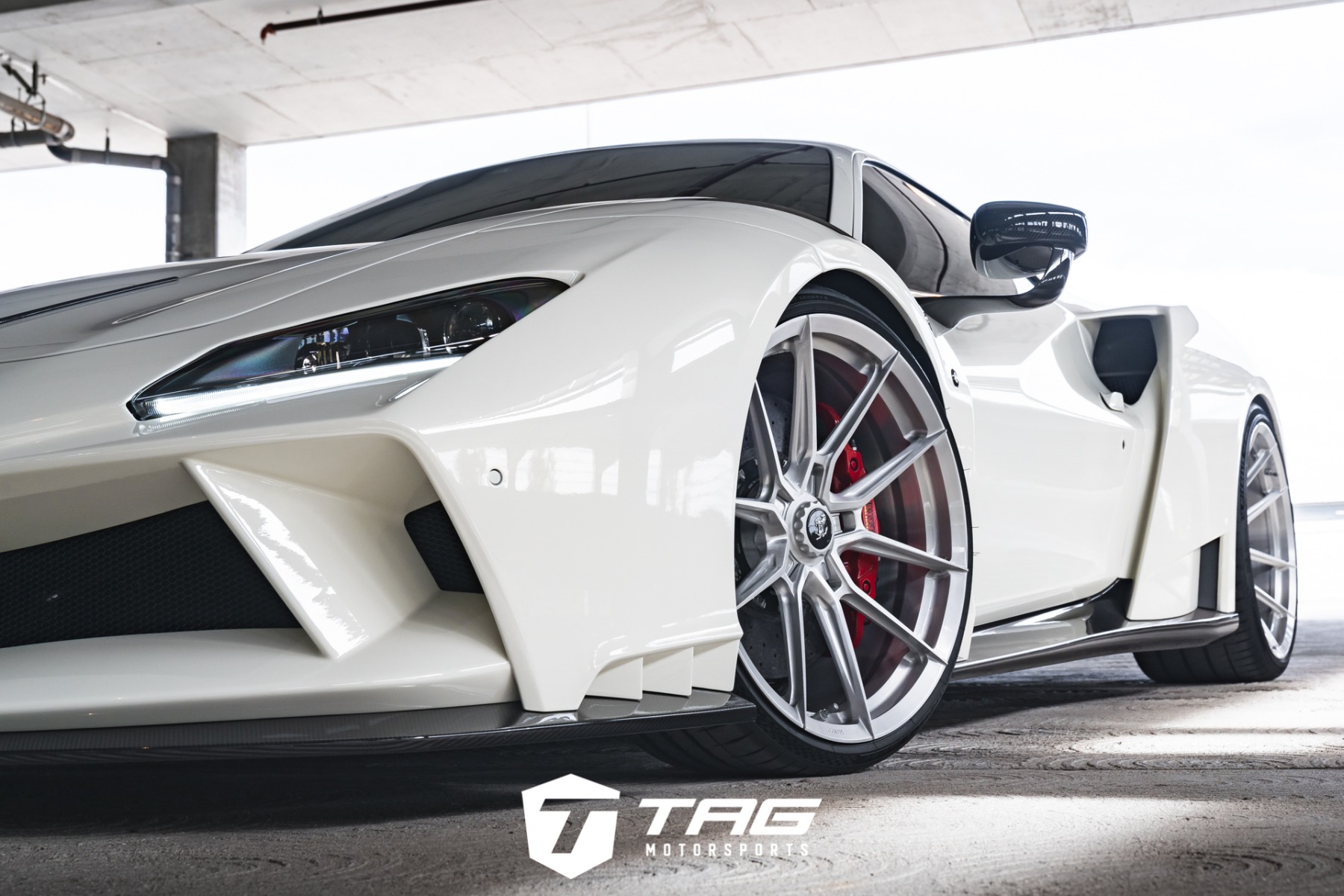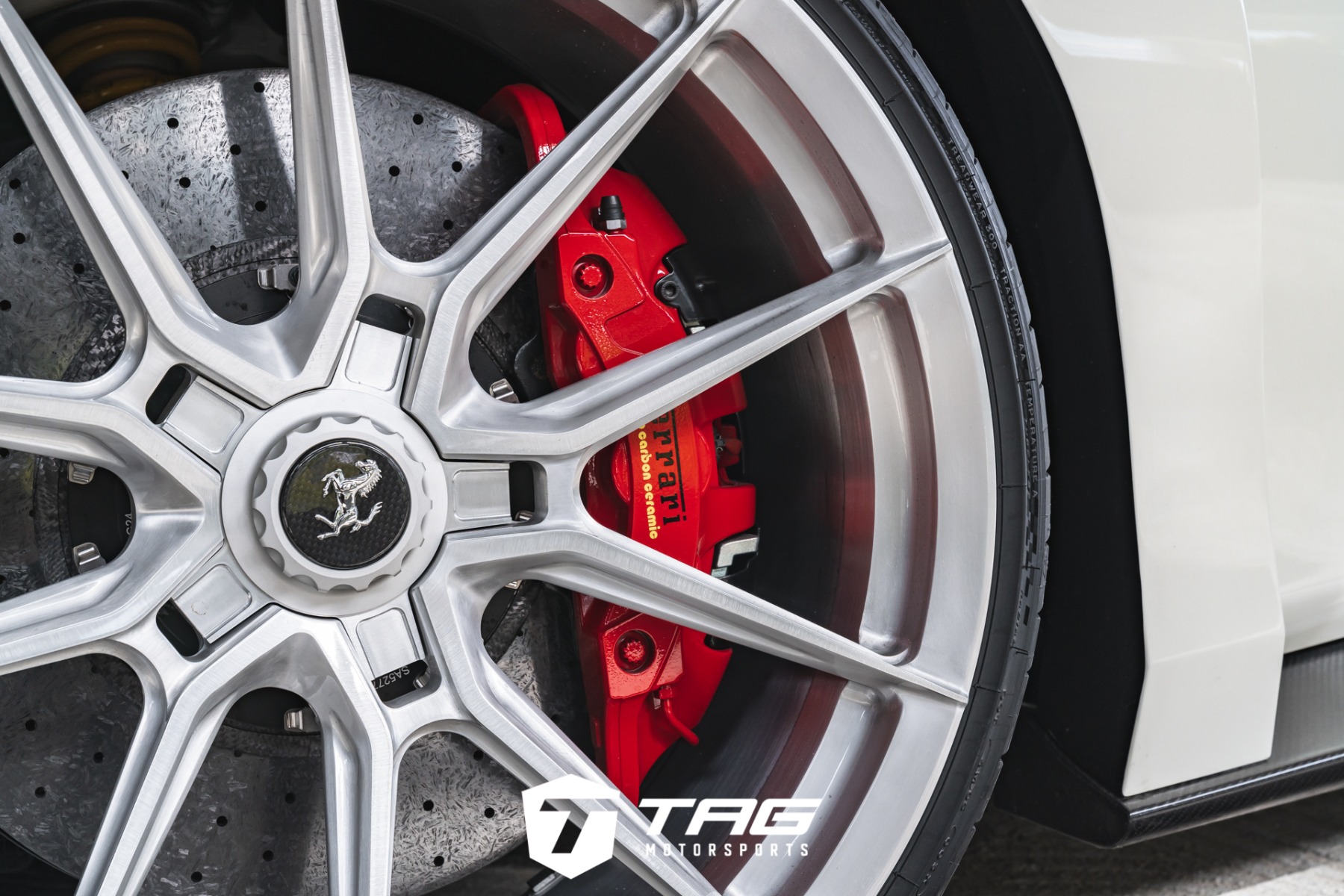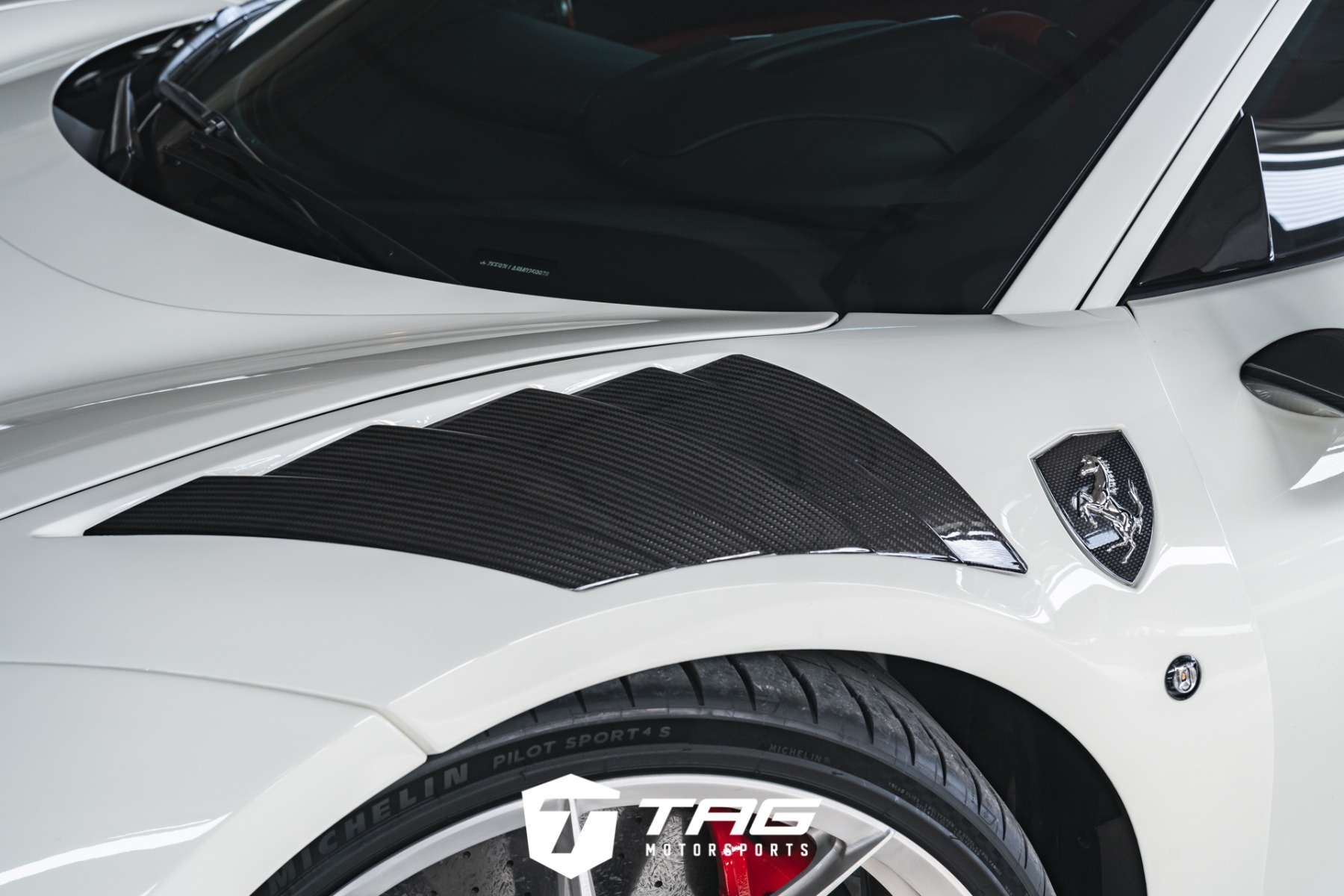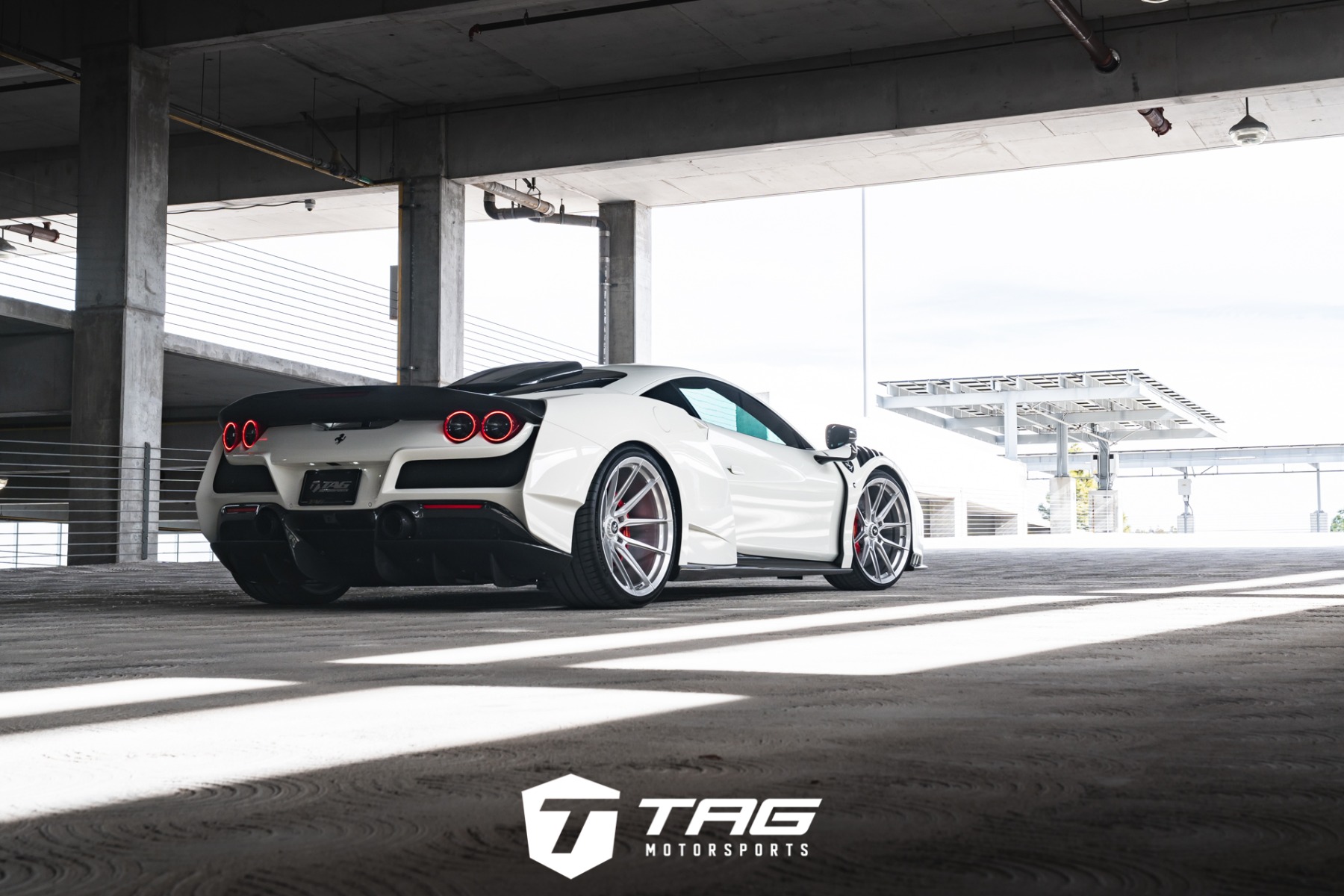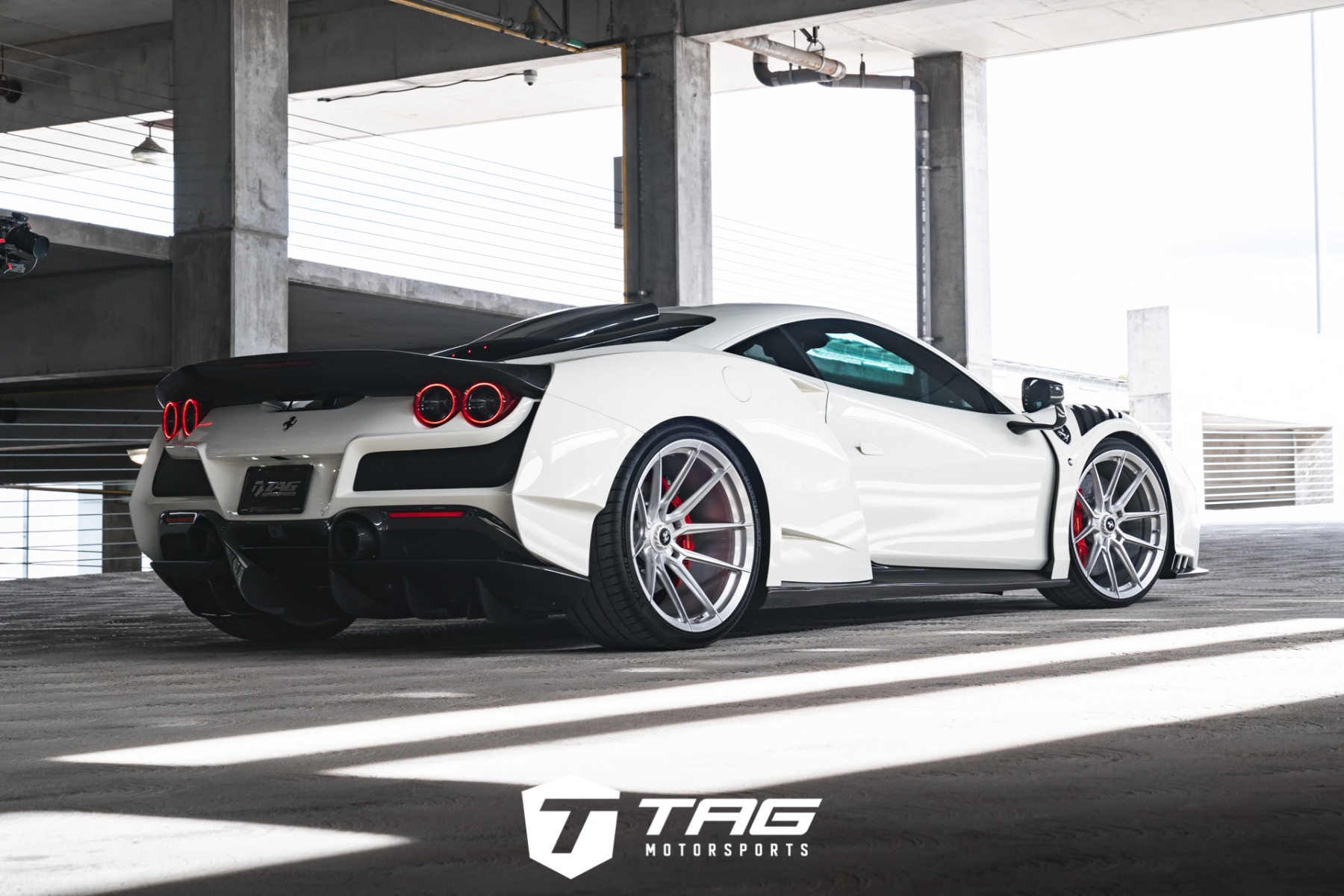 The Build Process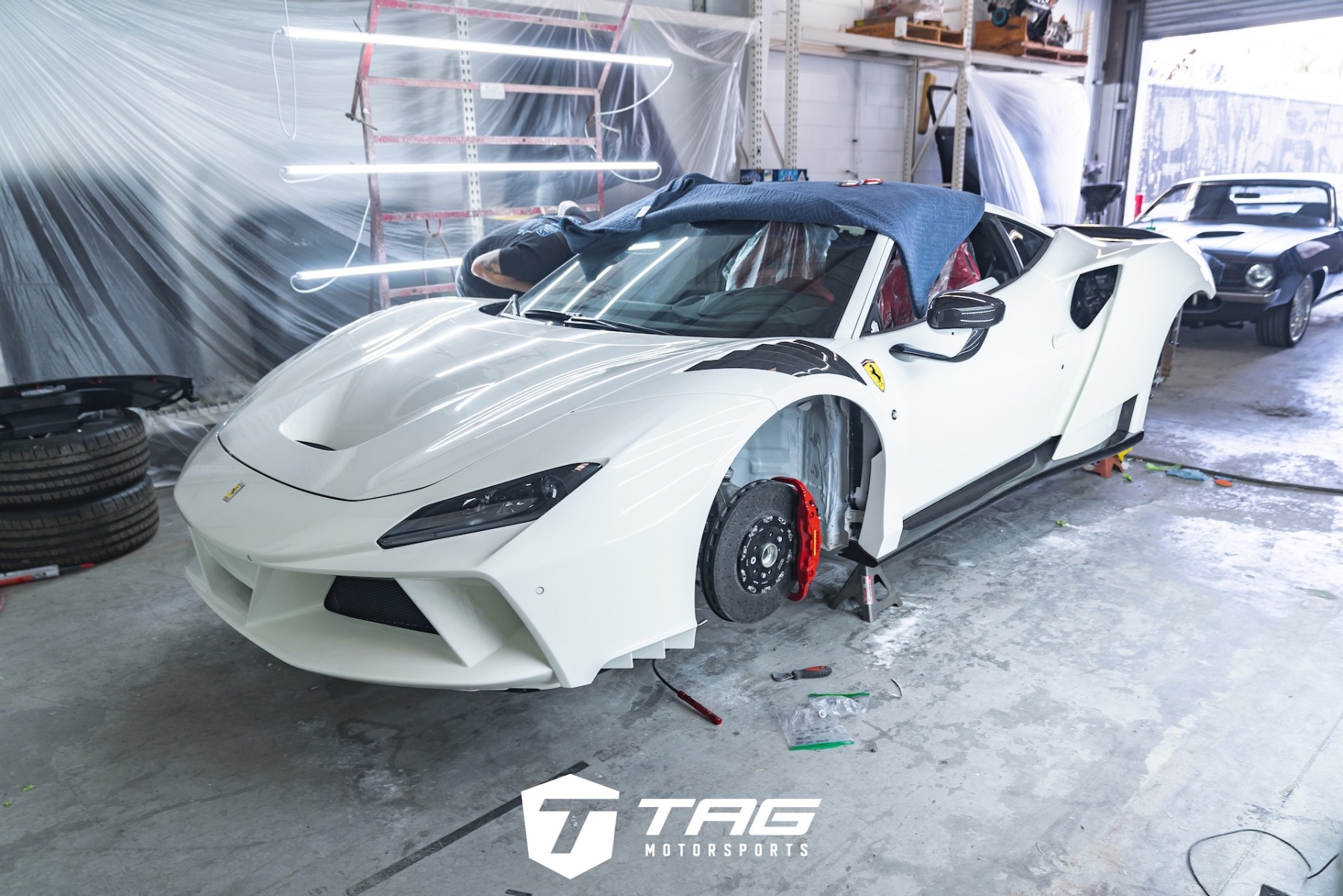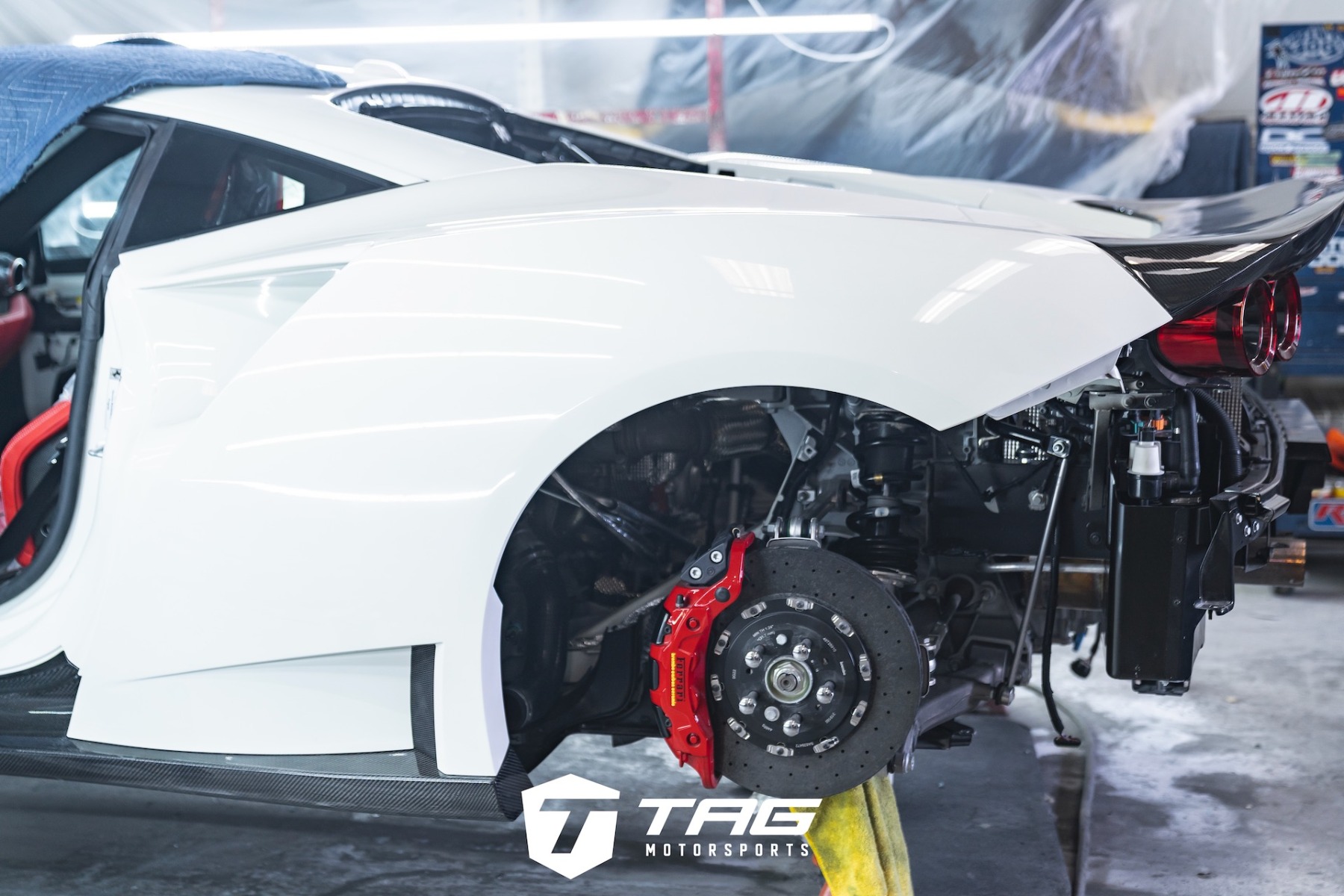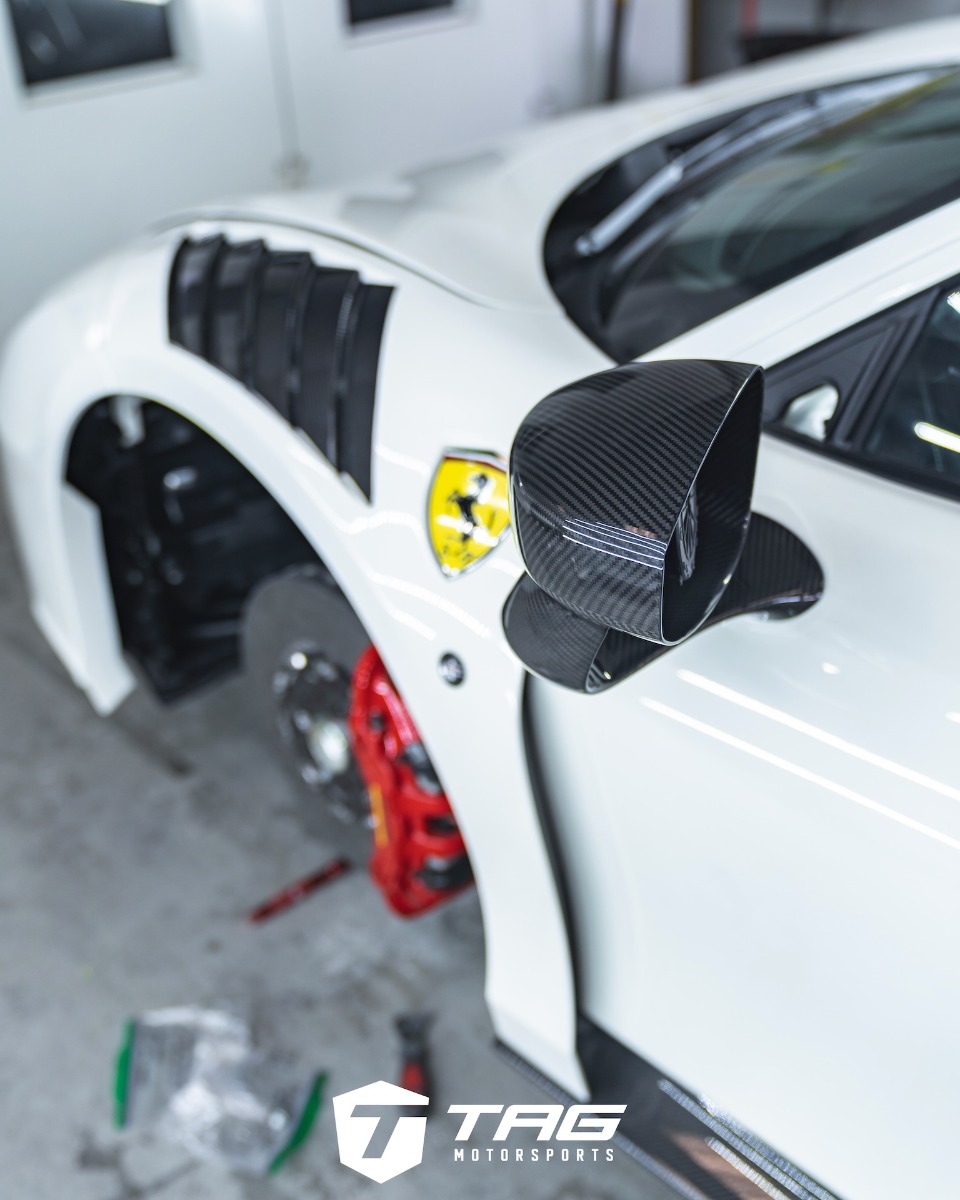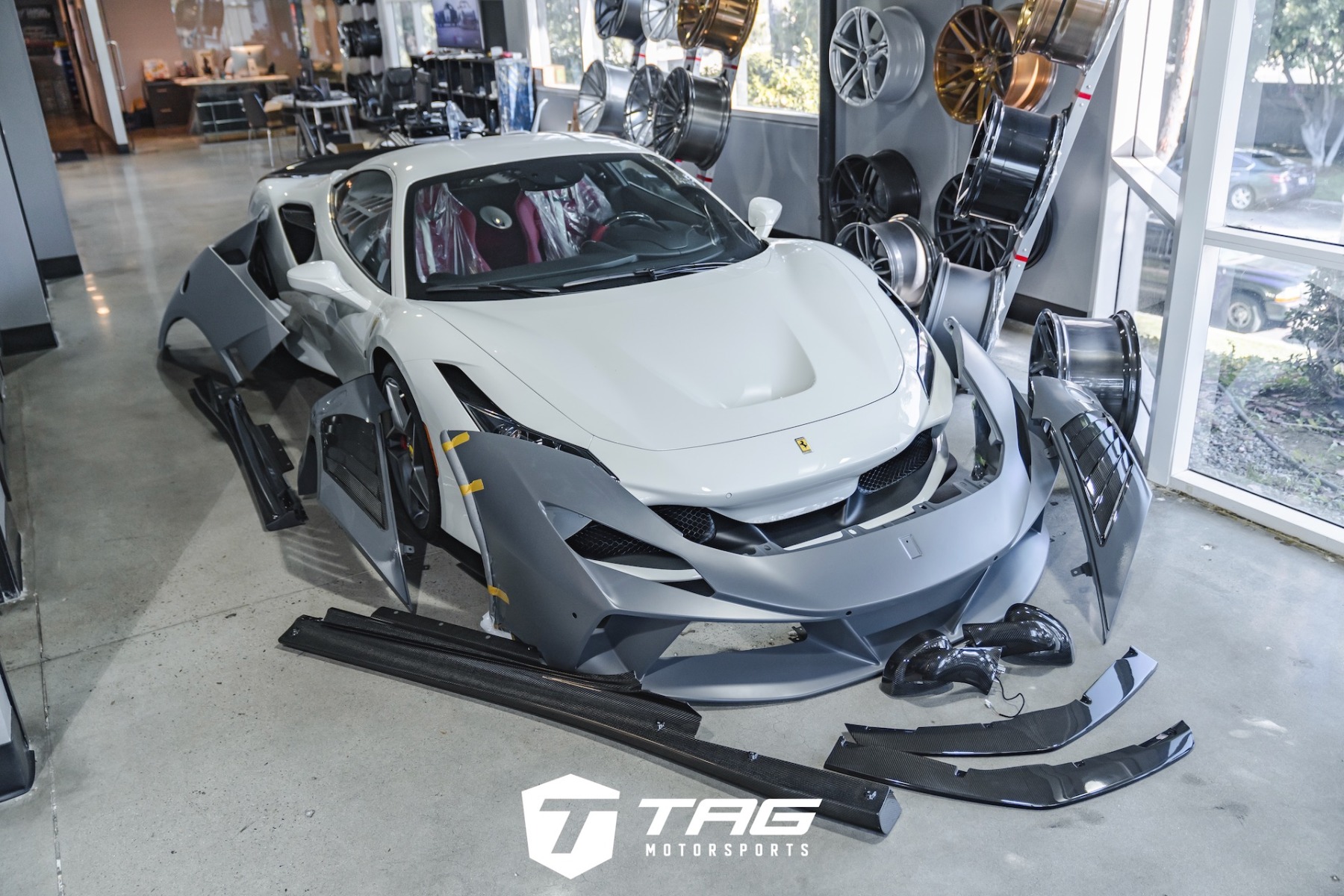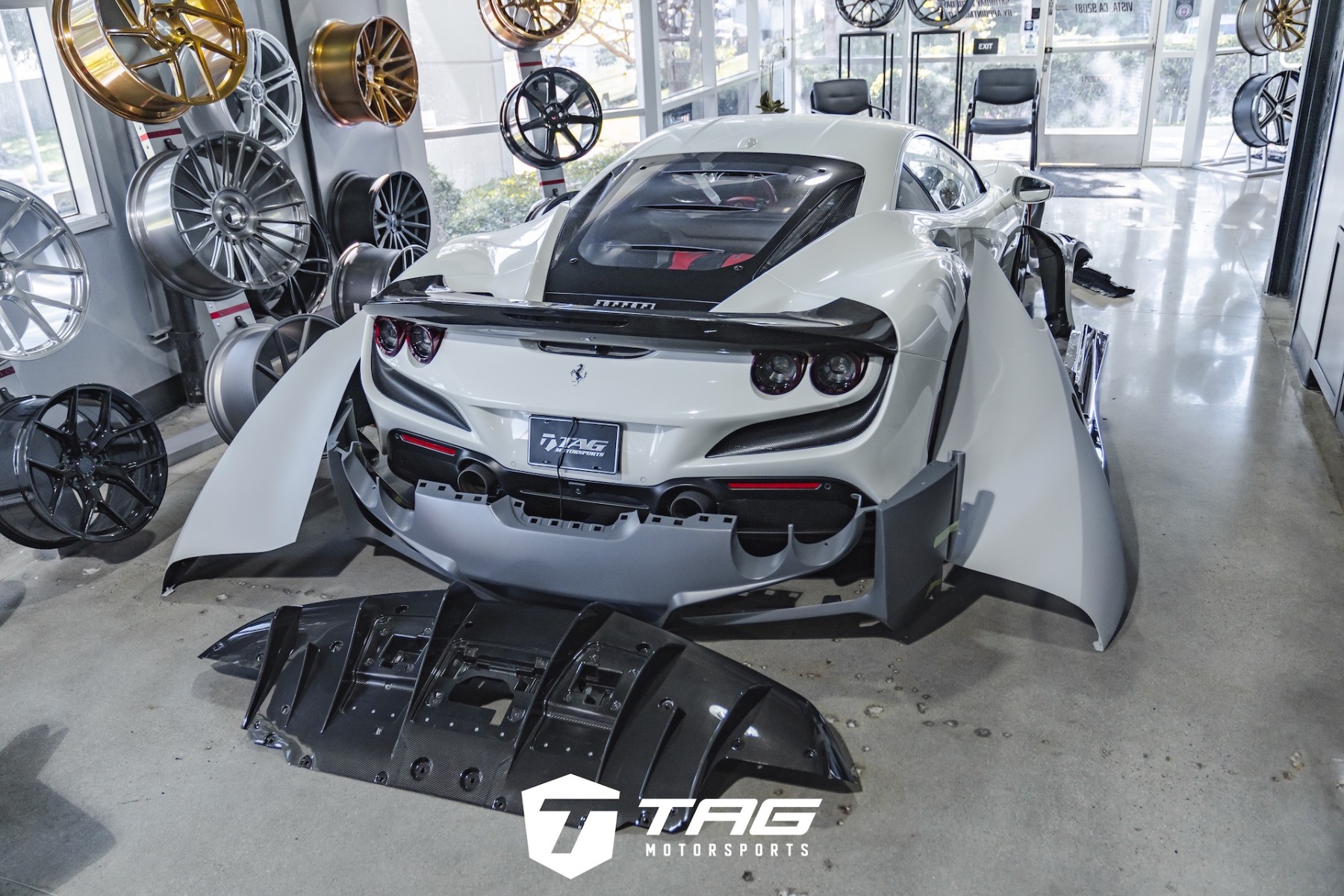 The Build List

· Novitec N Largo Body kit with Visible Carbon for Front lip, Front bumper, Air Duct Center, Vent Slots in Fenders, Sides of front fenders, Side Panels

· Novitec Powerkit Stage 3 Consisting of:

· Novitec N Tronic Tune

· Novitec Exhaust with Flaps

· Novitec Sport Catalyst Pipes

· Novitec Techtronic OBD elimination module.
· Novitec by Vossen NF10 Wheels 21/22" in Brushed Clear finish

· Michelin Pilot Sport 4S tires - 255/30/21 & 335/25/22
· Novitec Carbon Tail Pipes

· Novitec Switchtronic Valve remote

· Novitec Sport Spring kit

· Novitec Trunk Lid insert in Carbon

· Novitec N-Largo style Carbon Mirrors

· Novitec N-Largo Carbon Ducktail spoiler

· Novitec N-Largo Rear Engine Bonnet Carbon with LED

· Novitec Cover Engine bonnet in Carbon

· Novitec Carbon Diffusor Attachment

· Novitec Carbon Diffusor

· Novitec Carbon Diffusor fins

· Novitec Carbon Covers for Rear Diffusor Air Openings

· Novitec Rearview Camera Cover in Carbon

· Ricambi Carbon engine compartment trims

· Black Reflectors



A little view of most of the parts necessary for this conversion. Palletes of parts.
More detailed photos of the process coming soon!

If you have any questions feel free to contact us HERE
F8 N-Largo Build Progress in Photos: