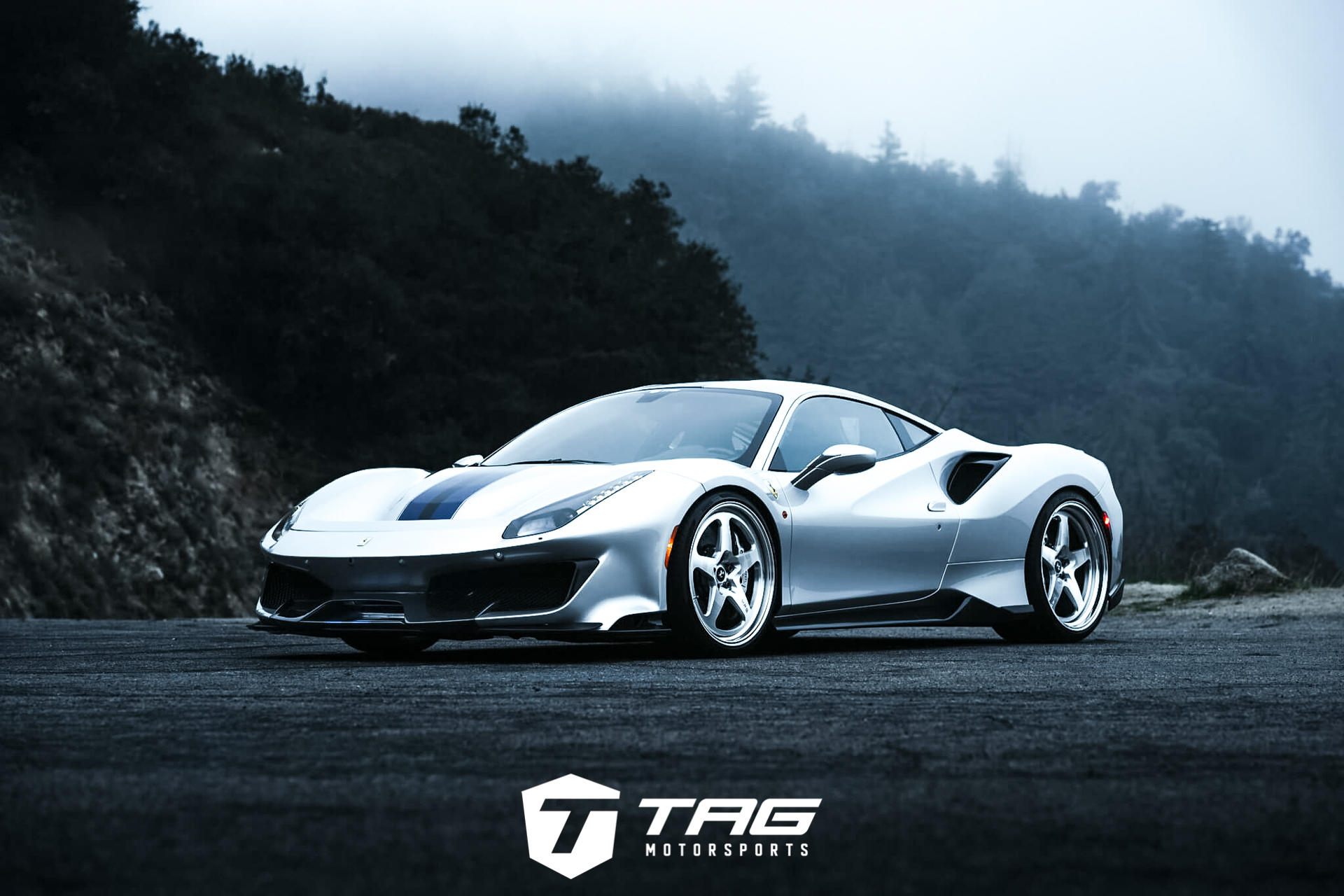 A little something different on this one.  Our TAG Motorsports Ferrari Pista is now sitting on HRE Wheels new Vintage 527S wheels with FMR forged barrels. This is their new 2 piece design that gives them even more application and fitment precision on more wheels because they can now control the barrel manufacturing in house. The HRE FMR® barrel offers greater stiffness, reduced mass, higher concentricity and eliminates the air seal required of traditional three-piece wheels. 
Our Pista wheel specs
Vintage 527S FMR fully forged 2-piece wheels
21x9.5 and 22x12
Brushed face with polished FMR Barrel
Pirelli 255/30/21 and 335/25/22 Pzero tires.