So we all know Black Betty..... She has been the town wheel/suspension/exhaust/setup guinea pig going back to July of last year when we took delivery. Well, we are at it again, changing the car up one more time, but this time, the overhaul is major.
Rewind to November 2014 when our friends at Vorsteiner debut the new widebody GTRS4 conversion at the SEMA Show, it just looked absolutely stunning. The aggressive lines and the massive 345/25/20 rear tires got our mind thinking.... Once the kit was officially available we thought that it would be a good opportunity to build a car but put our own TAG Motorsports Flair on it, shortly after - the call was made. In anticipation, we decided to also come up with a few changes such as Bilstien Clubsport Coilovers were added, the new AWE Tuning 102mm Non-Resonated Exhaust System, as well as all the Calipers & Interior Trims were finished in Porsche Mint Green!
Fast Forward April 2015, Our friends at Vorsteiner finally were ready for us, kit number 004 was ready, and so was Black Betty. We threw on some stock wheels, and headed up to our friends at Vorsteiner in Garden Grove to begin the process..... The process includes the following:
-Carbon Front Bumper Replacement
-Carbon Front Fender Replacement (3.5" Wider combined)
-Carbon Side Skirt Extensions
-Carbon Rear Fender Extensions (7" Wider combined)
-Carbon Rear Bumper
We aim to debut the vehicle on Saturday May 23rd 2015 at Bimmerfest, but also document the process along the way for you Bimmerpost members to enjoy!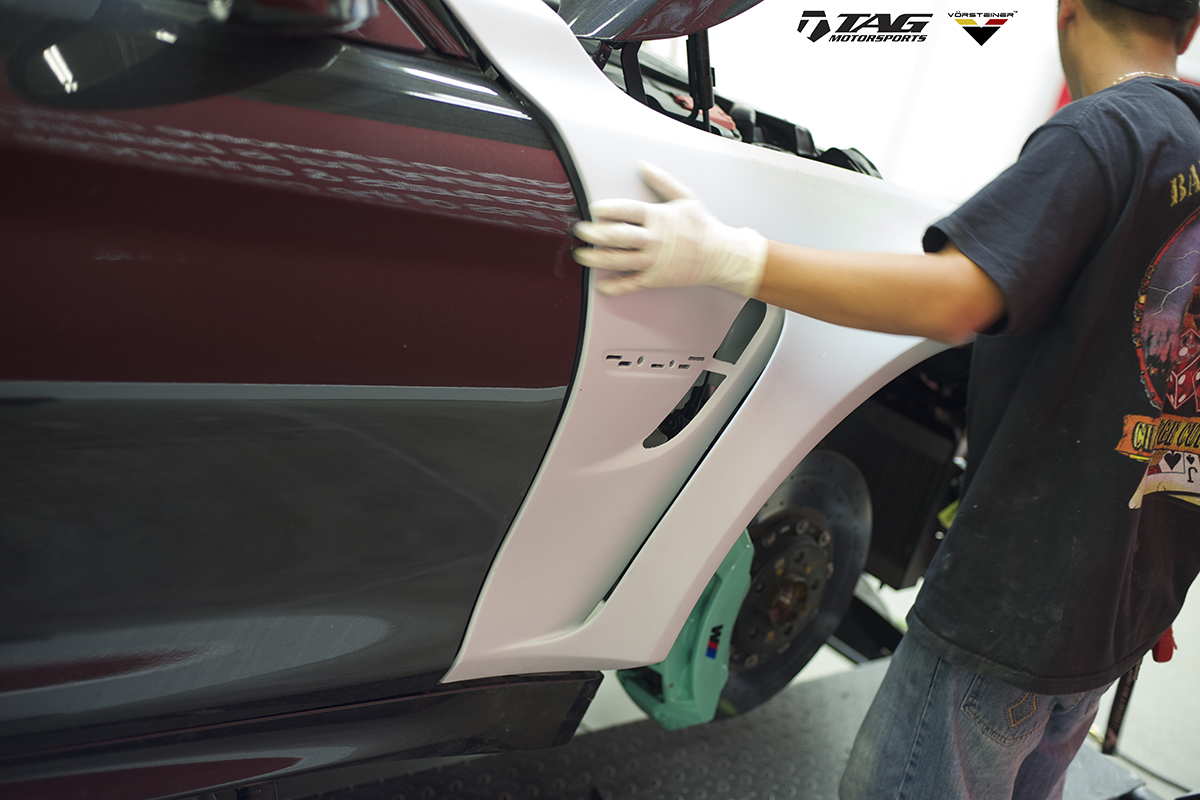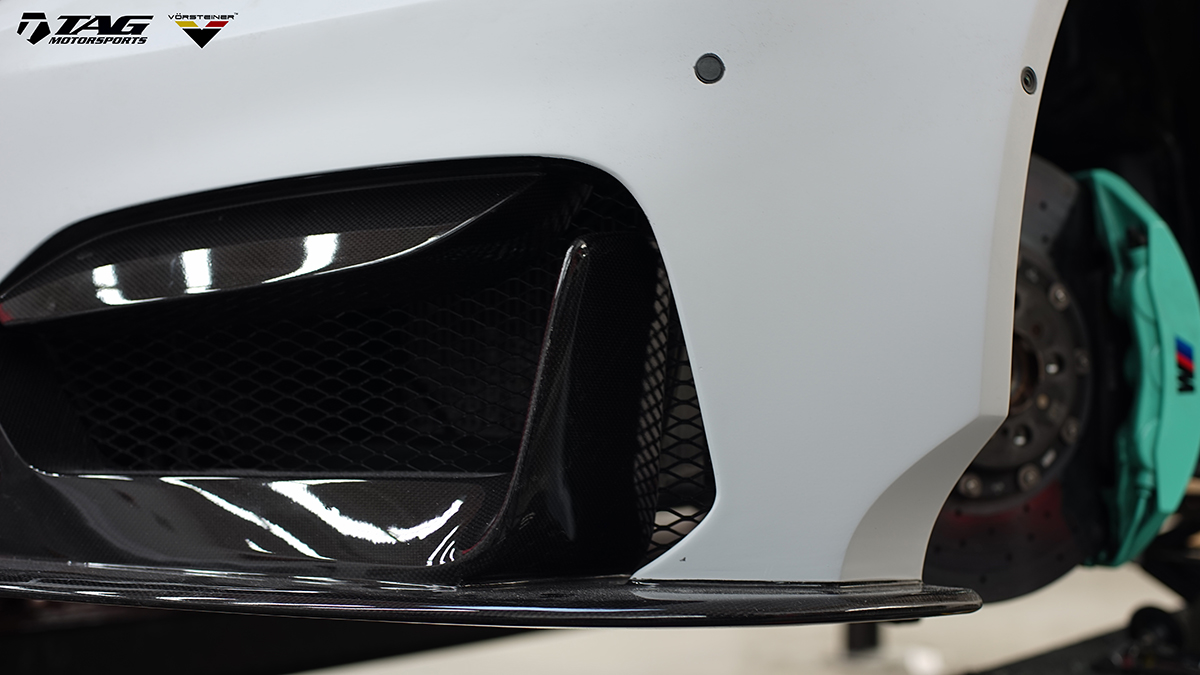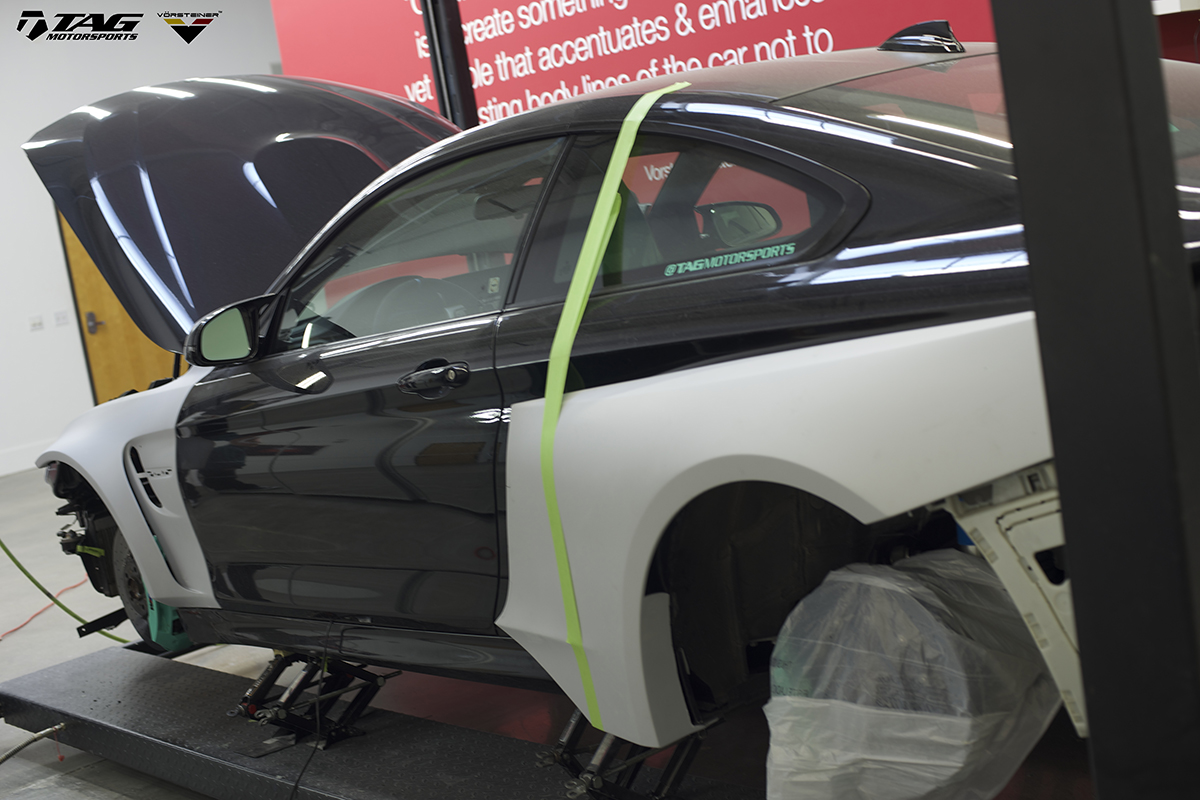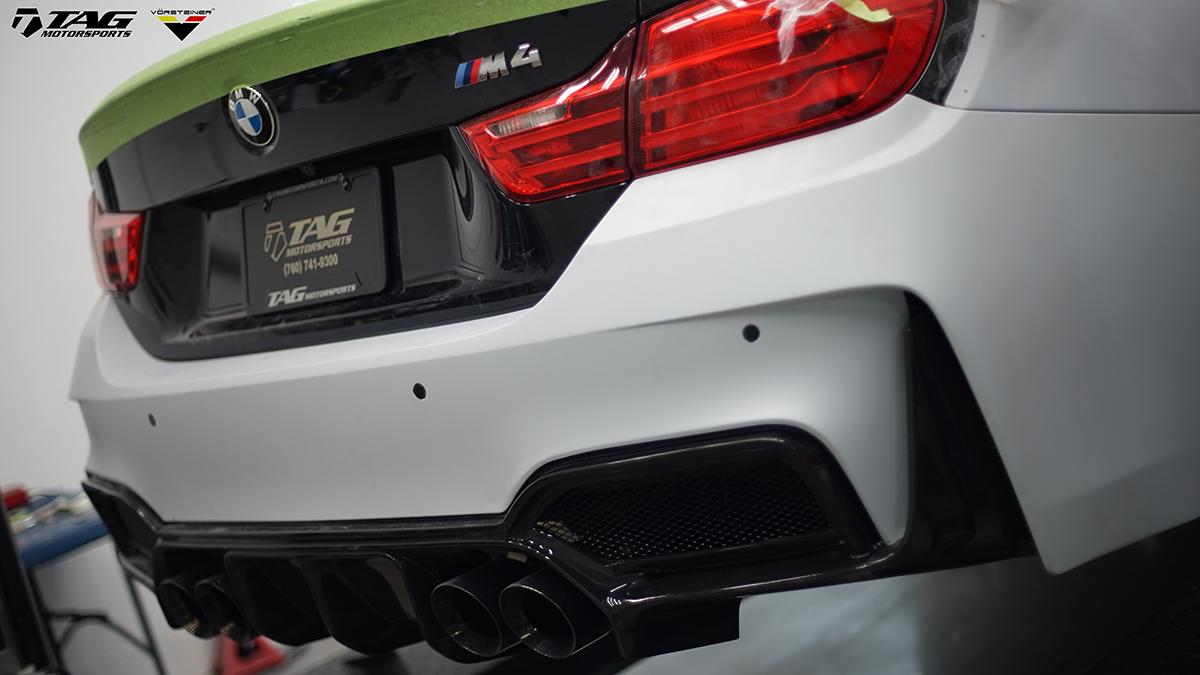 Head over to Bimmerpost to check out the FULL write up HERE