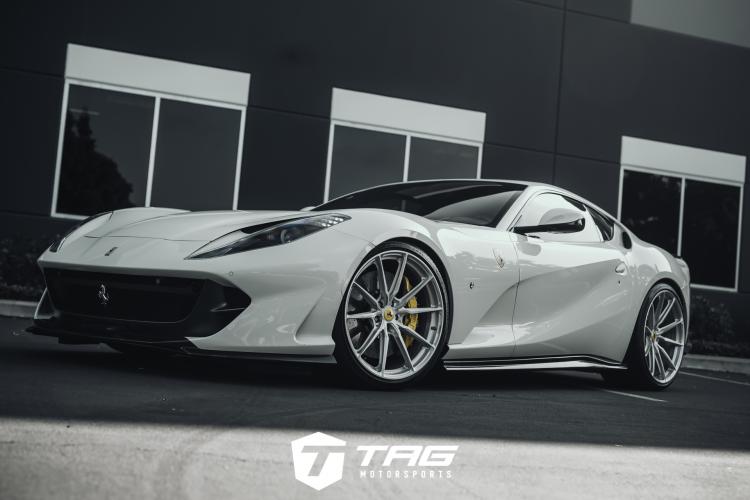 We recently got back this 812 Superfast to make some upgrades and snap some new photos. The 812 is near the top of Ferrari's pecking order when it comes to their cars right now (excluding any limited edition models). A Grand Tourer with gobs of power, a big V12 at the nose, and lots of comfort. But we like to take things to the next level here at TAG, and this 812 was no exception. 
While the HRE P104SC's were in the CNC machine at HRE WHEELS headquarters down the street, we got busy with the Novitec goods to be installed. Novitec's carbon front lip, side skirts, rear valance, and rear spoiler were added. to improve the superfast look on this 812. Novitec sport springs brought the 812 down in altitude to meet the soon to arrive wheels. TAG's in-house painted reflectors and XPEL paint protection finished out the exterior. 
Capristo was called in for the exhaust system and x-pipe. Control of the exhaust sound was covered with a Novitec Switchtronic Exhaust Valve Controller that can be used to control any exhaust that has valves, including the factory exhaust. 
Last but not least the HRE P10104SC wheels arrived in a brushed clear finish, with 21" and 22" diameters. Once installed with Pirelli P-Zero tires, and put on the ground, this baby tore up the streets immediately! 
2020 Ferrari 812 Superfast
275/30/21 & 335/25/22 Pirelli PZero Tires
XPEL Paint Protection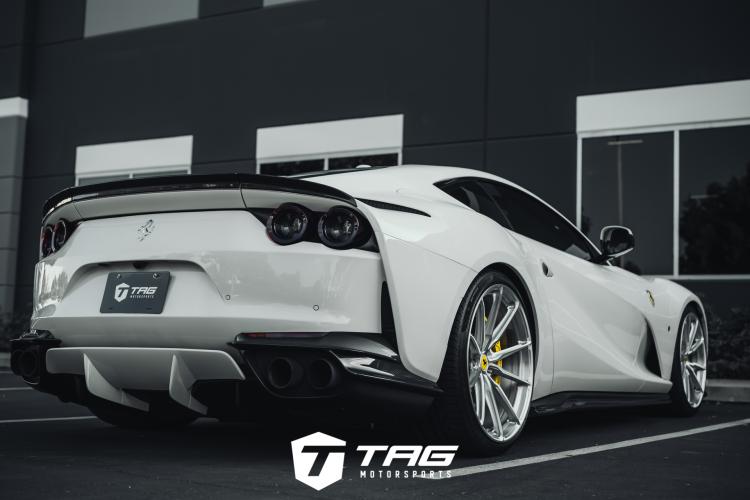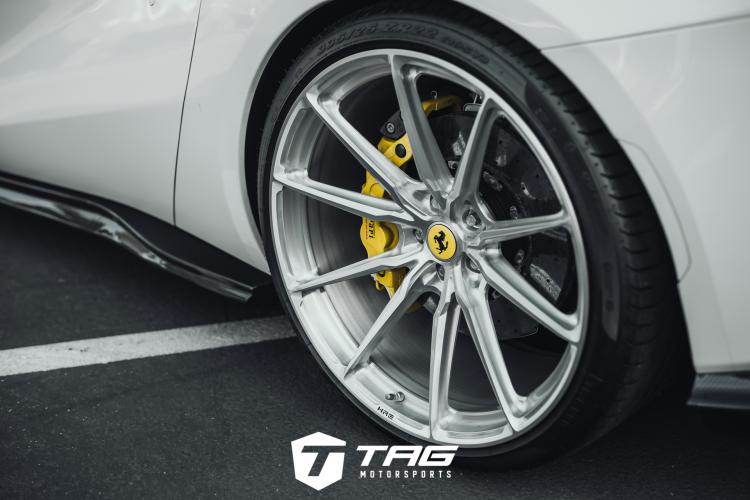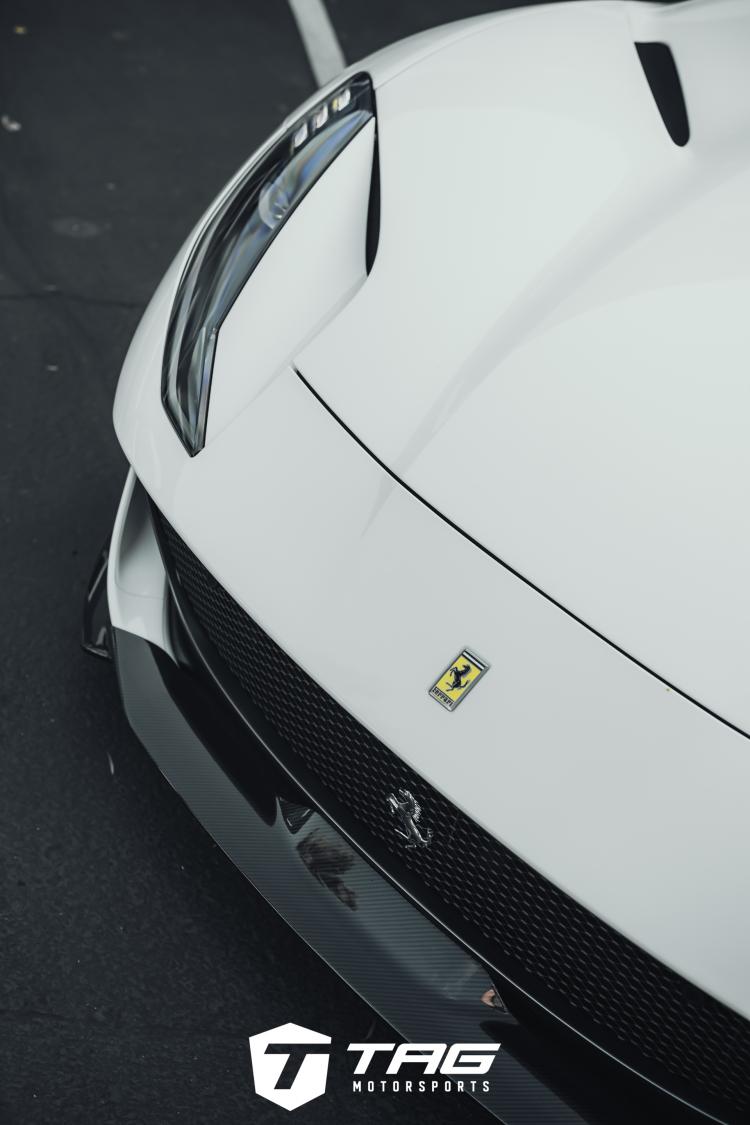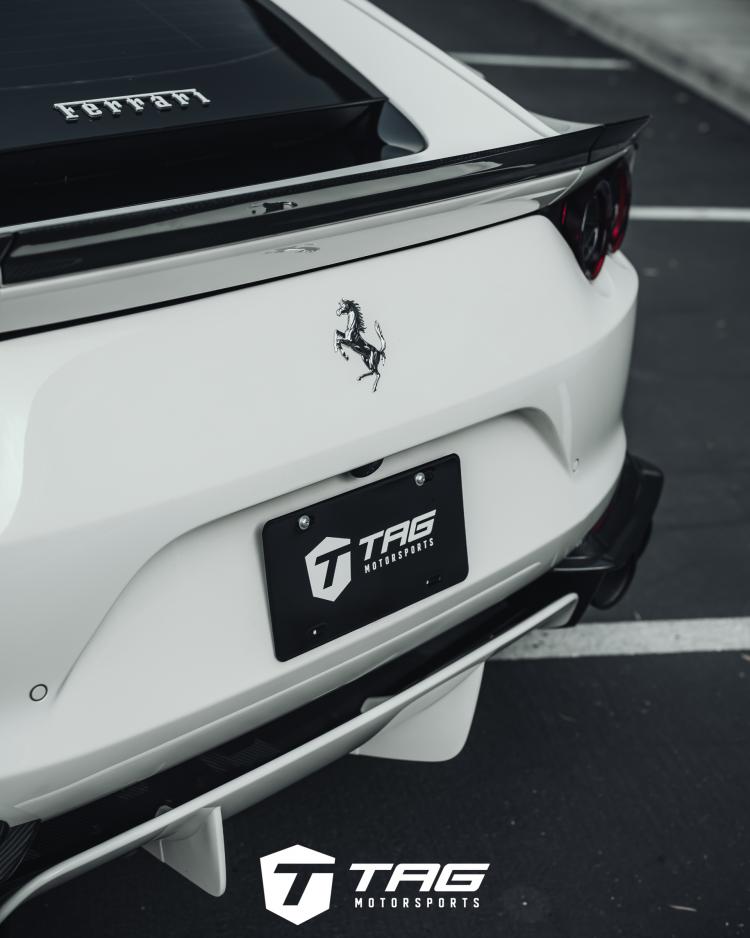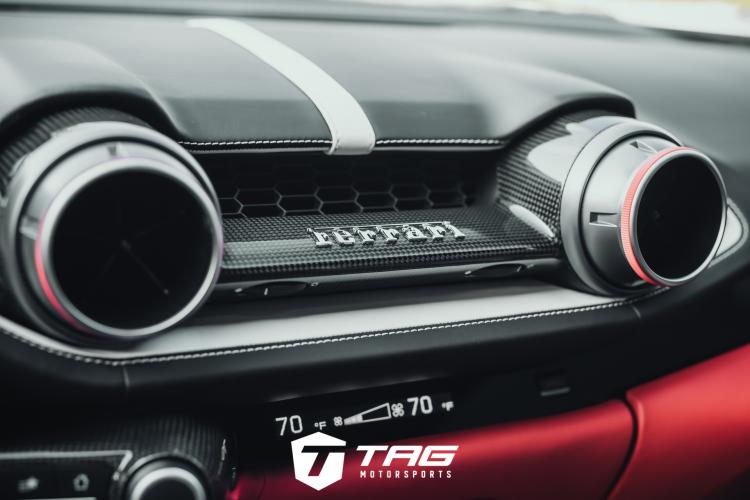 Check out more photos HERE