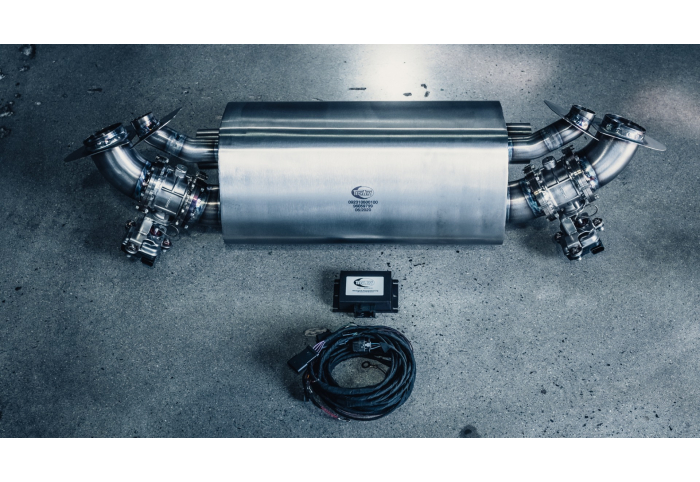 The new TECHART sports exhaust system completes the emotional individual driving experience. Dynamic exhaust valves create an impressive soundscape which is also adjusted in accordance to the selected driving mode. This allows you to easily switch from standard power and sound to increased performance combined with sporty driving sound whenever you're in the mood.
Fits Porsche 992 Carrera models.
This is the same exhaust on our Techart 992 C2S Cab, and it sounds amazing. Check out the video below.