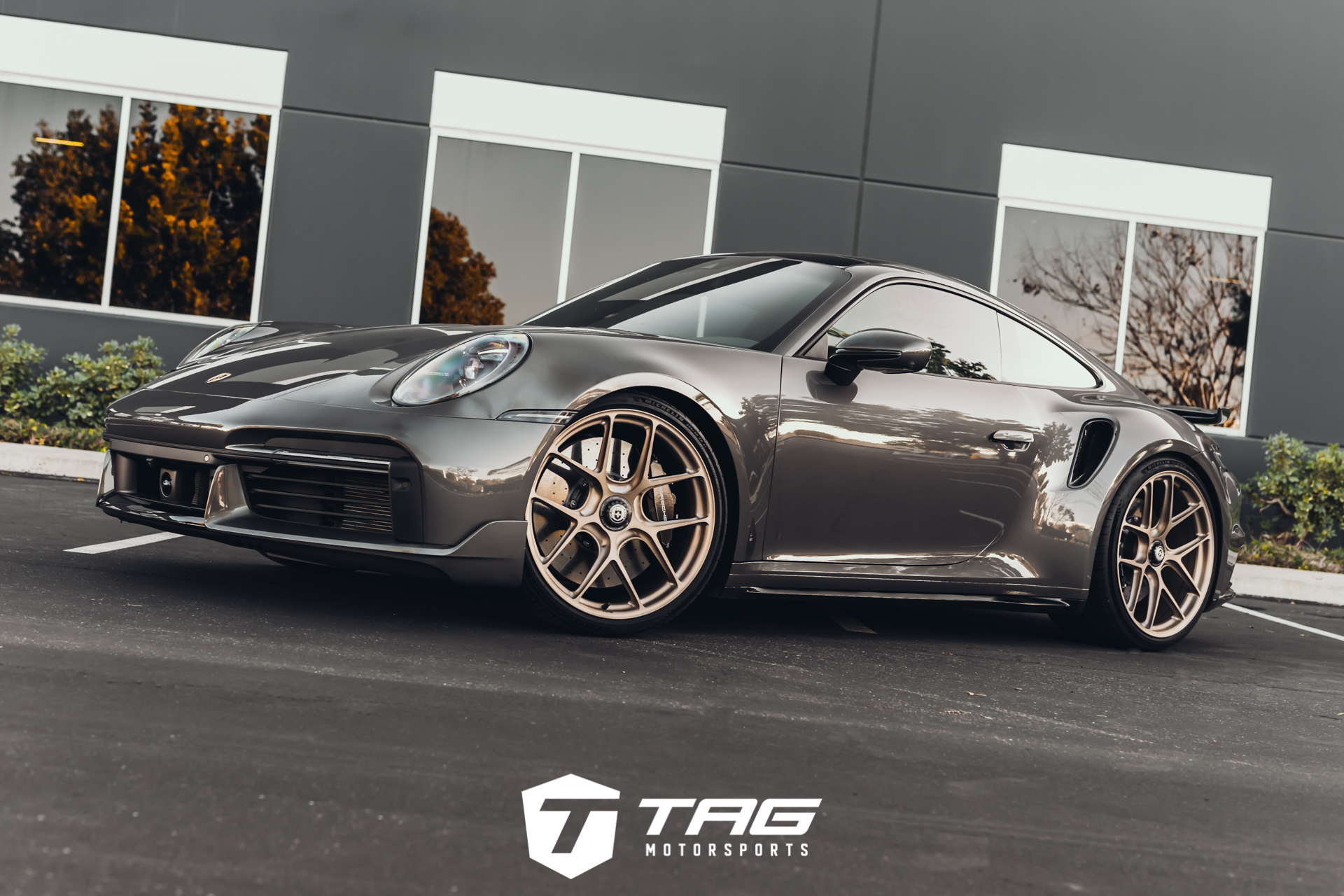 This past month TAG has been a 992 Turbo factory as we have mentioned before., This customer came in for some new HRE wheels, TechArt adjustment, and other small touches.
We started with the TechArt adjustable spring kit, which has been the go-to with our 992 clients. This allowed us to dial in the height perfectly for our client. Next, we installed arguably our favorite wheels for any platform let alone the Porsche platform. HRE Wheels R101LW. These were finished in a Frozen Brushed Champagne finish. Can we say classy?  These wheels were wrapped in the Michelin P4S tires to handle everyday cruising duties.
We think it came out great. Let us know what you think!
2021 Porsche 992 Turbo S
-HRE 21/22" R101 Lightweight in Frozen Brushed Champagne finish
-HRE Black Valve Stems
-255/30/21 and 335/25/22 Michelin P4S tires
-TechArt Threaded Adjustable spring kit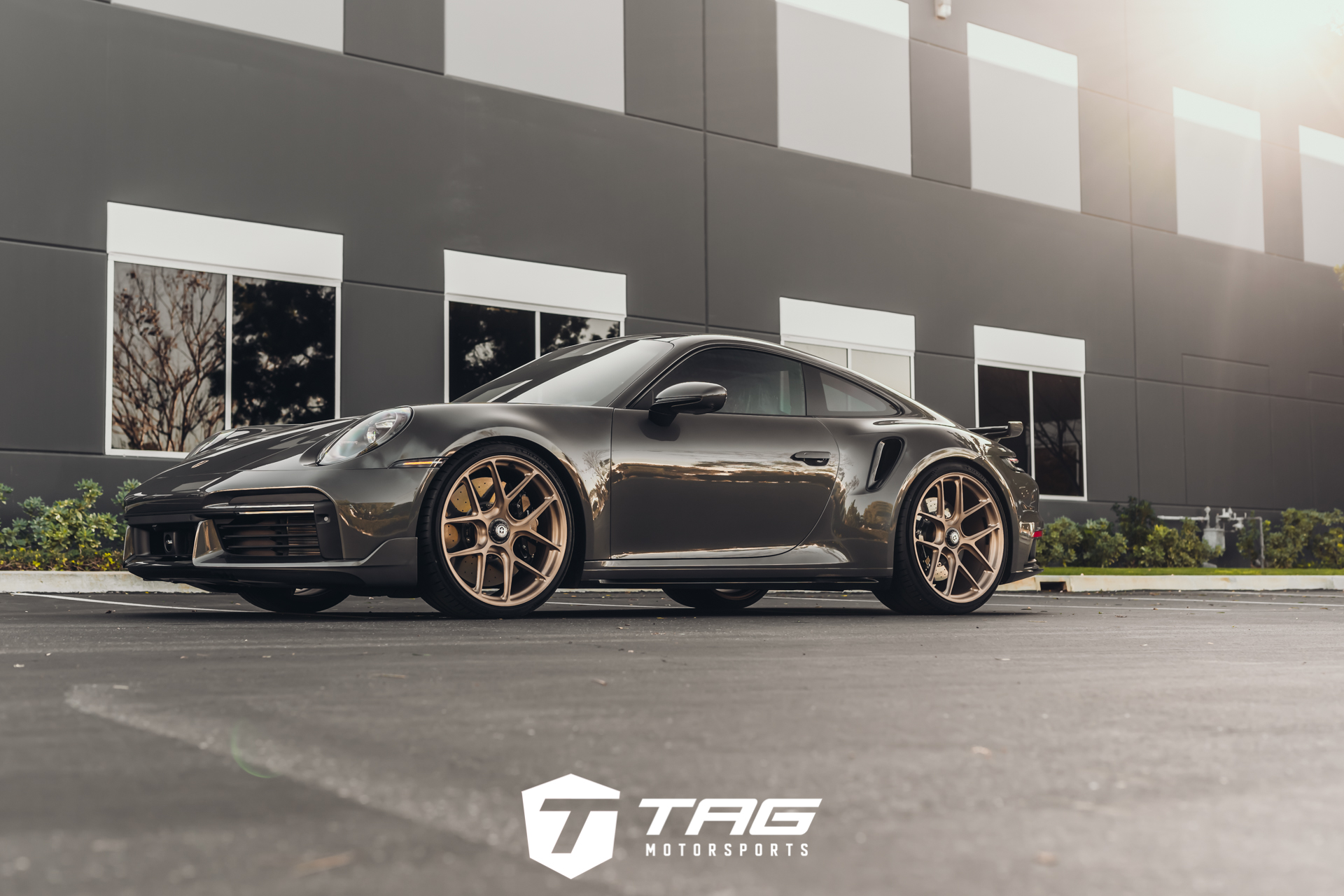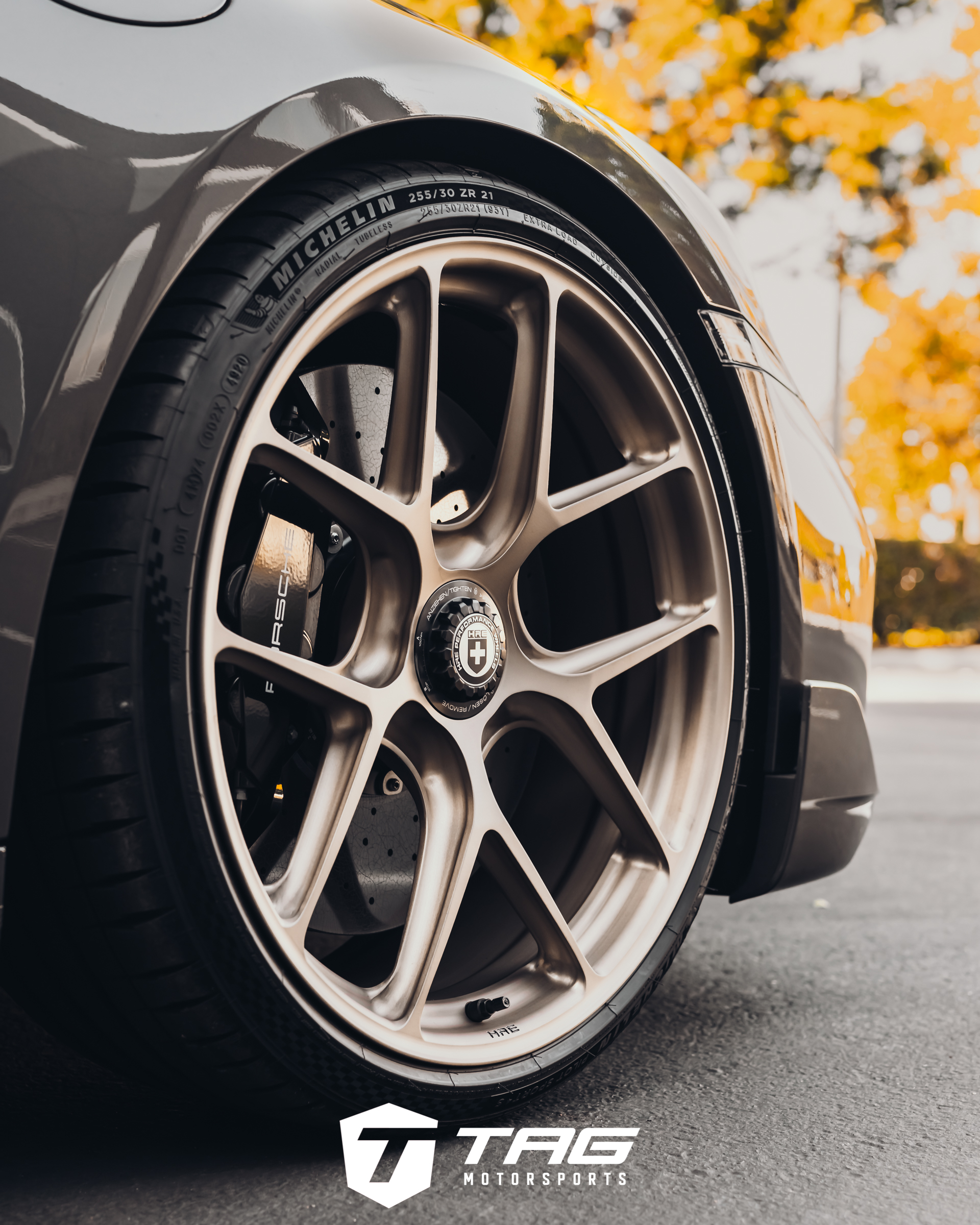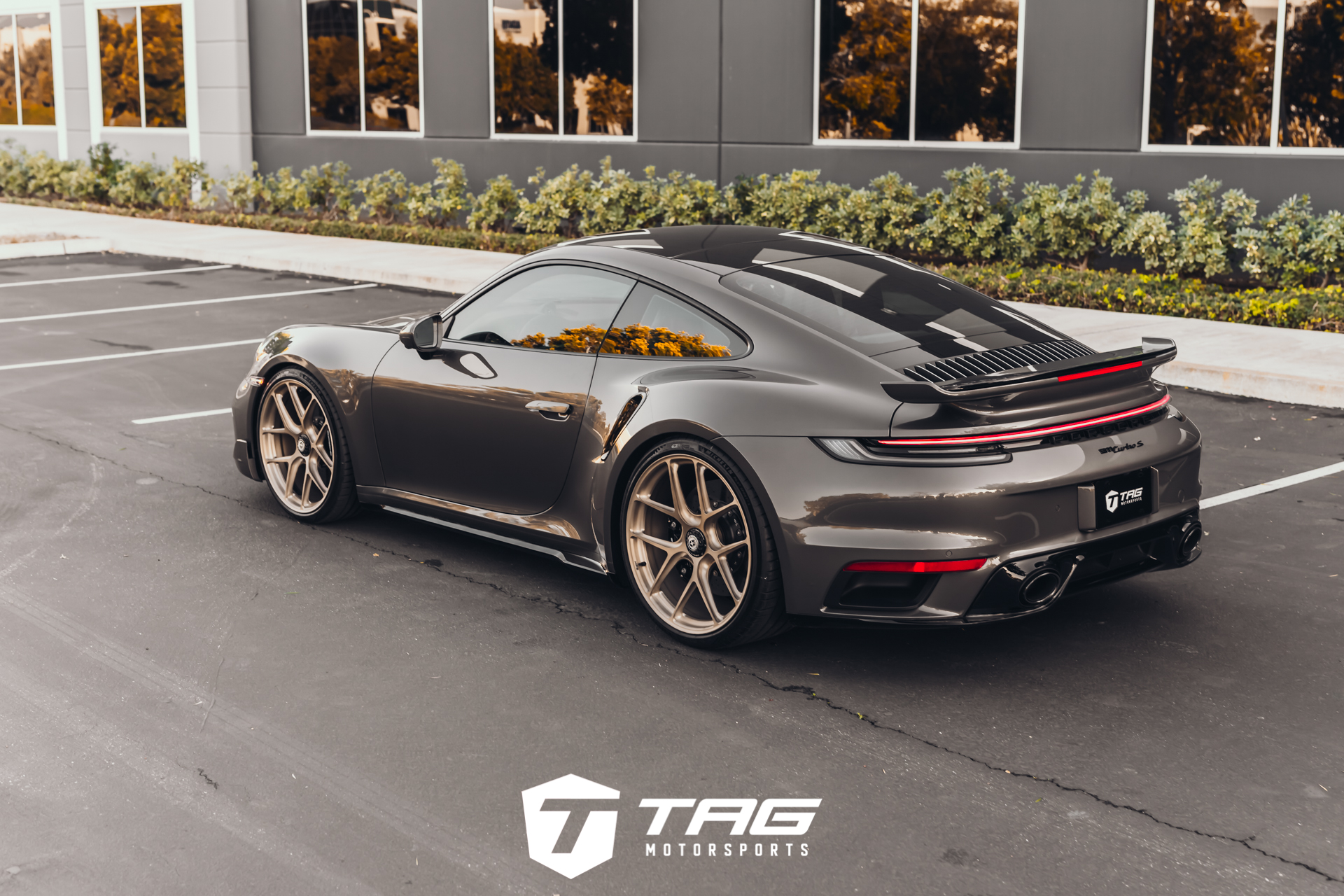 SEE MORE PHOTOS IN OUR GALLERY